Temperatures were freezing in Edmonton, Alberta, this week, but the bitter cold still couldn't compare to the iciness at Louis Vuitton. So two PETA "crocodiles" braved the chilly winds, draped themselves over a giant crocodile-skin bag, and "died" on the sidewalk outside Louis Vuitton retailer Holt Renfrew.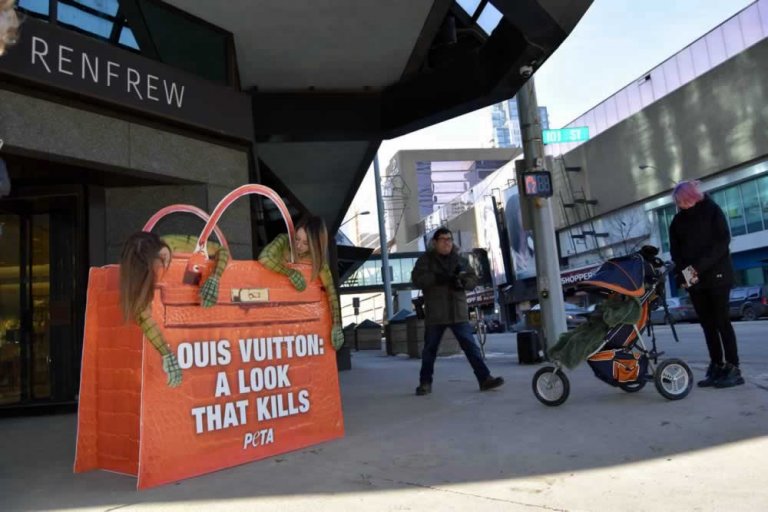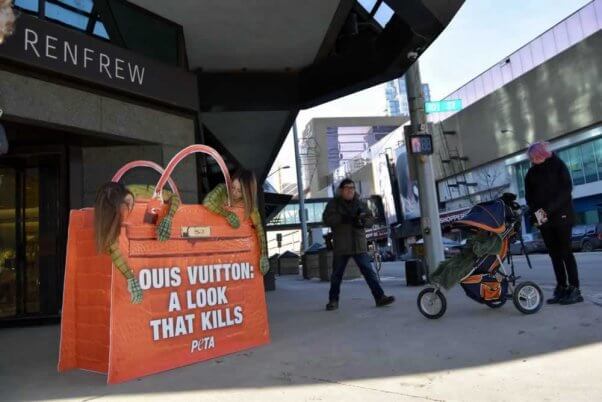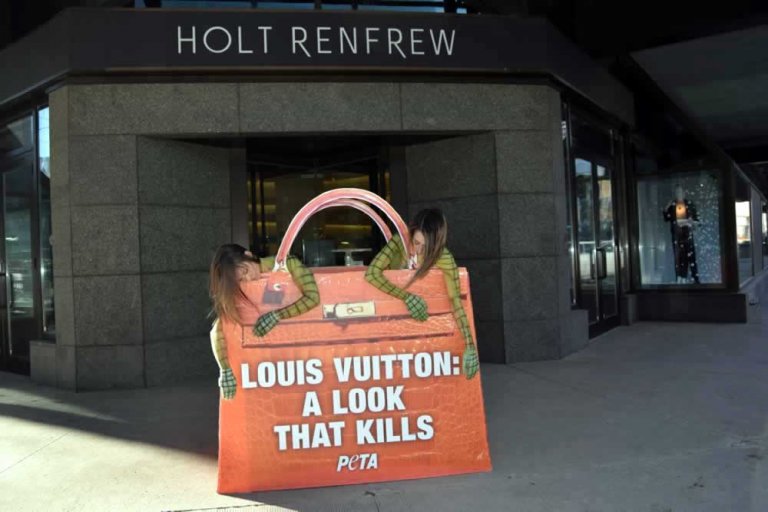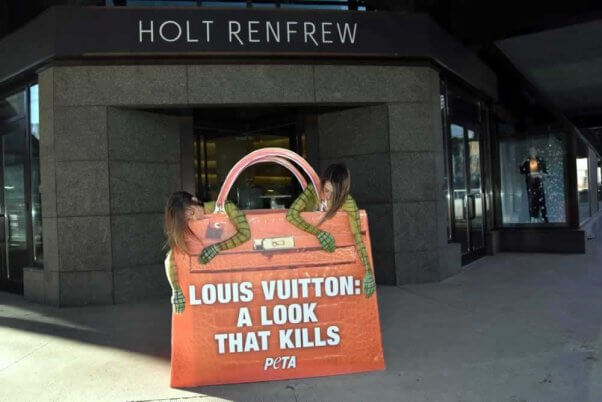 A new PETA video exposé of crocodile farms in Vietnam includes graphic video footage from two farms that say they've supplied skins to a tannery owned by Louis Vuitton's parent company, LVMH. The eyewitness video shows that reptiles are crammed into thousands of tiny concrete cells, some shorter than their own bodies. Workers hack into thrashing crocodiles' necks and ram metal rods down their spines as the animals struggle and convulse while blood pours from their wounds.
Every overpriced status-symbol crocodile-skin bag is the result of the painful and terrifying deaths of sensitive animals. PETA urges shoppers who want a checkered-look bag to choose from the many readily available sleek and durable faux-skin options.