A hurricane is scary enough as it is, but imagine enduring a hurricane blind. That's what happened to Coco, a senior dog who was living at a struggling animal shelter in Cabo Rojo, Puerto Rico, when Hurricane Maria struck three weeks ago.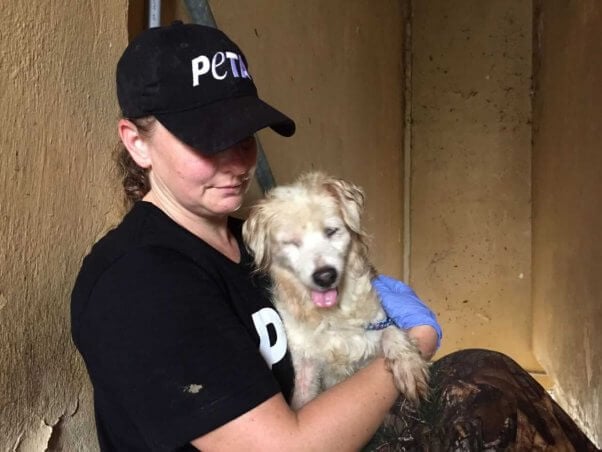 Coco could only cower in terror as Maria's 155-mph winds and driving rain lashed the crumbling facility. Everyone had evacuated except for one employee, who stayed behind to care for the 200 animals. When it was all over, the hurricane had left a trail of devastation in its wake. Buildings were swamped, roofs were torn off, and trees were down everywhere, blocking roads and knocking out power and water supplies to most of the island.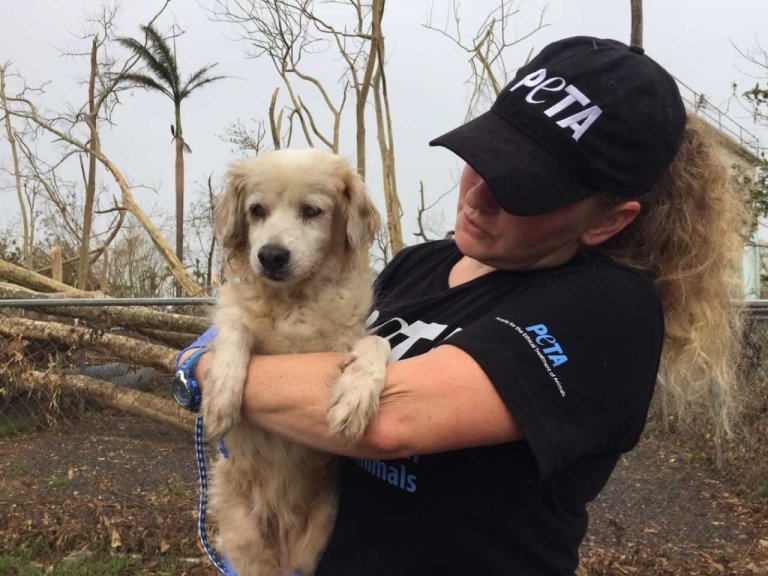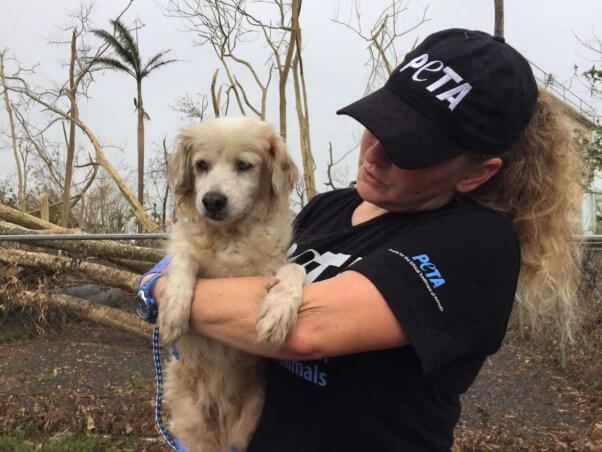 The facility where Coco lived was one of the PETA rescue team's first stops once the team members landed in Puerto Rico. They delivered food and other supplies, and they helped clear away debris and clean up the mess left behind by the floodwaters. A team member spotted Coco, still traumatized, and paused in a stairwell to comfort her. At that moment, she knew that no matter what, she had to take Coco back to the mainland U.S. After all that she'd been through, Coco deserved to spend her final years safe and happy.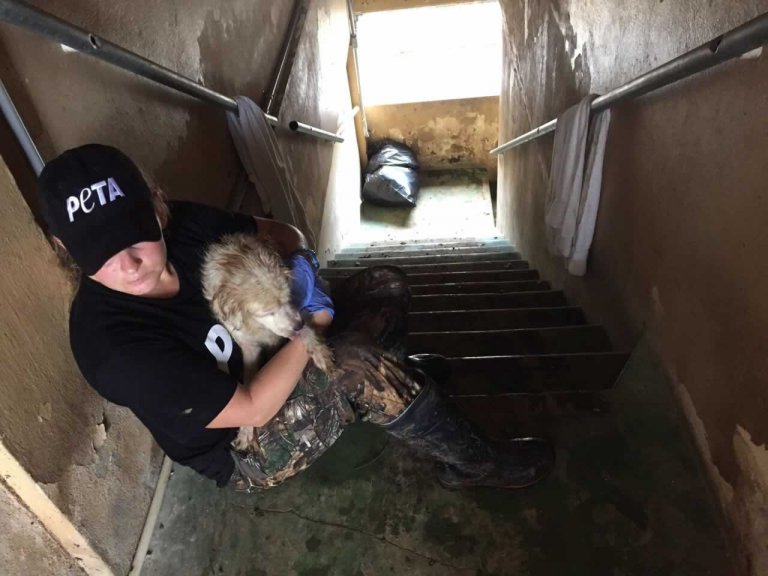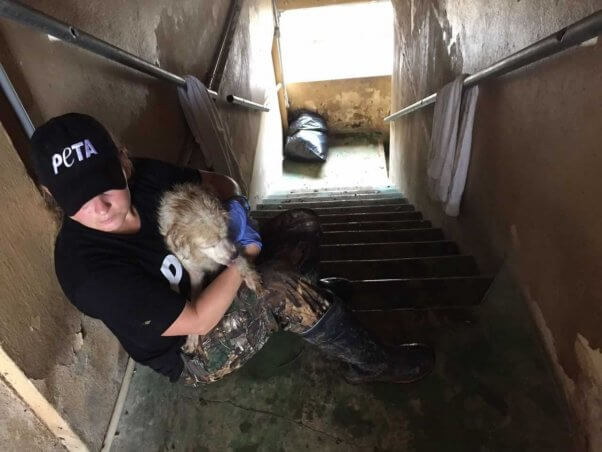 On Thursday, Coco is taking her first plane ride—on a chartered flight along with nine other rescued dogs—to PETA's headquarters in Norfolk, Virginia. The refugees will be divided up between foster homes and local shelters with whom PETA frequently partners. But Coco has a special place in her rescuers' hearts. She has lived at the facility for many years, and we want her to know that there's more to life than cage bars and concrete floors.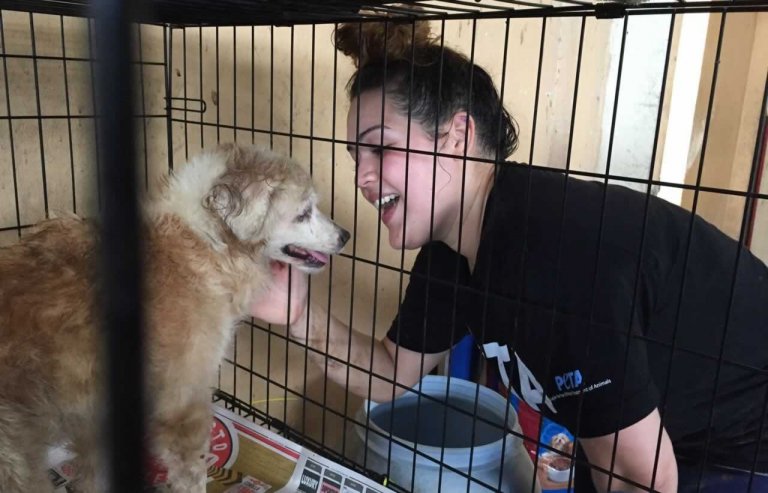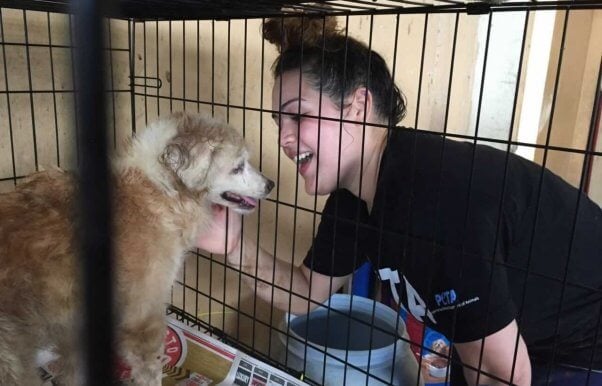 Life still has a lot to offer Coco. As sweet as her namesake ("coco" is Spanish for "coconut"), the little white dog is friendly and outgoing. Despite her disability and advanced age, she still has a lot of pep in her step. She may be blind, but that doesn't mean that she can't envision herself cuddling with her new family on a comfy couch or going on "playdates" at the dog park.
If you're loco for Coco (and we can't blame you if you are), e-mail [email protected] to learn un poco more about her.