If you're a little hungry after being up all night watching the news and chanting "USA! USA!" we've got the perfect snack for you: PETA's "Bin Laden Bites" chocolates.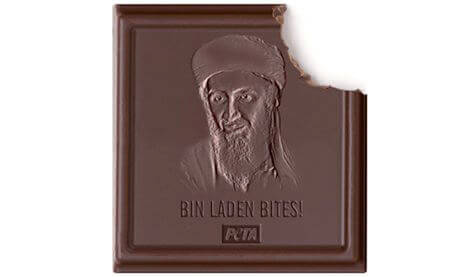 When we sent these delicious dairy-free chocolates to troops in Afghanistan a couple of years ago, they were great for cravings and target practice. Now we're sending them to the Navy SEALs who took the terrorist down in order to show our appreciation.
And one lucky PETA Files reader can have death by chocolate delivered right to his or her door. Just post a comment to this blog by Thursday, May 5th at 12 p.m., and a winner will be chosen at random on May 10th. If you don't win, you can still order a supply of the star-spangled sweets—and if you have a current military address, we'll throw in the shipping for free.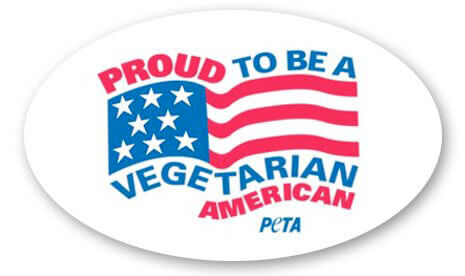 You can also show your patriotic pride with our "Proud to Be a Vegetarian American" bumper sticker," just re-released to celebrate the occasion.

Written by Michelle Sherrow