Today, PETA supporters unfurled a massive banner proclaiming, "Cruel Texas A&M Dog Lab Must Go," inside TD Ameritrade Park Omaha, where Texas A&M University (TAMU) faced off against Texas Christian University in the College World Series. This action comes just two days after PETA flew a banner with a similar message over the first game of the series against Louisville on Sunday.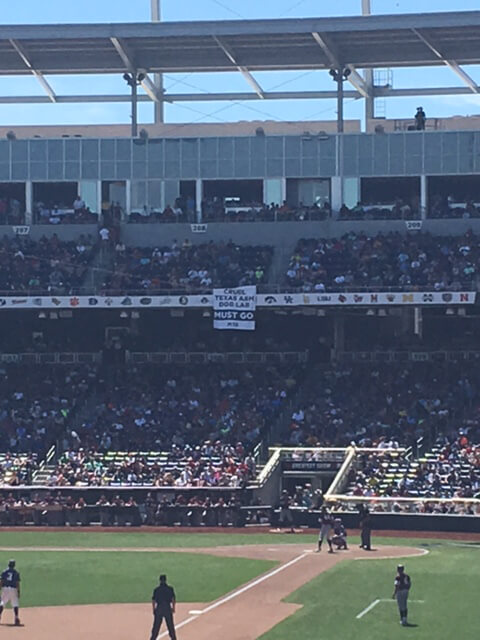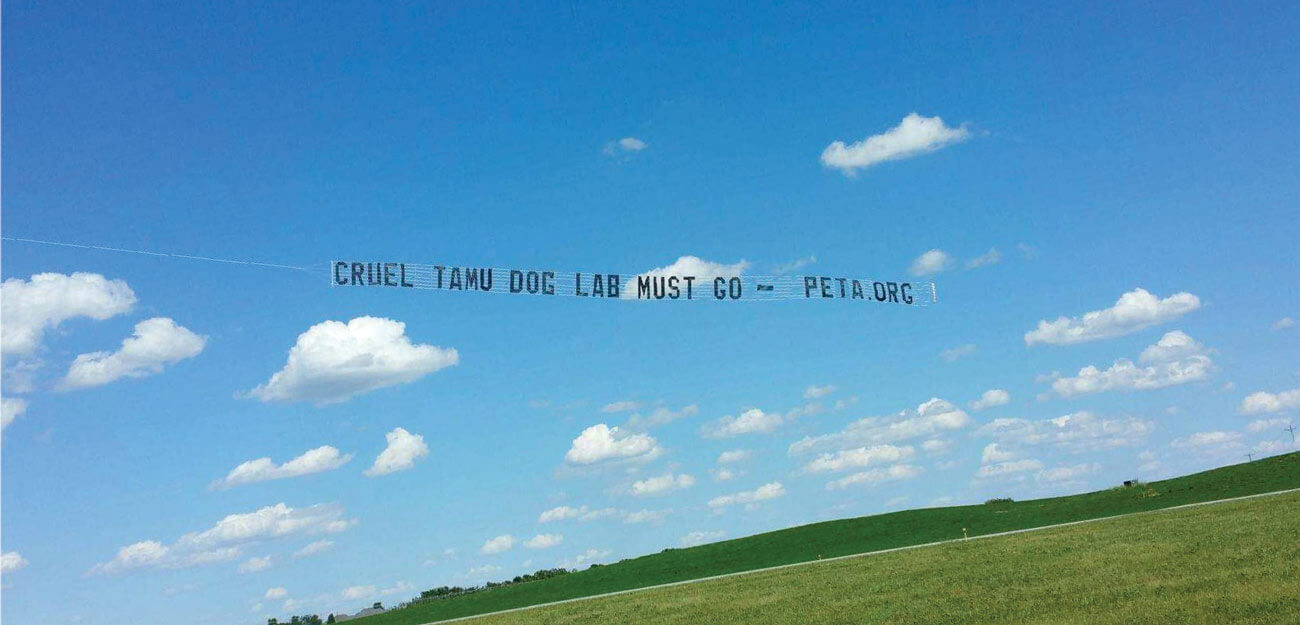 The banners are the latest step in PETA's campaign to end TAMU's experiments on golden retrievers and other dogs who are deliberately bred to develop a crippling and painful form of muscular dystrophy (MD), which leaves them struggling to walk, swallow, and even breathe. Records and video footage obtained by PETA document the miserable lives and deaths of dogs in TAMU's MD laboratory, including two golden retrievers named Peony and Jelly. Eyewitness video footage shows that dogs who didn't exhibit symptoms but carried the gene for MD were used for breeding in the school's laboratory, where they were left alone to pace frantically on the hard, slatted floors and gnaw in frustration on cage bars. These experiments have continued for decades and have resulted in no cure for MD in humans.
Take Action for Dogs!
TAMU's cruel experiments on golden retrievers are bad science, cruel, and a stain on the university's reputation. Compassionate people across the country are calling on the school to stop tormenting animals and release all surviving dogs for adoption into loving homes.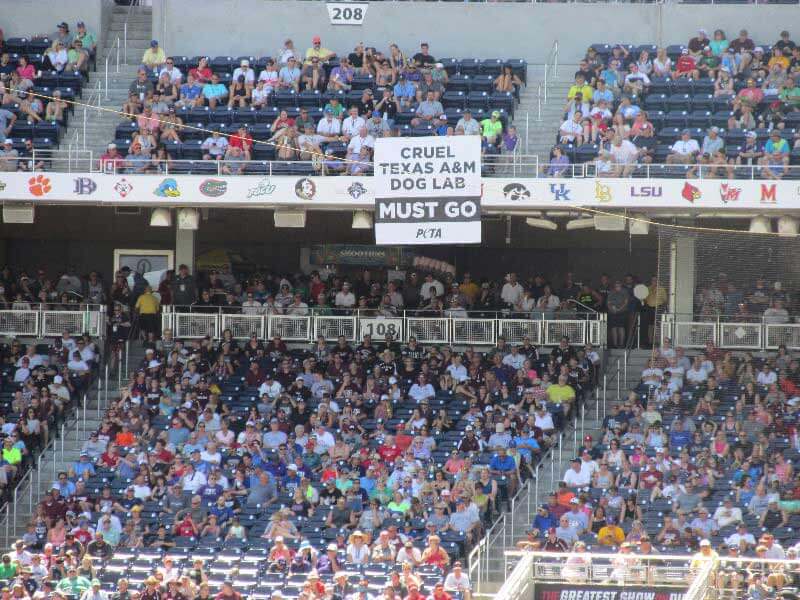 PETA's efforts to end TAMU's ineffective dog experiments have received support from scientists—who have criticized the experiments' inapplicability to human patients—and public figures, including Miami Dolphins quarterback and TAMU alumnus Ryan Tannehill and commentator Bill Maher, who called the college "dogs' worst enemy." You, too, can speak up for these dogs: