Perhaps some of the autumn cancer walks should wind through the equally common bacon festivals and carry placards denouncing them. The World Health Organization (WHO) has confirmed what Physicians Committee for Responsible Medicine (PCRM) and others have said for a long time: that eating bacon, hot dogs, ham, and other processed meats causes cancer. The WHO findings put processed meats in the same category of cancer risk as cigarettes and asbestos. The WHO also noted that red meat including beef, pork, veal, and lamb are likely carcinogenic. Yes, they are!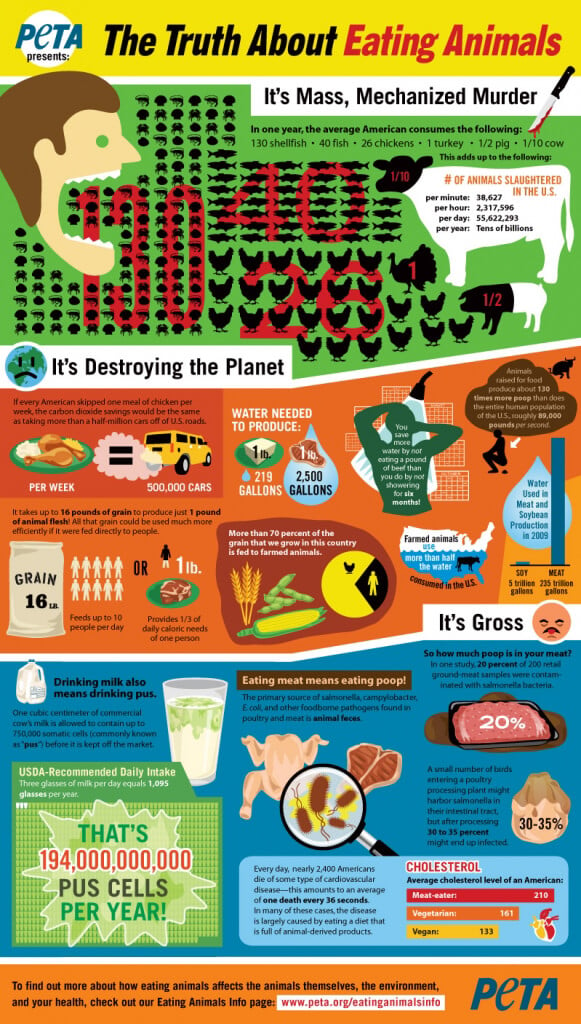 So while the purveyors of bacon sundaes, bacon cocktails, bacon cupcakes, and bacon-wrapped-everything-under-the-sun should be well, red, PETA wants to help people who fell victim to the bacon craze go green. We're offering a free vegan starter kit to anyone ready to ward off cancer as well as a slew of other health issues. We'll also tell you where to find some excellent fakin' bacon.
Ready to get healthy?
If you need a little help going vegan, you can talk to a vegan mentor! E-mail your questions to us at [email protected] with the subject line "I want a vegan mentor."