A short, heavy chain couldn't dampen sweet Duke's enthusiasm when fieldworkers arrived at the small patch of dirt he was confined to. Several harrowing attempts by Duke to escape through a hole in a nearby fence had led his owner to chain the dog 24/7 to a rickety "home" that was nothing more than a few pieces of scrap wood, some construction debris, and an old bath mat.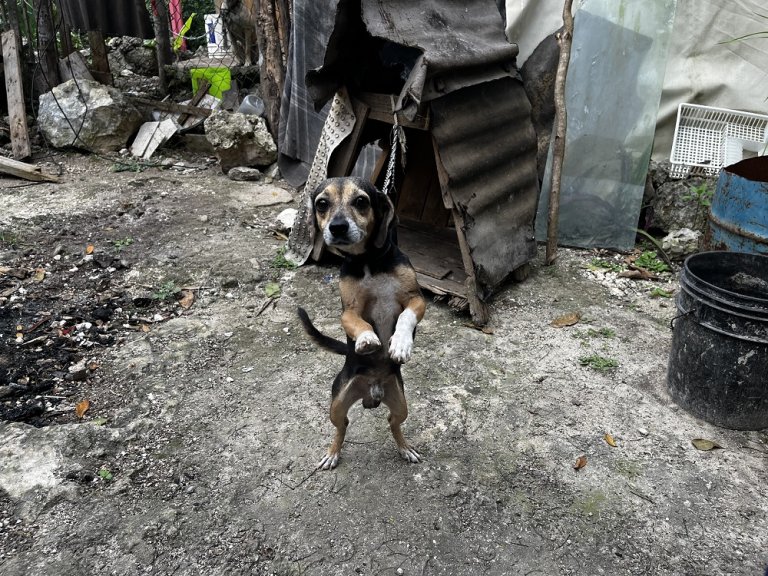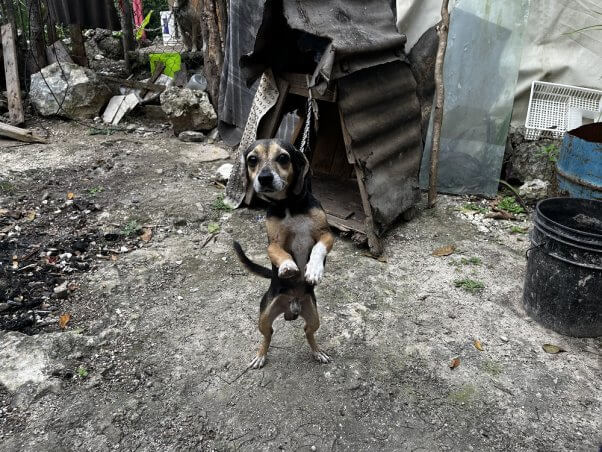 For Canela, another dog found on the property, a dilapidated roof over a concrete slab was the closest thing to shelter she had, even during the hurricane and rainy seasons.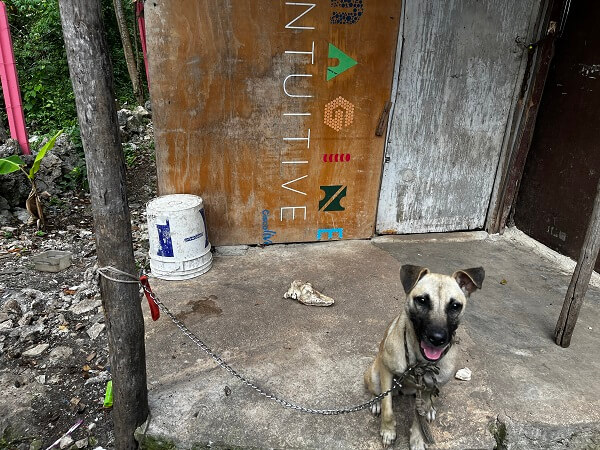 Our fieldworkers are committed to doing all they can to help dogs like Duke and Canela, so they offered to repair the fence if the owner pledged never to chain the dogs again. After she agreed, they rolled up their sleeves, patched up the fence, dewormed Duke, and gave him a raised doghouse, fresh food, and all the affection he could handle.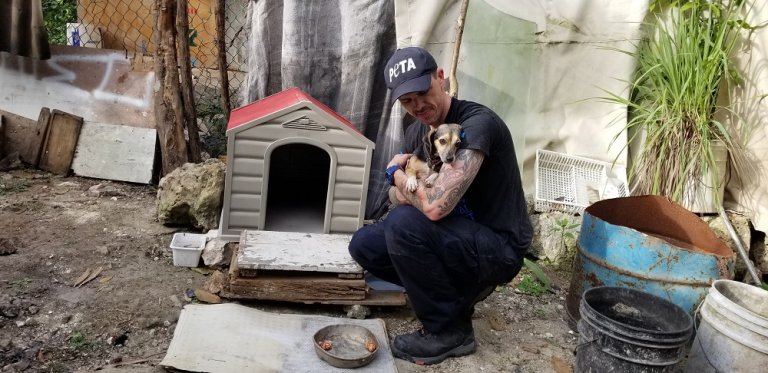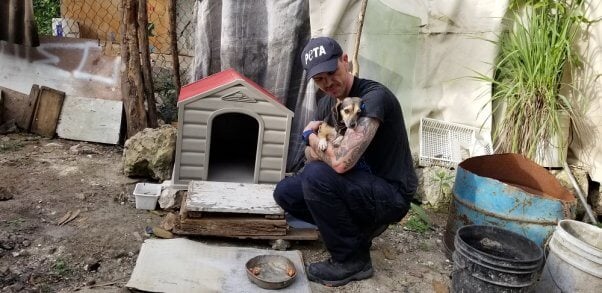 Canela now has more room to move around since the team replaced her chain with a lightweight tie-out and gave her a new doghouse. They returned a couple of days later and transported the pair for their free spay/neuter surgeries at the Global Compassion Fund–supported clinic hosted by PETA Latino.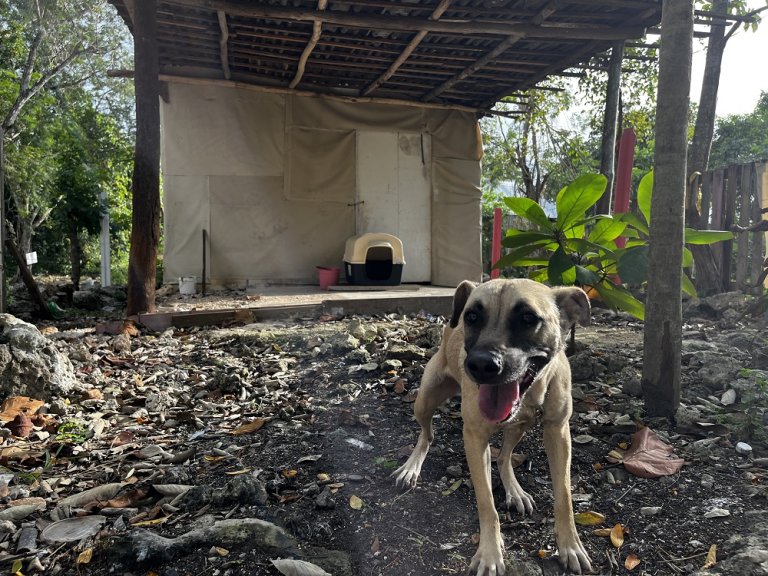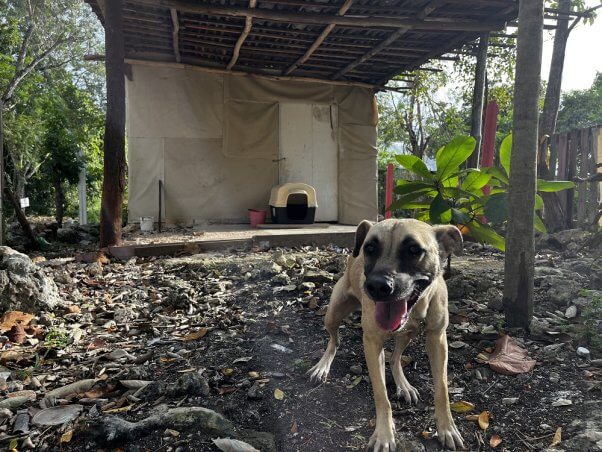 No Such Thing as a 'Backyard Dog': How to Help Chained Dogs Like Duke and Canela
All dogs crave companionship and really want to spend time with their guardians and live with them indoors. Inside, dogs are safe from extreme weather and limit their risk of contracting diseases. However, when owners refuse to bring them inside, providing dogs with adequate shelter, medical treatment, and love is the next best thing—and it completely transforms their lives. There are two basic ways to improve the life of a "backyard dog." In some situations, a quick call to law enforcement is all that's necessary. In others, it'll be up to you to build a relationship with the dog's owner and get permission to visit and care for the animal. Every case is different, so carefully assess the situation before you get started. To help support PETA's work around the world, donate to the Global Compassion Fund today.