Although Milo is the picture of health and cheekiness today, when PETA's fieldworkers met him, he was struggling just to breathe. Like so many homeless kittens born into a harsh life outdoors, he had contracted a particularly nasty upper respiratory infection. Left untreated, these infections cause cats' eyes and noses to fill with mucus—and can even be deadly—but Milo happened to be in the right place at the right time.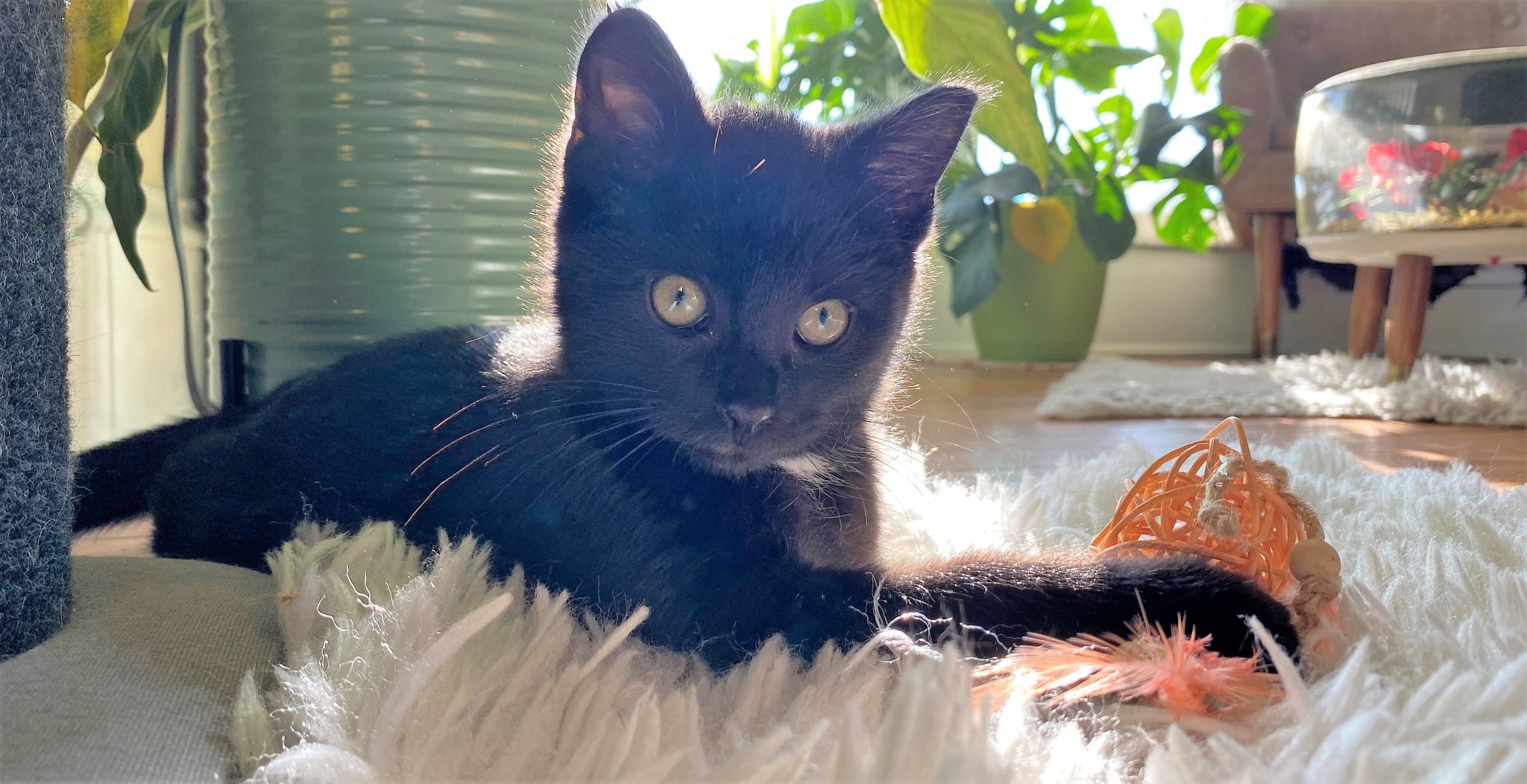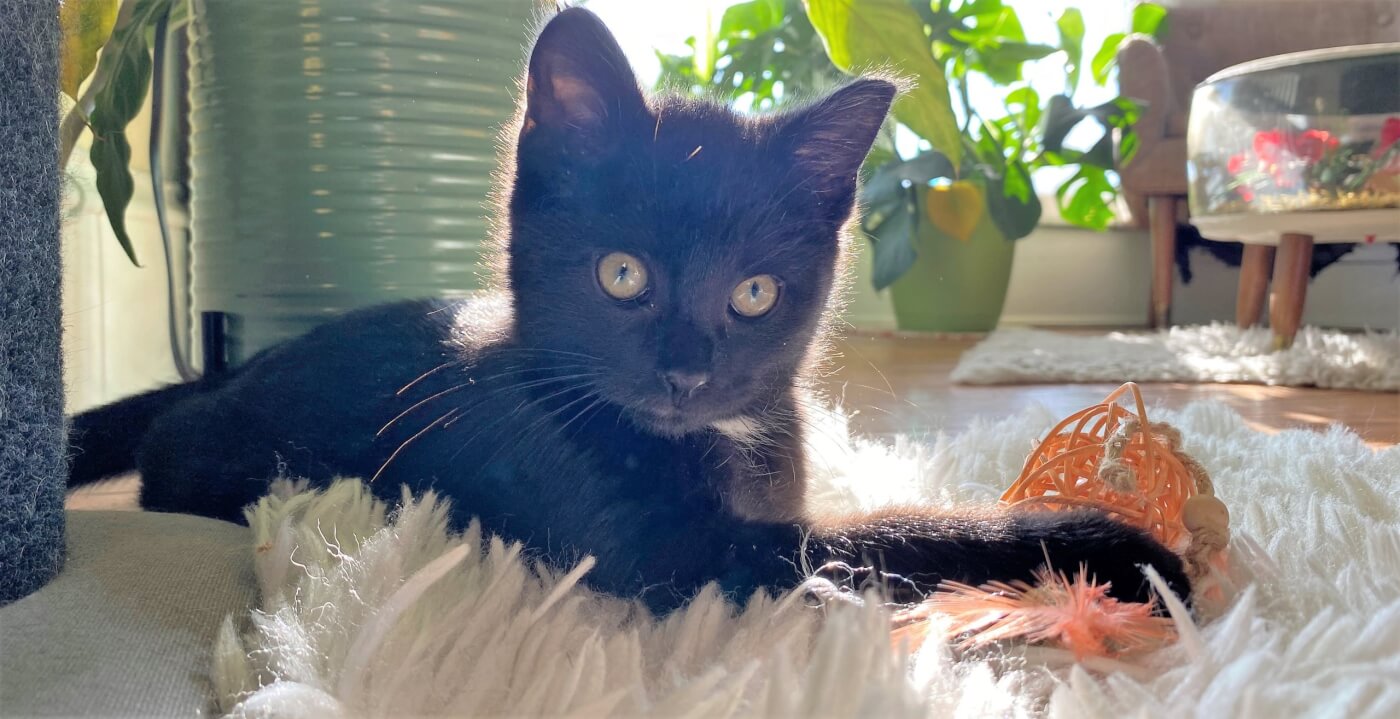 PETA got him the veterinary care he sorely needed, and after spending some time recuperating in a foster home, Milo is on the mend. Now he's setting his freshly clear sights on finding the perfect permanent family.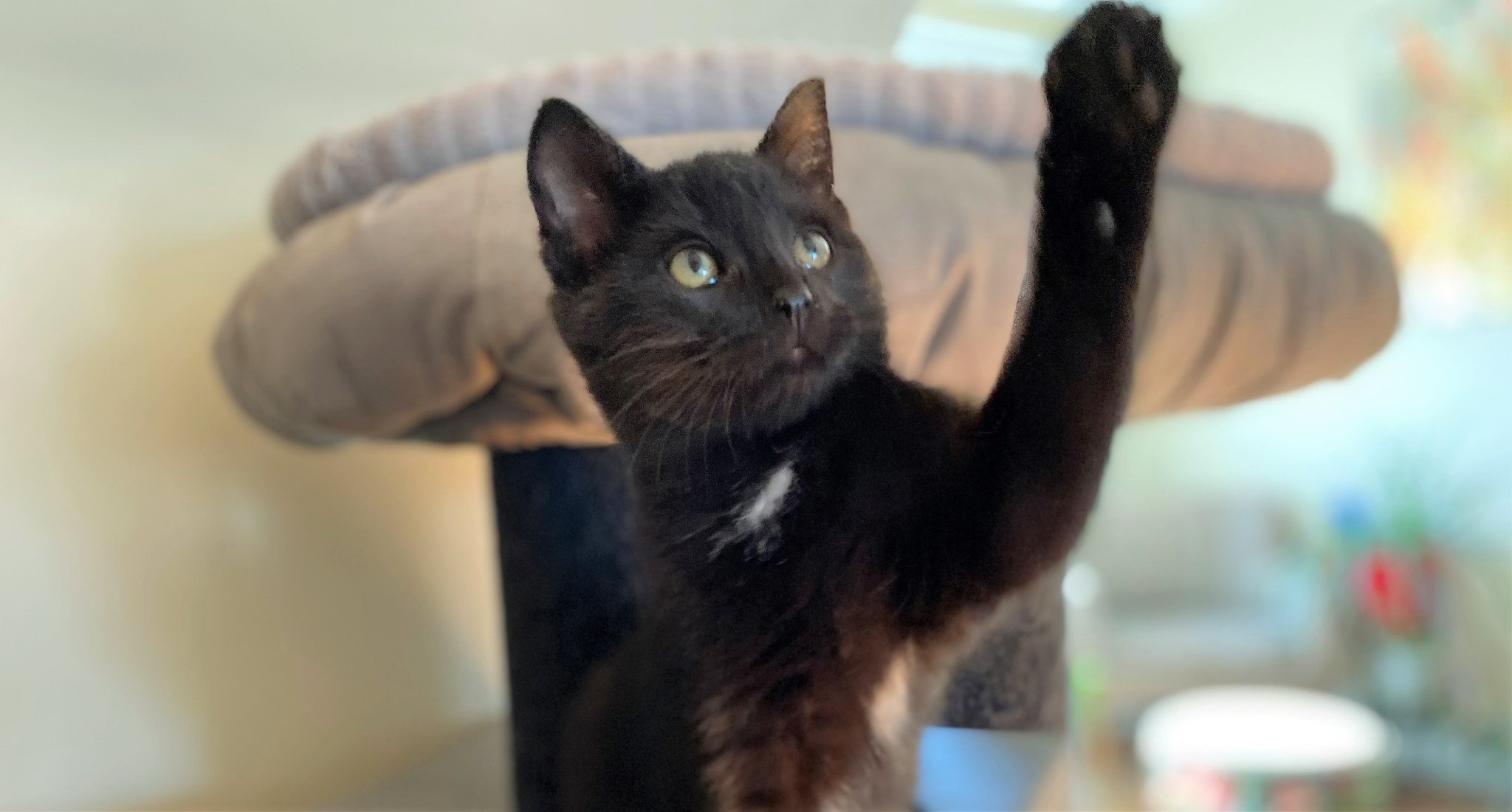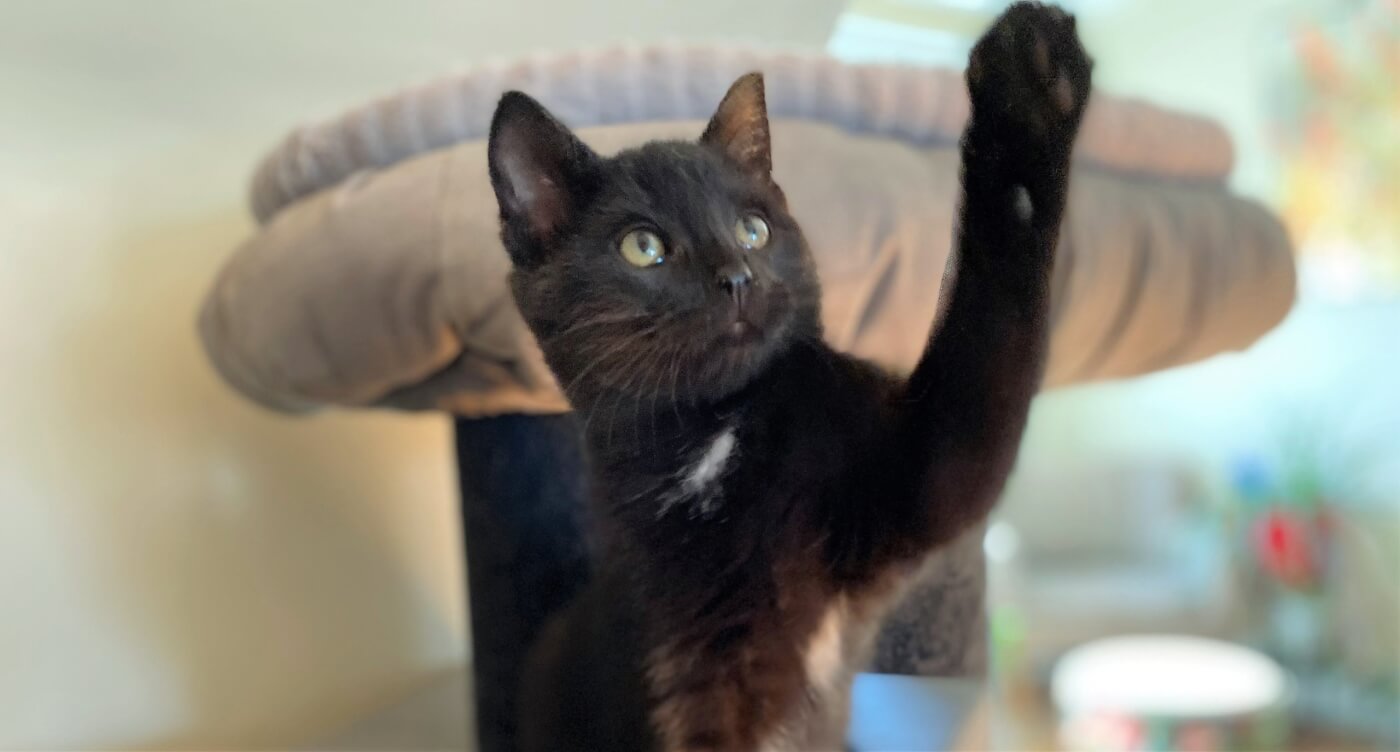 Don't let his tragic origin story fool you—Milo is a one-cat comedy routine. He'll play with almost anything, but he especially loves wand toys and vertical scratching posts. Lately, he keeps his foster guardian in stitches with his impersonation of a dog, playing fetch by picking up small toys and carrying them around in his mouth. Just don't expect him to give them back anytime soon—he plays for keeps!
Speaking of dogs, Milo wouldn't mind going to a home with a gentle canine friend. But he particularly enjoys the companionship of other cats—playing and snuggling with everyone he meets—and would love to team up with a feline sibling or two.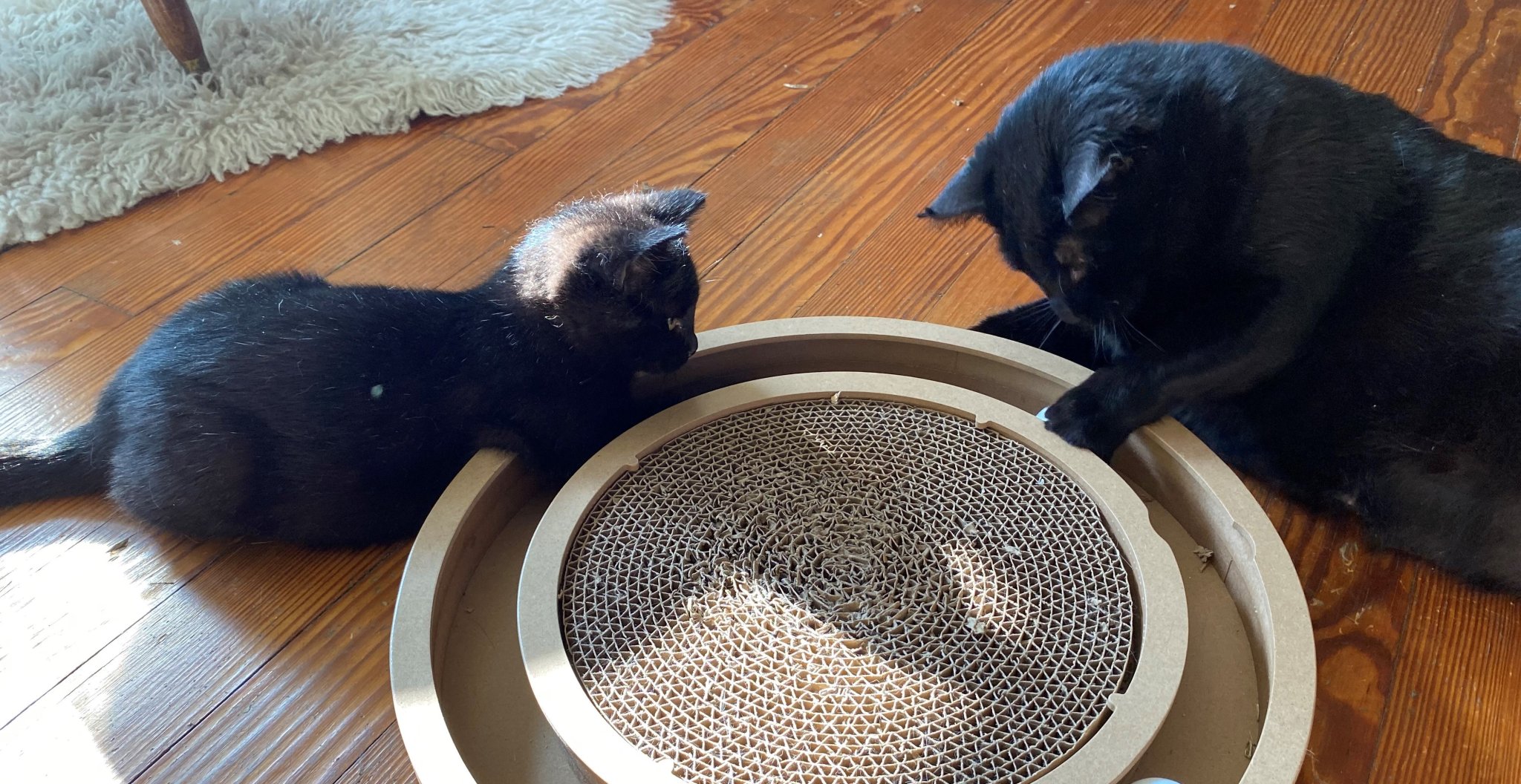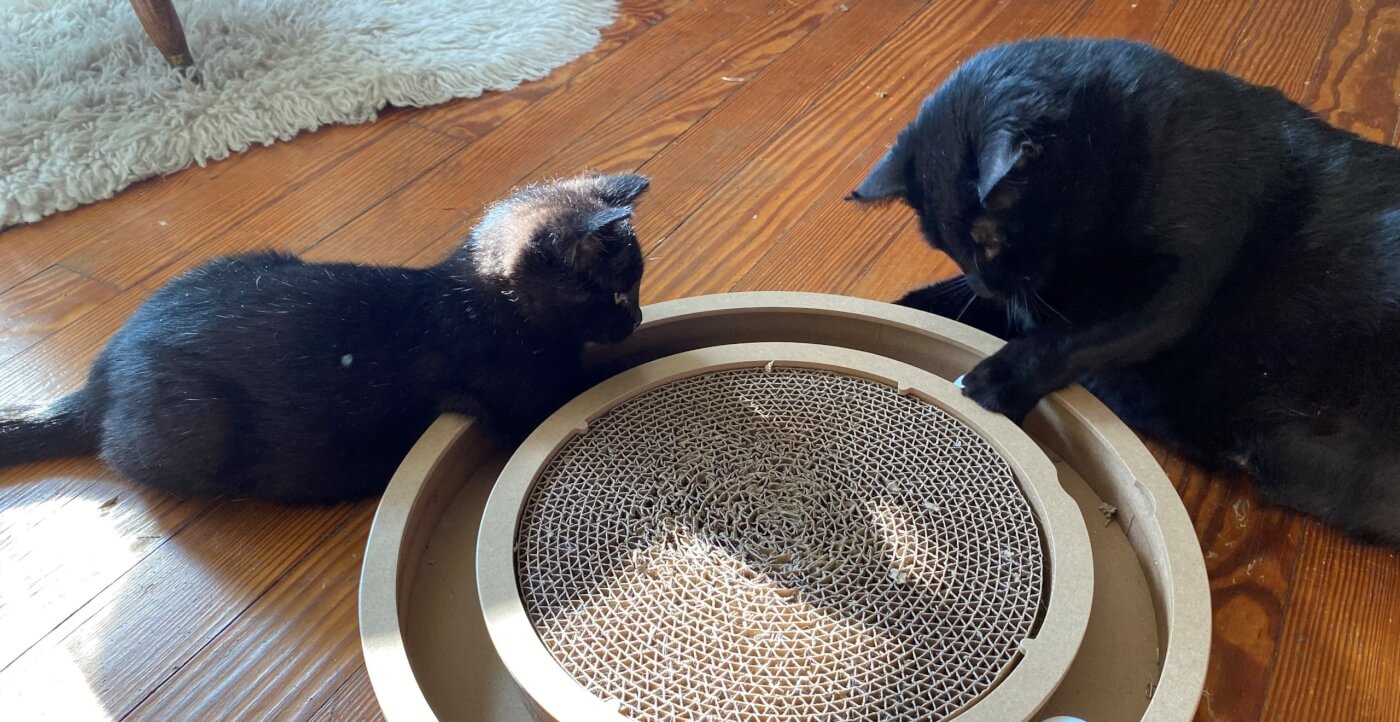 Not one to leave anybody out, Milo is also very affectionate with humans. He does have one requirement, though—that you let him sleep in bed with you and make "biscuits" on all your softest blankets. He just flew in from North Carolina, and boy, are his arms tired! (OK, his jokes could use some workshopping.) And despite his past respiratory issues, he promises not to snore … much.
As if Milo didn't have enough hobbies, he also loves watching cat TV—YouTube channels made just for cats. Squirrels, birds, mice—you name it! A squirrel, a chipmunk, and a woodpecker walk into a bar—wait, you've heard that one before? Darn.
Could you use a little of Milo's cat humor in your life? E-mail [email protected] to learn more!