After obtaining federal documents revealing that five baby rhesus macaques died or had to be euthanized because of the negligence of employees at the University of Louisiana–Lafayette's New Iberia Research Center, PETA has asked the district attorney to investigate their deaths and the apparent violations of Louisiana law against cruelty to animals.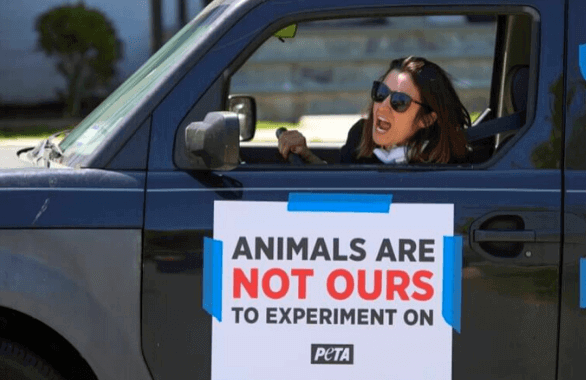 According to the inspection report issued by the U.S. Department of Agriculture, UL-Lafayette's employees failed to notice that the water dispenser to the animals' cages was malfunctioning. As a result, the baby monkeys likely endured prolonged, agonizing deaths, leaving five mothers grieving.
Investigators documented that on July 19, an infant monkey—who was unresponsive and showing signs of dehydration—was euthanized. Staff apparently neglected to fix the problem, as the next day, two more baby monkeys died and two others were euthanized. These deaths occurred over two days.
In a letter to Lafayette's district attorney, PETA alleged that the university had violated the state's cruelty-to-animals law.
UL-Lafayette's History of Animal Welfare Violations
The deaths of these infant monkeys are not anomalies—the university has a shameful history of breaking animal welfare laws. In 2017, following several animal welfare violations—including when a monkey was injured and died of a brain hemorrhage and when laboratory workers broke the arm of a mother monkey who was attempting to protect her infant—the university paid a $100,000 fine.
In 2013, the school was fined after the facility failed to provide primates with adequate veterinary care and to contain them securely, resulting in the deaths of three rhesus macaques and injuries to a chimpanzee. In 2007, it was fined after 55 rhesus macaques escaped from the facility.
Animals Are Not Ours to Experiment On—Help Animals Suffering in Laboratories!
Monkeys are highly social, intelligent, and emotionally complex beings—not test tubes. Mother macaques tenderly gaze into their babies' eyes, forming a strong, loving bond. Female rhesus monkeys use soft, melodic sounds—or "baby talk"—to soothe infants.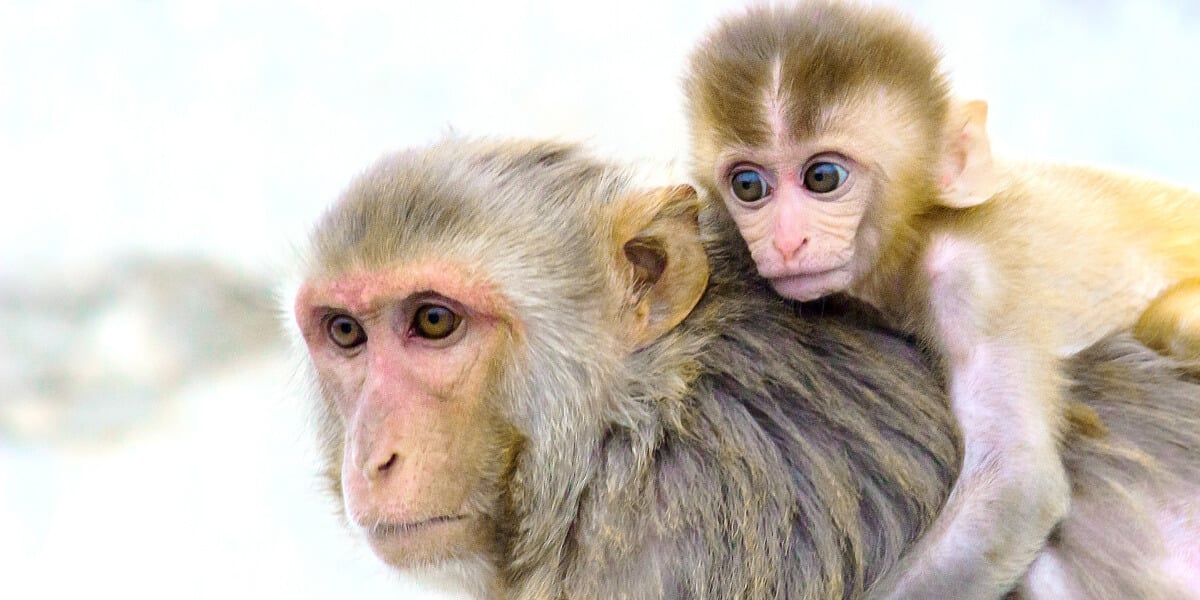 UL-Lafayette needs to stop using our fellow primates—and all other animals—in useless experiments and instead embrace ethical, human-relevant research.
You can help animals who suffer in laboratories by supporting PETA's Research Modernization Deal, which outlines a plan to replace archaic experiments on animals with modern, humane methods: