Canadian artist Daniel Mazzone is a bright star in the art world, and he's showing his sweet side for animals. His work has caught the eye of celebrities, professional athletes, and art collectors alike, and now he's donated a special piece to PETA to be auctioned off to benefit animals. The work, titled, "Love Me I'm Sweet," features an elephant holding a bouquet of flowers. The Toronto native stopped by PETA's Los Angeles office, the Bob Barker Building, to drop off the piece and meet with staffers: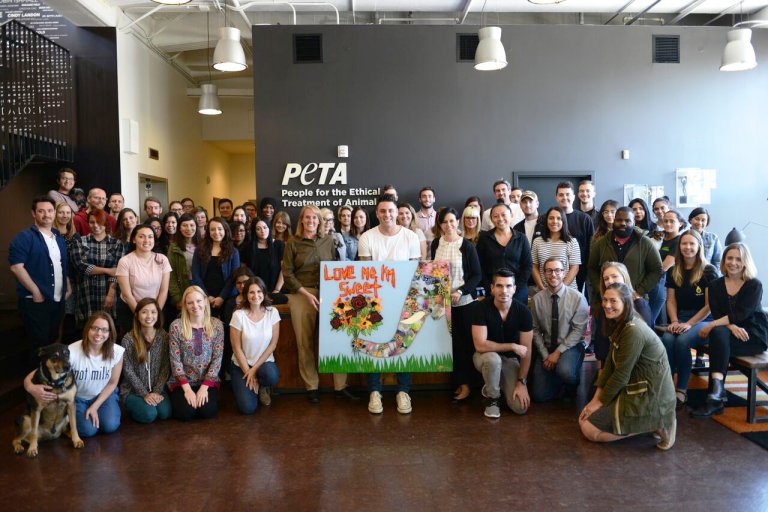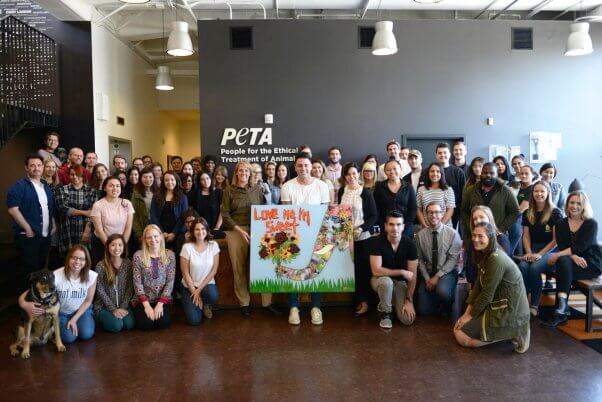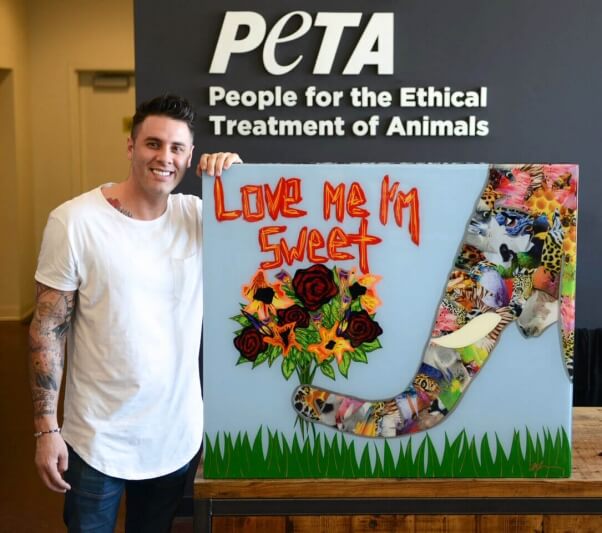 Although he's being hailed today as "the next Andy Warhol"—his unique works of art are gaining global fame and being purchased by countless celebrities and other notable figures—things weren't always so easy for him. After becoming homeless at the age of 15, he used his struggles to influence him and shape him into the artist he is today.
Remembering his harder times reminded Mazzone of the important role that animals played in his life, which was something that influenced his decision to donate a piece of art to PETA:
"The piece to me was very special to make. … I grew up loving animals. What is happening in the world with animals really hurts me to see. I used that as my inspiration for this piece. … We need to change the world and love the animals within it! PETA, I think, is such [a] great organization because they just do great work, helping educate people on what's going on! I love what they do and can't be more happy to support them in any way possible."

—Daniel Mazzone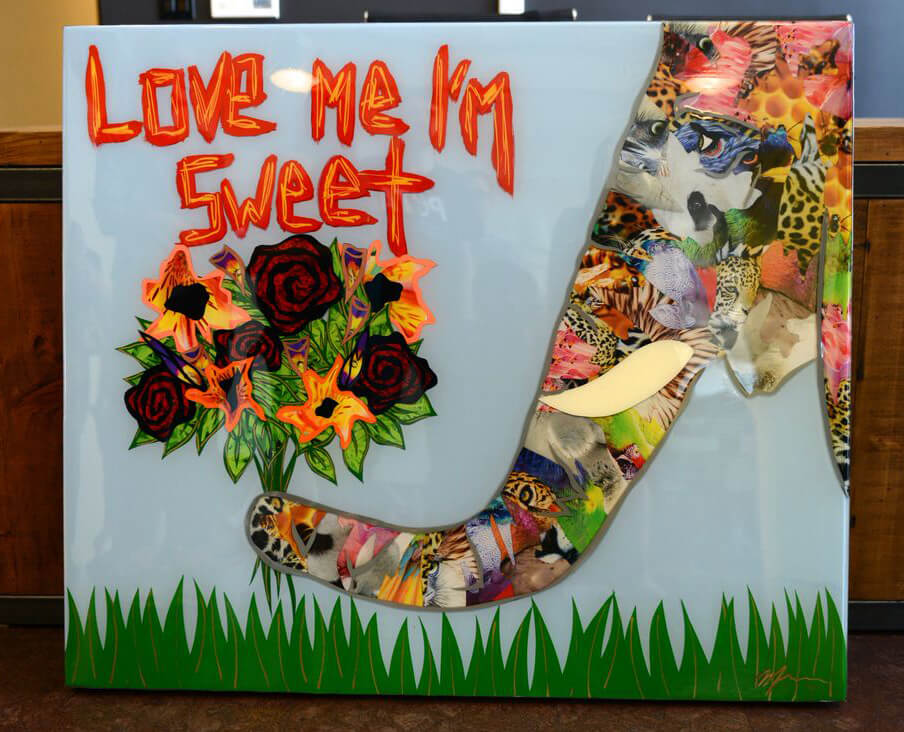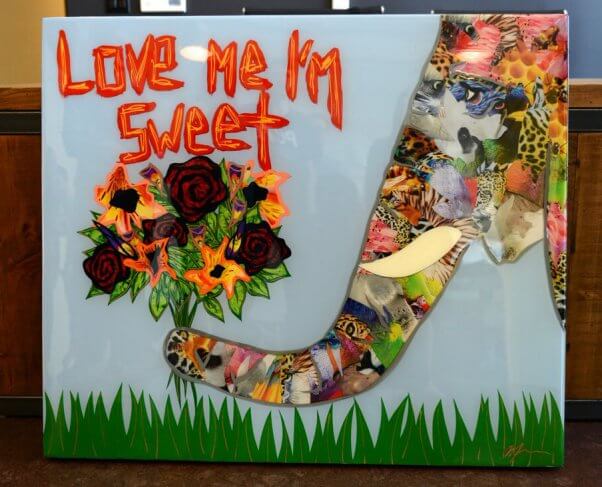 Mazzone's custom piece for PETA will be auctioned at a later date to benefit our vital work for animals.