Ke$ha loves her animals—both her fans and her furry ones. So when she adopted a new cat, she let her fans name him. Ke$ha tweeted, "new kitty was in a tiny cage for 8 months …. I just couldn't leave him!! now he has his own bedroom… just need a name …." And after Ke$ha Instagrammed the handsome fellow's picture, the suggestions started pouring in, including the one that Ke$ha chose: Mr. Fluffy Pants. The newly christened feline even has his own Instagram account now: @i_is_mrfluffypants.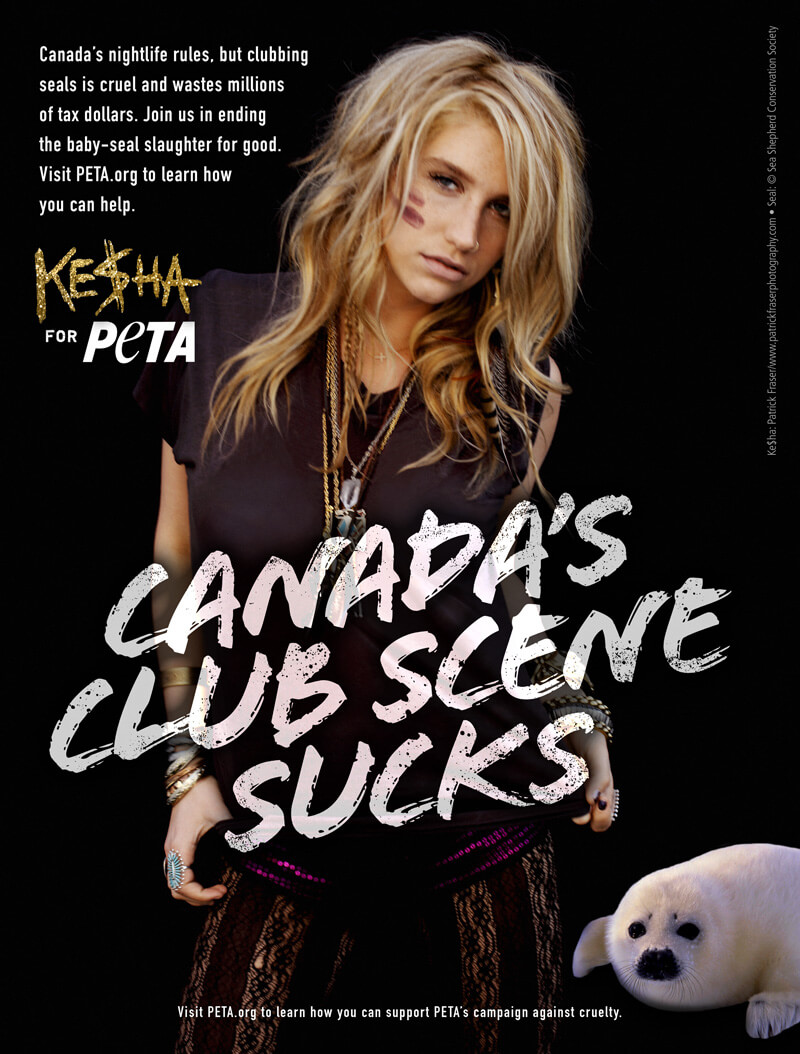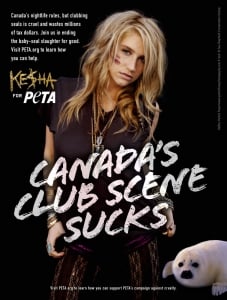 Mr. Fluffy Pants would surely appreciate all the animal-friendly tweets that we spotted this week: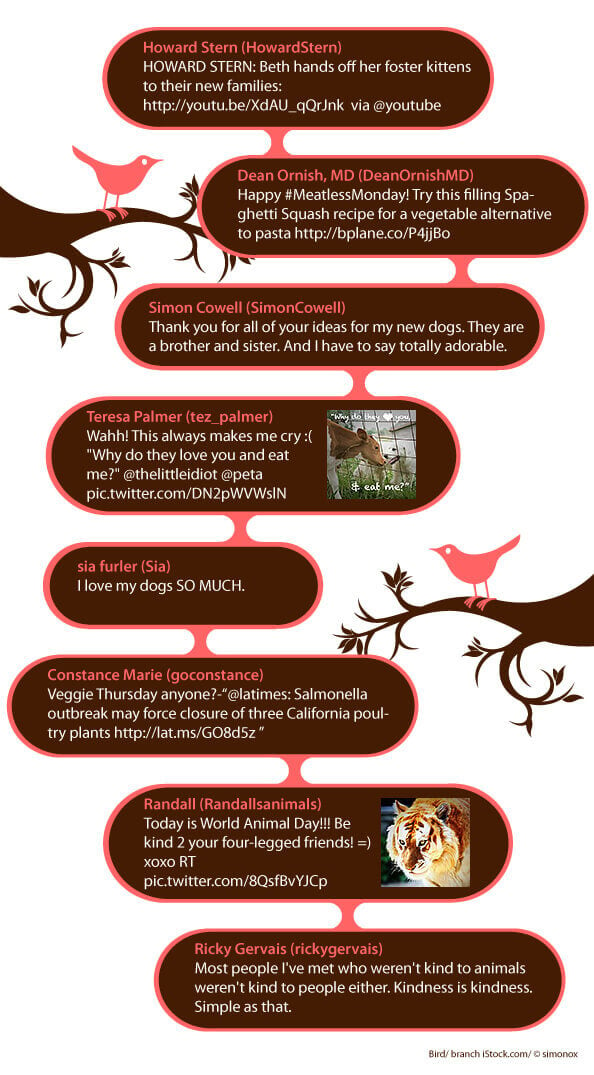 In other celebrity news:
To keep up with what all your favorite celebrities are doing for animals, follow @PETA on Twitter.