Who loves tennis balls, has flowing cocoa-brown fur, and is looking for a family to call his own? This guy! Patrick, a 2-year-old Labradoodle rescued by PETA, is looking for a new, loving, responsible guardian. Are you Patrick's star?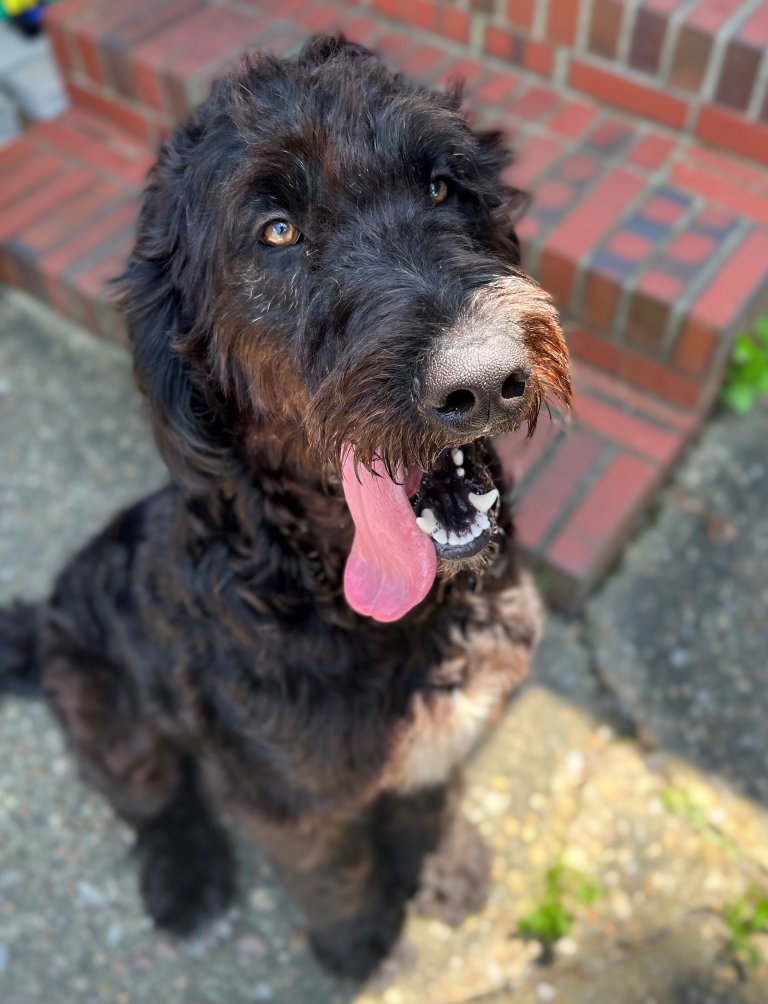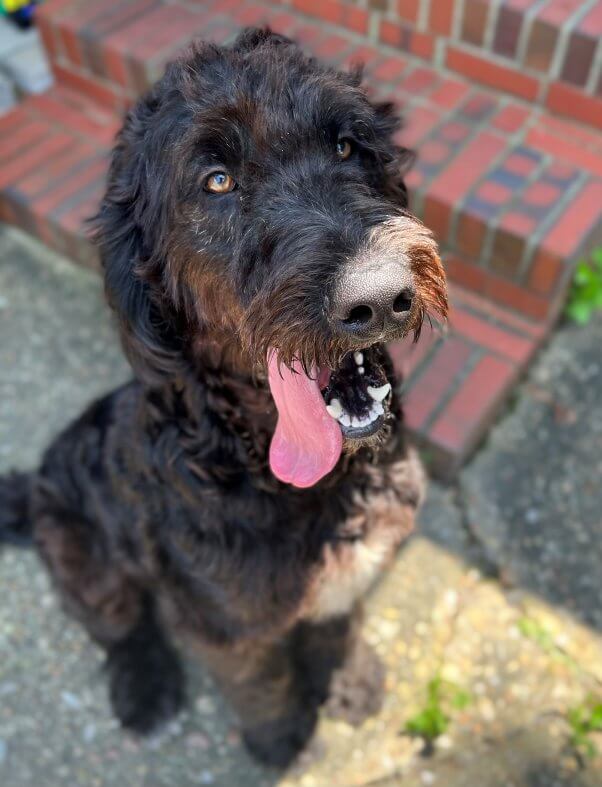 Handsome Patrick Has Lots of Love to Give
Patrick's former guardian contacted PETA because she was moving and was no longer able to care for him. She called local facilities, but the limited-acceptance shelters told her they were full and would only put him on a waiting list. Thankfully, she contacted us for help and our open-admission shelter's adoption team was able to give him the temporary space he needed.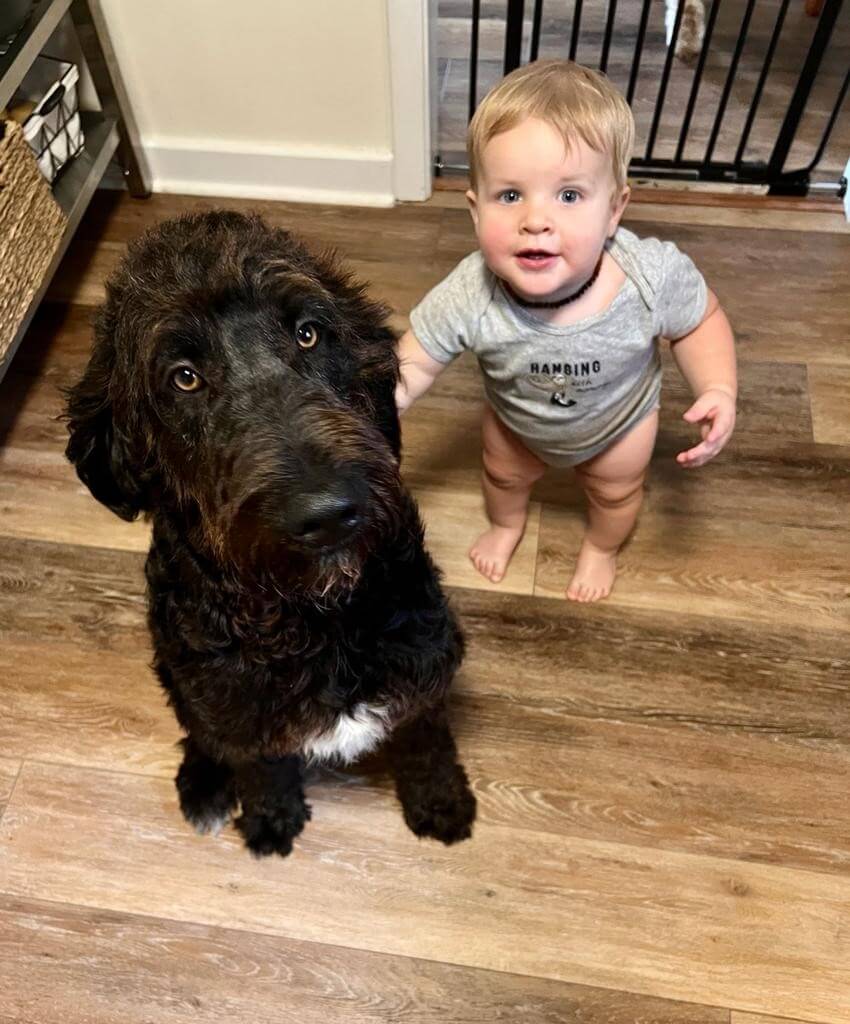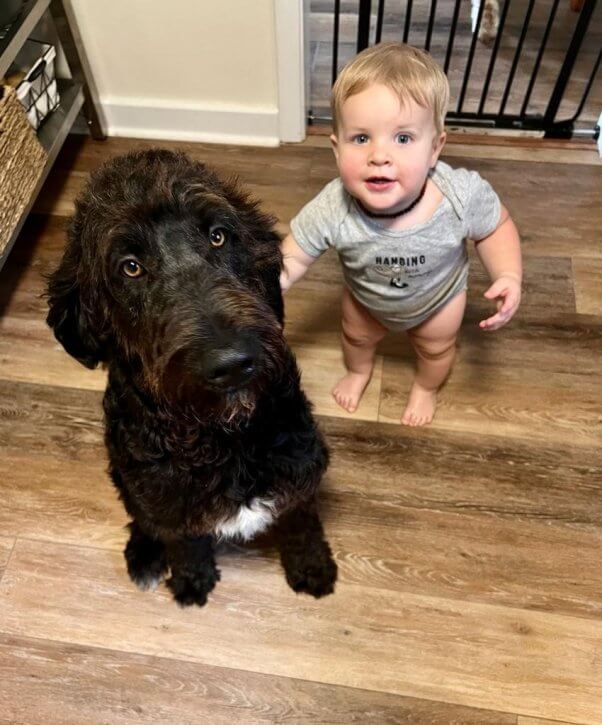 Patrick is a 2-year-old, 80-pound Labradoodle. He is fully housetrained and likes the company of other dogs, cats, khaki-sporting sea sponges, and even kids—but the only companion he really needs to thrive is a tennis ball. (Is a tennis ball an instrument?) Unlike his starfish counterpart, this Patrick is no lazybones. He loves not only playing ball, but also having a ball: A family that will meet his exercise needs is a must! Life under a rock is also a no-go for this dashing doodle. His gorgeous, flowing fur will require regular grooming appointments and at-home brushing sessions—even if he can't see his forehead. Is this happy boy the perfect addition to your family?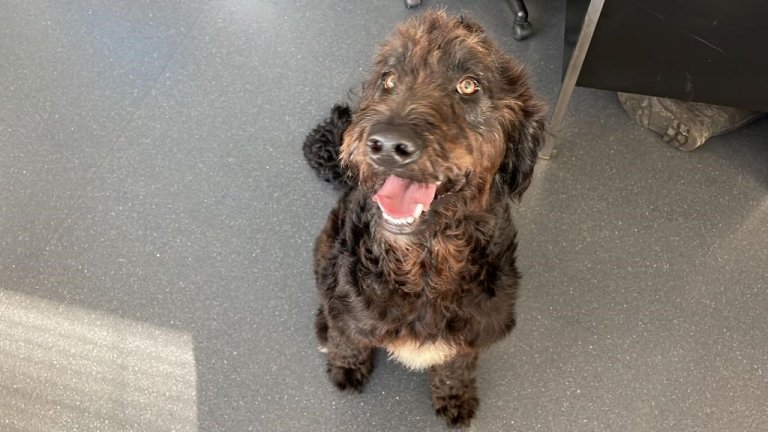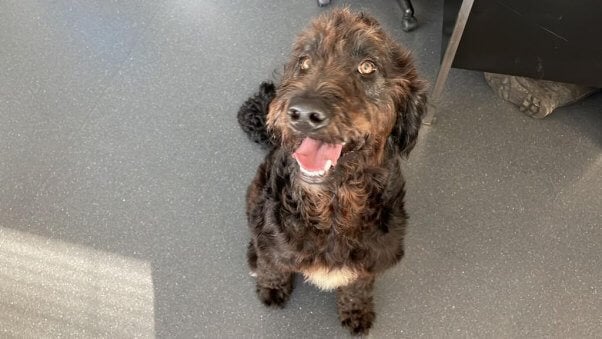 Ready to Have a Ball With Patrick? Contact PETA
If you think you may be the perfect match for this gentle giant, please contact [email protected] for more information about him.