A recent peek inside the world headquarters of the Dr. Anthony Fauci Fan Club—Anthony Fauci's home office—shows that no one is a bigger fan of Fauci than the National Institute of Allergy and Infectious Diseases (NIAID) director himself.
Festooned with a life-size portrait of his favorite subject, his own headshot, and several other images of himself, Fauci's office appears to lack a significant homage to his true legacy as the head of NIAID, the National Institutes of Health (NIH) branch that Fauci has directed for more than three decades. So to fill the hole, PETA created a prize worthy of being added to his already burgeoning collection of Fauci memorabilia.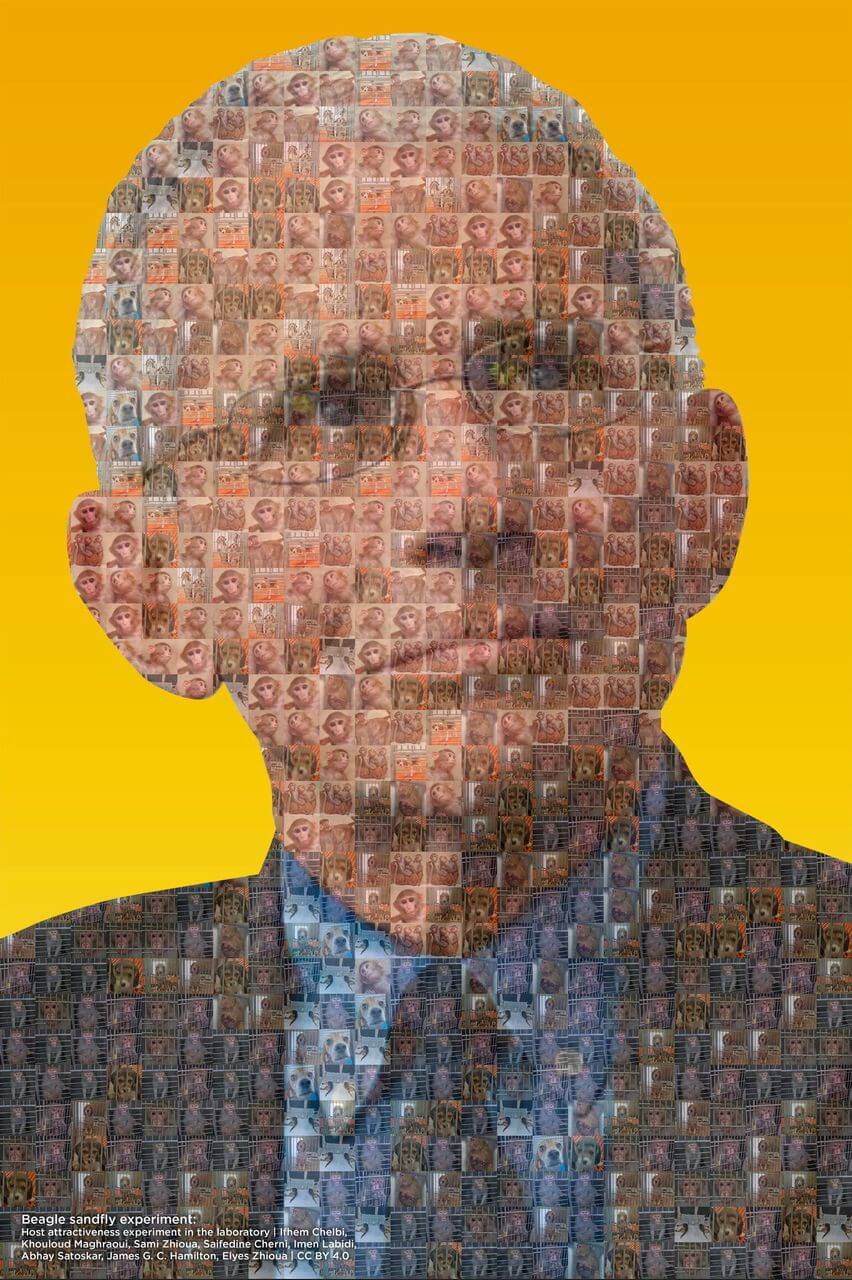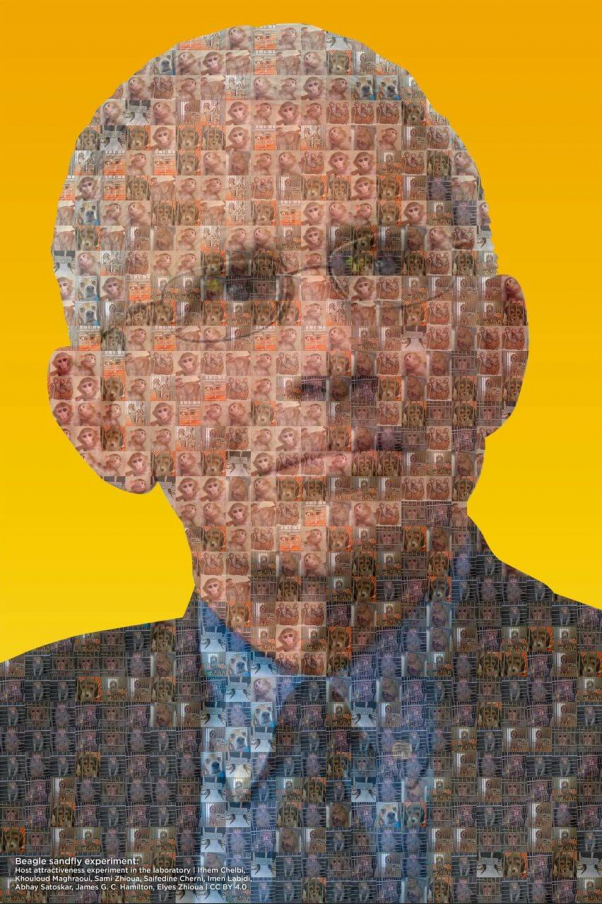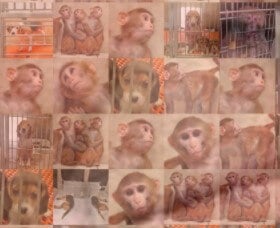 The artfully designed mosaic portrait of Fauci, suitable for framing, represents his true legacy as head of NIAID: the pain and suffering of dogs, monkeys, and other animals in laboratories under his direction. The portrait uses of hundreds of photos of caged and suffering animals—animals who feel fear and pain and who value their lives, just as Fauci does his own—to form a portrait worthy of President Joe Biden's chief medical advisor's shrine to himself.
We hope the mosaic will remind Fauci of how NIAID greenlighted tests in which experimenters drugged beagle puppies and fed their heads to hungry, infected sandflies. Or how NIH contracted with a beagle-breeding facility so foul that the U.S. Department of Agriculture cited it for 39 violations of the federal Animal Welfare Act in just three months. Or that NIAID, under Fauci's direction, funded a colossally absurd experiment that will subject male rhesus macaques to feminizing hormone therapy to see whether it will make them more susceptible to contracting HIV, a disease they can't contract.
Demand Better
Tell Fauci to stop his self-worship for a minute and shut down all the pointless, deadly HIV experiments on monkeys that his agency conducts and funds!