Virginia Gov. Terry McAuliffe has designated this week the first annual Virginia Week for the Animals. To celebrate this proclamation and to recognize the hard work of animal shelter employees, a dozen shelters from various regions in the state are participating in a four-day Passion 4 Compassion event promoting animal adoption.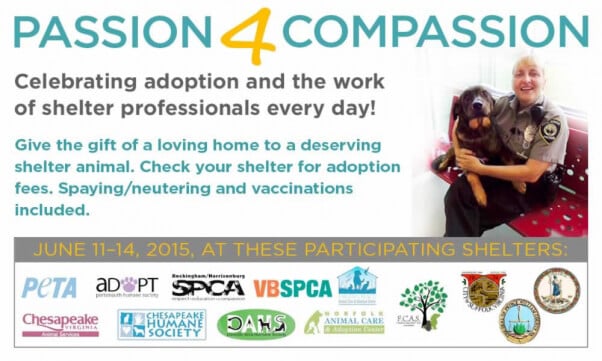 Using the hashtag #Passion4Compassion, shelters are featuring photos of staffers and adoptable animals, along with their profiles. Some of the featured animals include the following: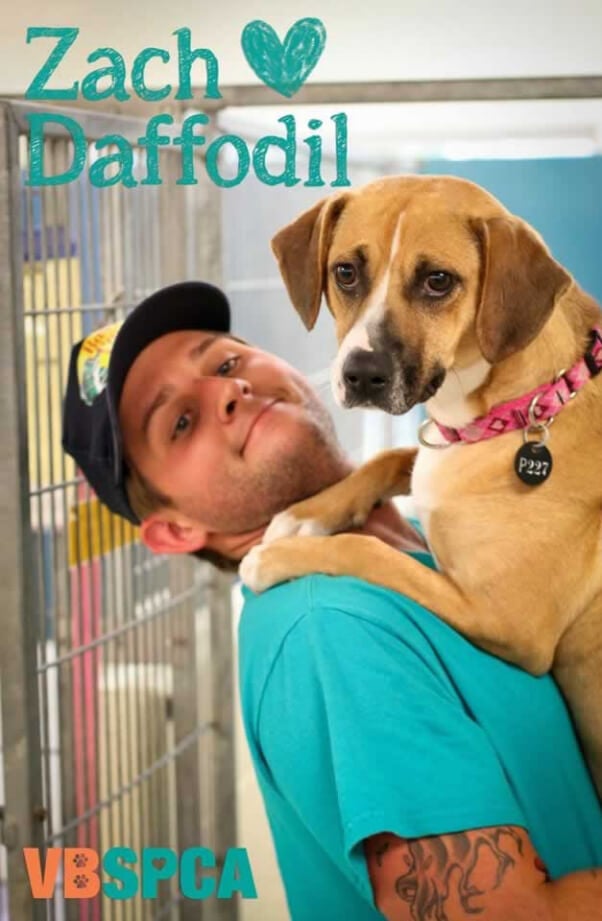 Who could possibly resist this cutie? (The dog, I mean, not the human, although he's pretty cute, too.) Daffodil was rescued by PETA and transferred to our placement partners at the Virginia Beach SPCA, where she awaits her new family.)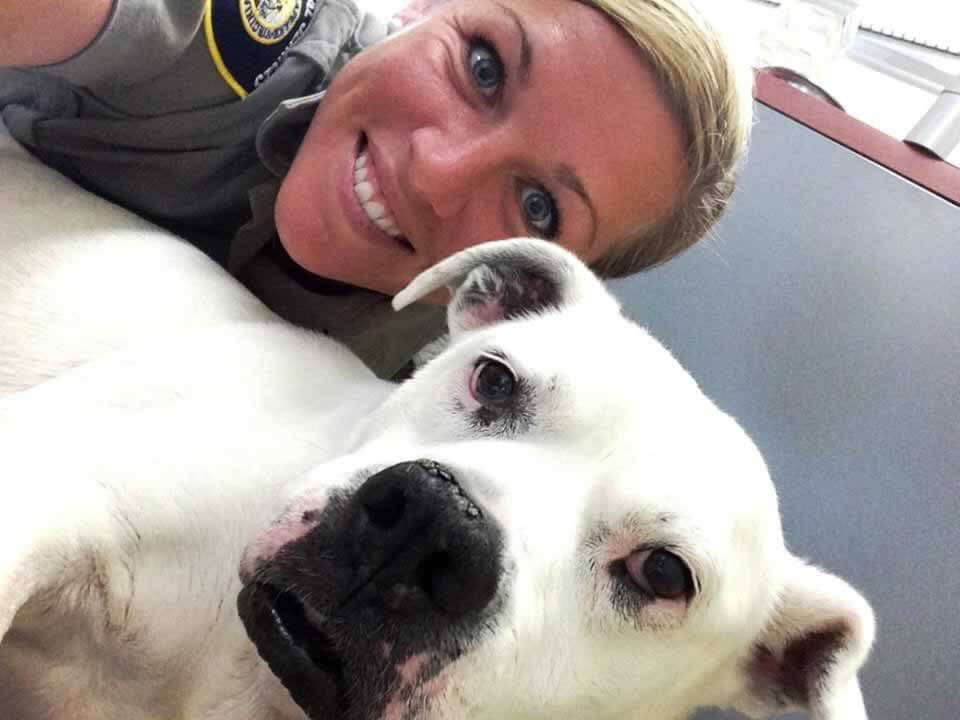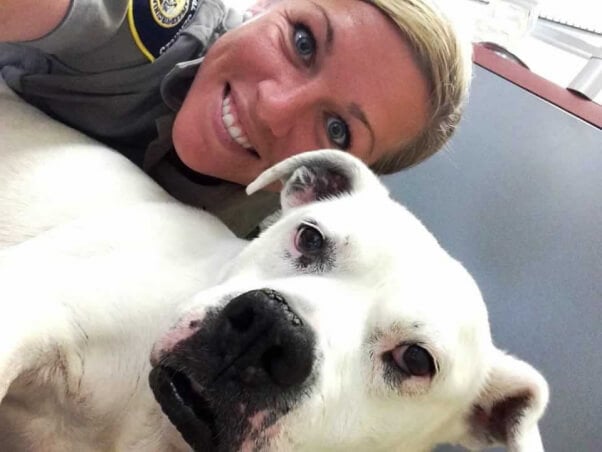 Icee and friend at Chesapeake Animal Services.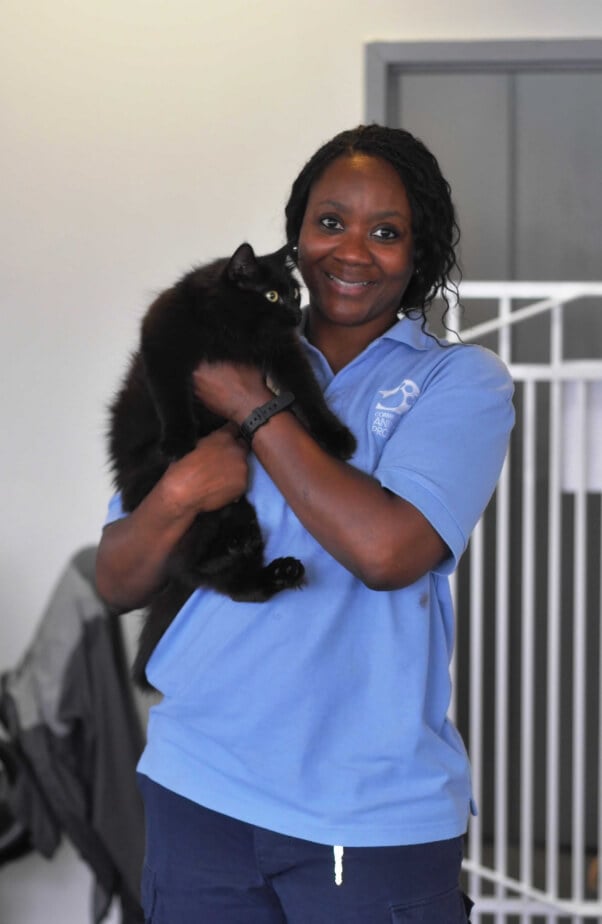 PETA fieldworker Kat and America, who is as beautiful as her namesake.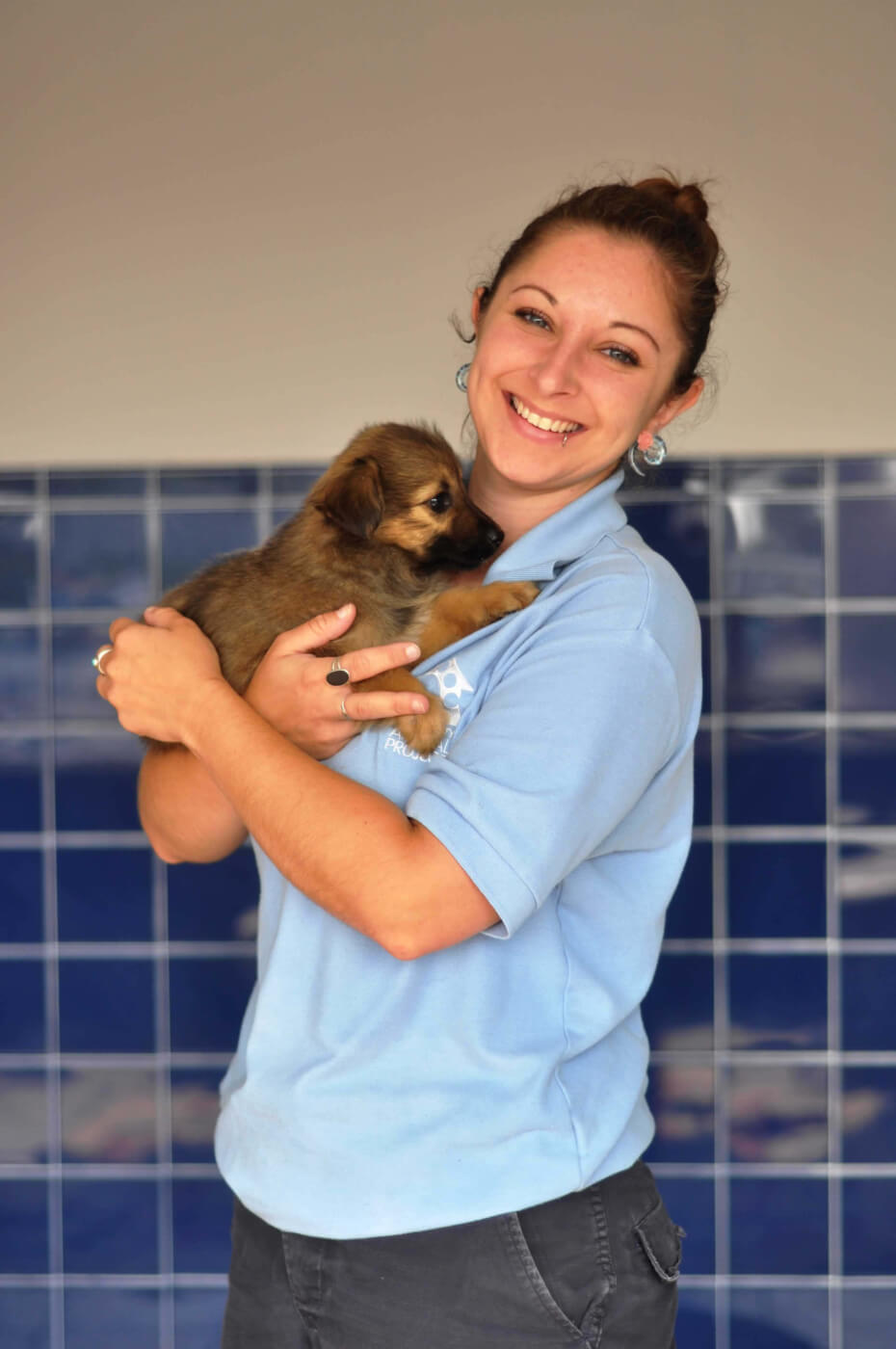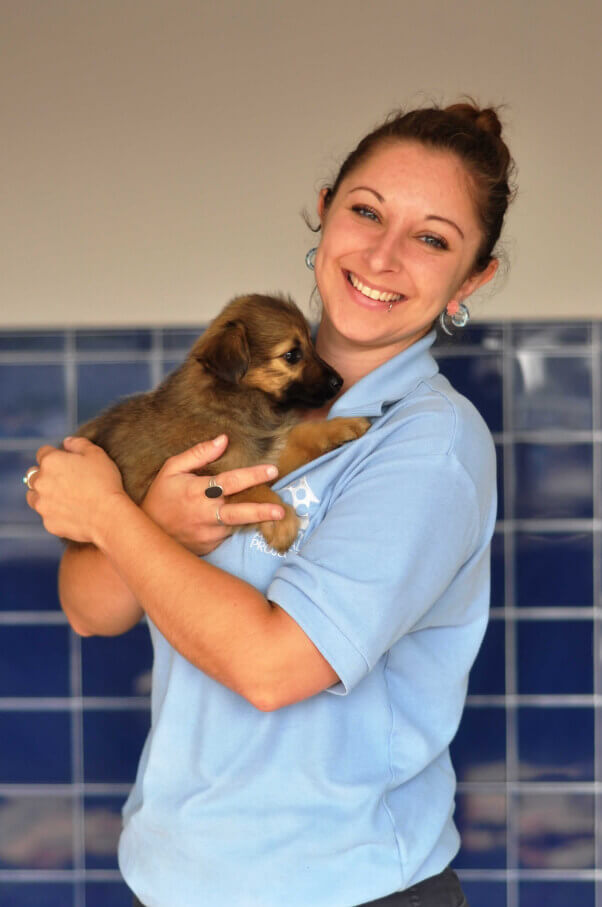 Kate, a PETA fieldworker, found Louie living under a porch.
You can see more photos of adoptable animals and the superheroes who are trying to find them loving homes by searching under the hashtag #Passion4Compassion on Instagram and Twitter and by visiting the participating shelters' Facebook pages. Check back often: PETA will be featuring new animals (and their rescuers) throughout the weekend on our Facebook page.
Even if you don't live in Virginia, you can still participate in #Passion4Compassion by tweeting support for hardworking shelter employees and by "liking" adoptable animals on Facebook. And remember, always adopt from animal shelters. It saves a life, and it makes a shelter worker's day.