For more than 15 years, we had the honor of working with Lisa. She was a "super-activist" who used every tool she had to help animals, including hosting film screenings, leafleting, attending protests, and organizing animal-sanctuary volunteer days. She tempted taste buds with her vegan baked goods and advised new vegans through her "Ask a Vegan" get-togethers and her monthly "vegan meet-ups," which were attended by hundreds of people. Countless people credit Lisa with inspiring them to eat vegan.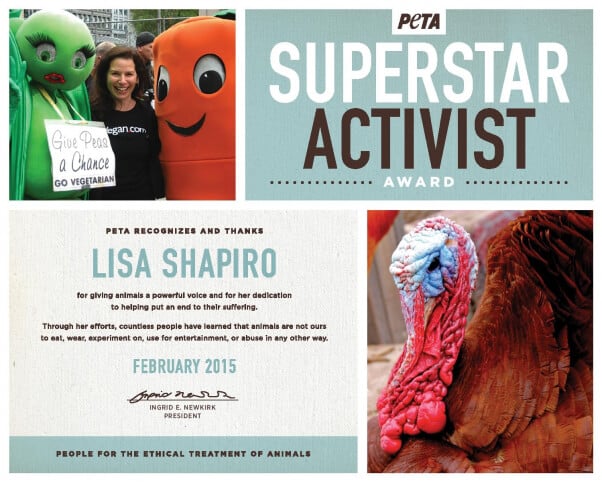 Lisa always kept animals foremost in her thoughts—and she'll always be in ours, both as a force for compassion who dedicated her life to helping animals and simply as our friend.
Lisa made the world better for animals, and so can you. Please join the Action Team to learn how to get involved.