For five days, Animal Rahat's team members camped on site and along the route to the Chinchali Fair in India, giving food, water, and emergency medical treatment to thousands of exhausted bullocks and ponies who arrived with heavy carts in tow. They also provided hands-on lessons in animal care and seized illegal torture devices, such as whips and spiked bits. Donors to PETA's projects supporting Animal Rahat made this critical work possible, and now you can see the team in action—relieving suffering—in this video:
A Look Inside the Chinchali Fair Ordeal
This wasn't Animal Rahat's first time working during the massive fair—it's been operating rest camps on roads leading to the fair and at the fairgrounds every year since 2003. These are some of the thousands of animals who were helped during this year's festival: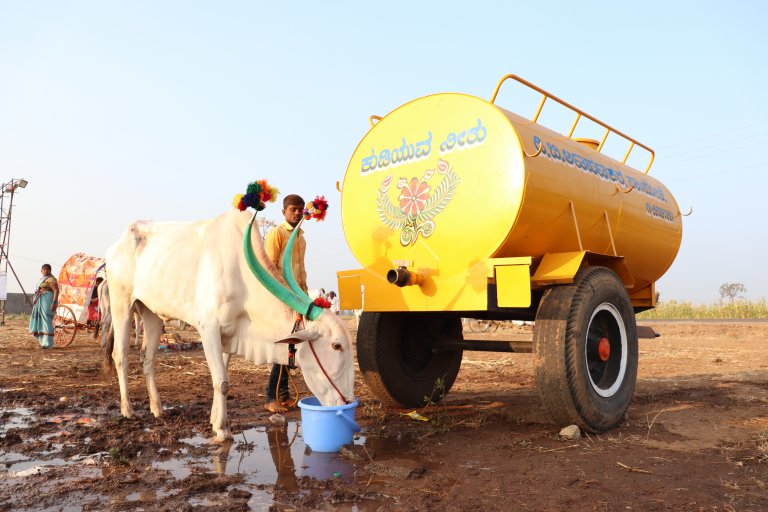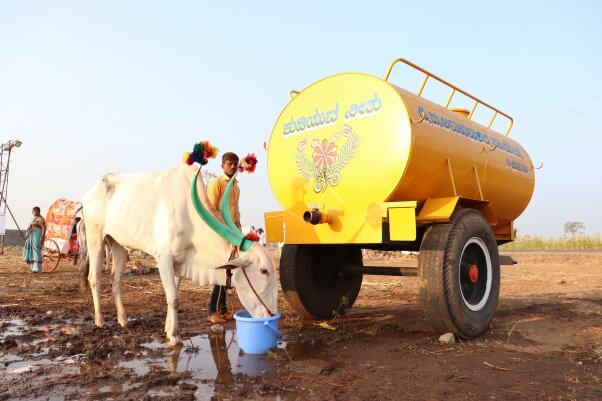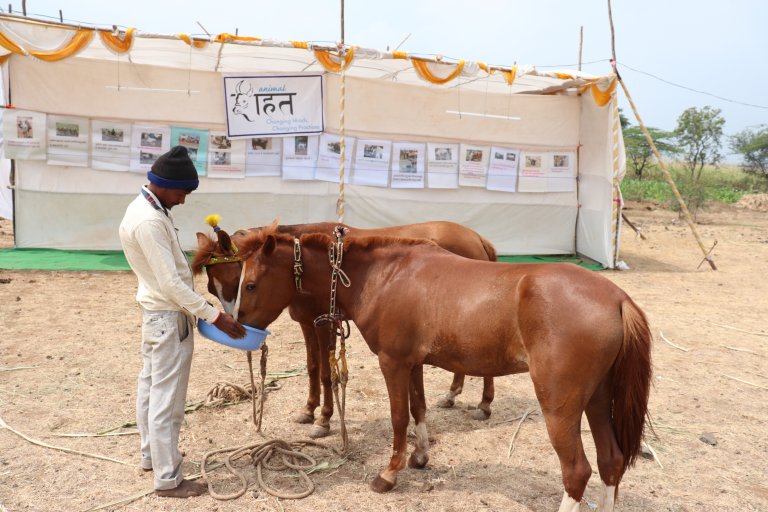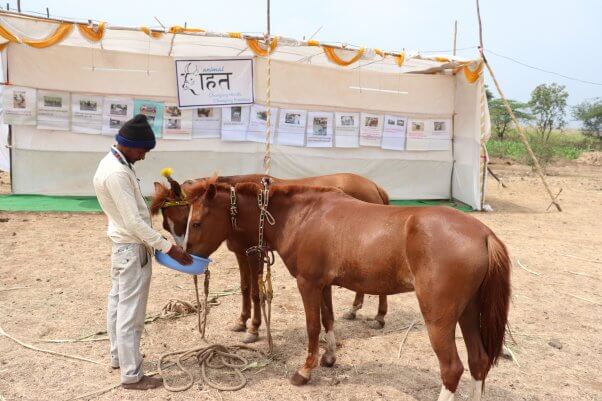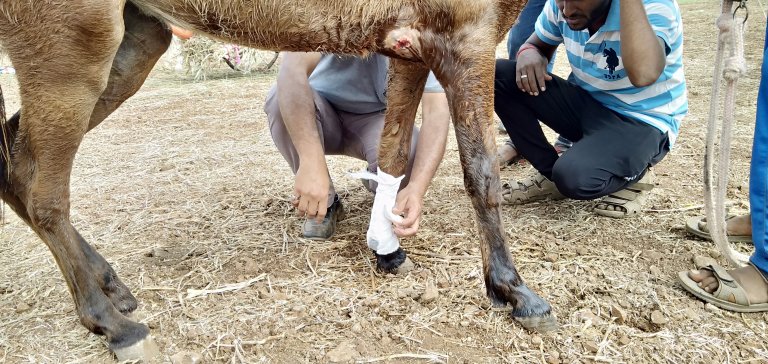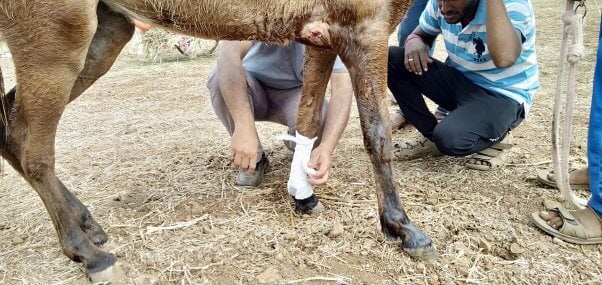 Fairgoers are jubilant, but there's a dark side to the fair: Abuse runs rampant. Until Animal Rahat started intervening, no one stopped animal owners from using cruel and illegal devices such as whips, pointed sticks, spiked bits, and yoke spikes.
But now the animals have someone on their side!
This is a small sampling of the hundreds of torture devices that the Animal Rahat team was able to confiscate at this year's fair: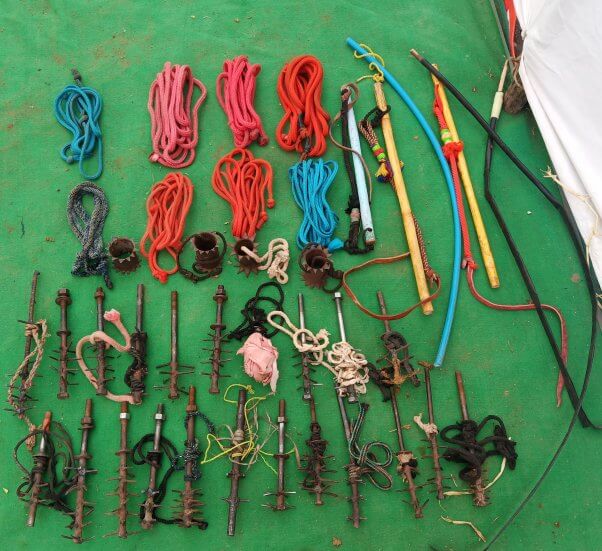 Even without the jab of a sharp stick or the crack of a whip, hauling a cart to the fair is hard work. The already heavy carts that bullocks and ponies are forced to pull are overloaded, piled high with supplies and cookware—and all that is before the family climbs aboard. For some animals, the journey takes days and covers over 100 miles each way, much of it along rutted dirt or clay roads that become treacherously slippery if it rains.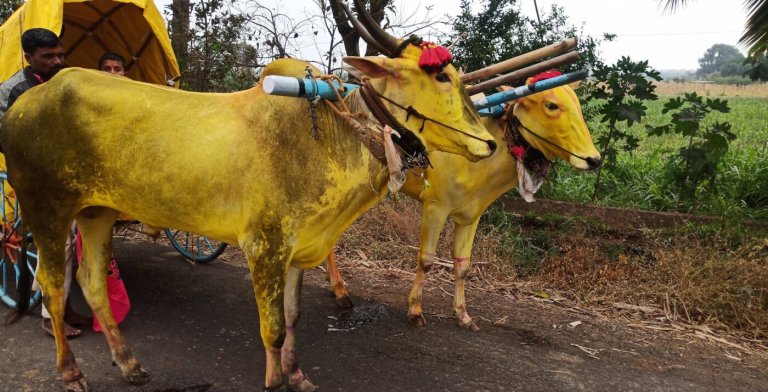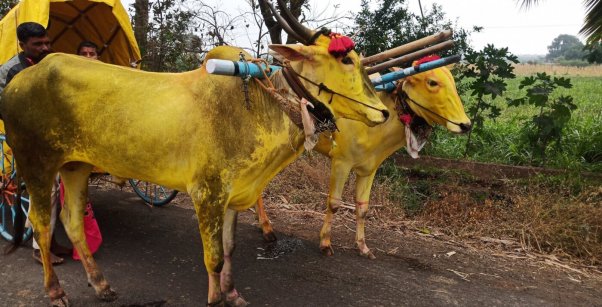 Other Ways Animal Rahat Helps During the Chinchali Fair
Torture devices aren't the only cruelty that Animal Rahat challenges. Yoking ponies and bullocks together is common, but it's very painful and dangerous for the ponies. Because bullocks are larger, the weight of the cart and yoke falls disproportionately on the ponies' shoulders, which aren't meant to bear such a heavy burden. When Animal Rahat team members see this happening, they step in to tell the animals' owners why this practice is harmful and insist that they unyoke the animals on the spot. The pony below was injured before Animal Rahat intervened. The group treated his injuries immediately.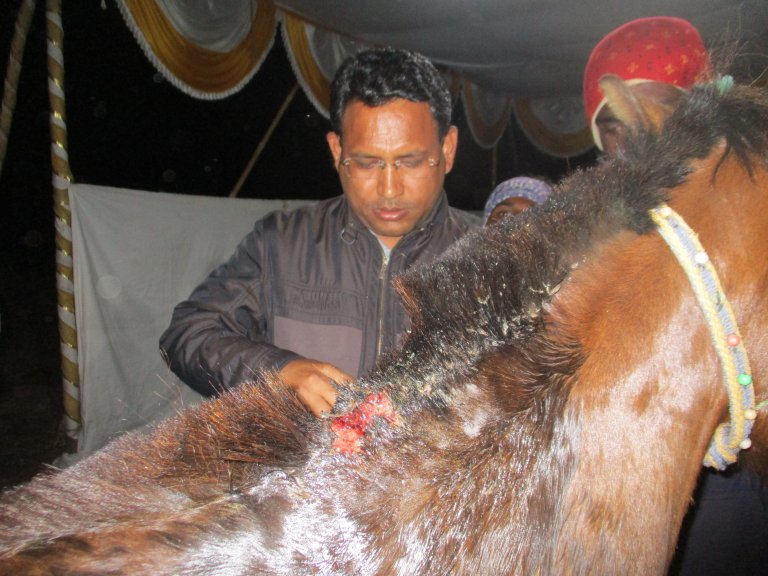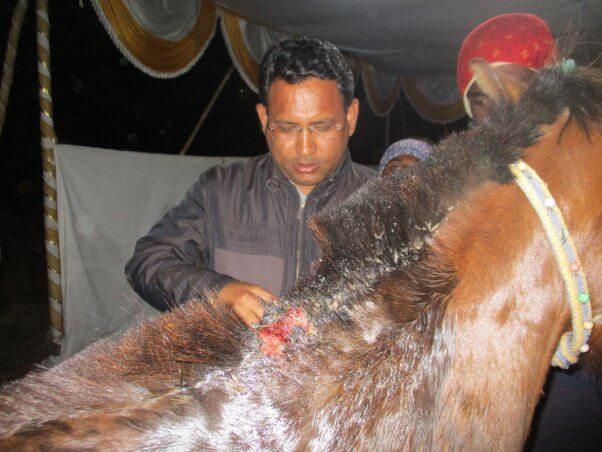 In order to provide thousands of hungry animals with something to eat during the days-long event, the team brings along a special food concentrate. Made from groundnut cake and wheat bran, this lightweight mixture is easy to transport. It's combined with fresh water on site to create healthy and hearty meals that satisfy ponies and bullocks alike.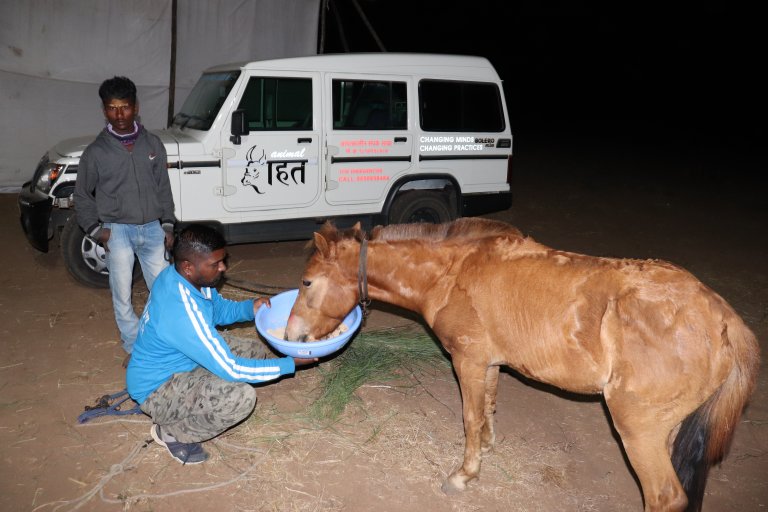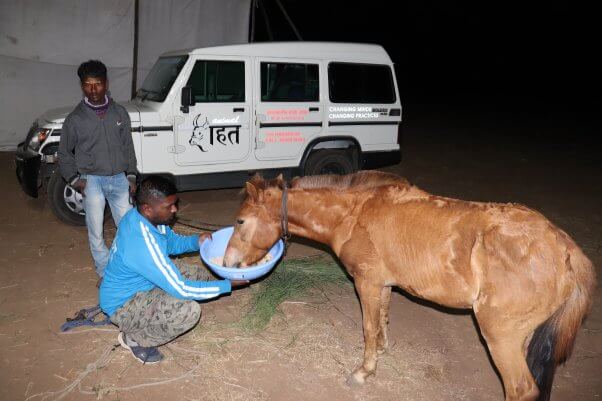 And importantly, thanks to Animal Rahat's year-round community outreach and bus subsidies—which help people travel to the fair without relying on animals—this year, more than 3,000 bullocks were spared having to make the journey to the fair in the first place.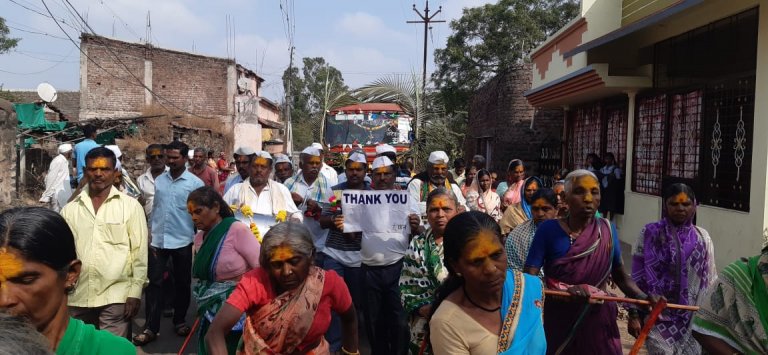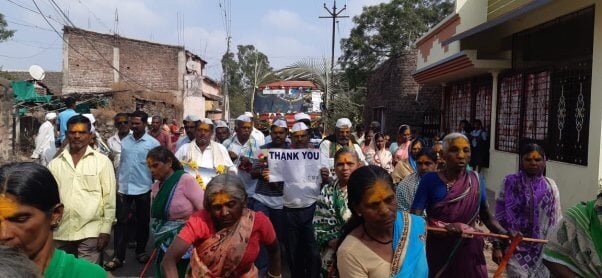 Take Action for Animals
Bullocks, ponies, and all animals are unique, feeling individuals—not equipment. It's speciesist to believe that disingenuously named "working" animals are any less sensitive and intelligent than the dogs and cats with whom we lovingly share our lives.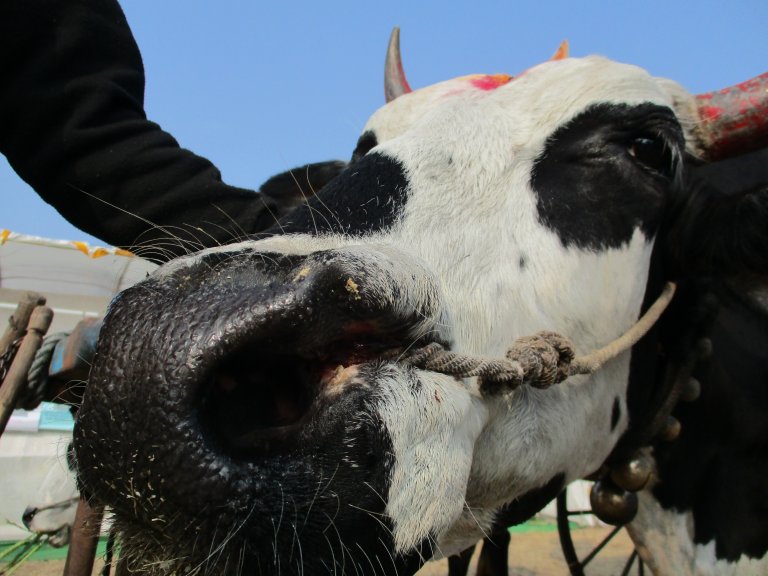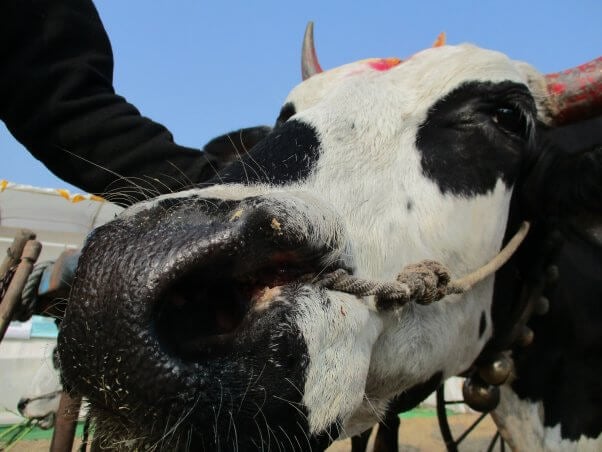 Each year, PETA raises funds to support Animal Rahat's life-changing work during the Chinchali Fair. In 2020, this support enabled the team to provide more than 3,800 bullocks and 450 ponies with shady respite from the harsh sun and with fresh water, a healthy meal, and emergency veterinary care.
You can power this work, which is helping thousands of animals during the fair and tens of thousands of other animals in need each year, with a gift to PETA's projects supporting Animal Rahat.