Check out PETA's complete list of companies that have banned angora
One look is all it takes. As soon as clothing companies see for themselves the video from PETA Asia's investigation of angora farms in China, which shows workers as they violently rip the fur out of rabbits' bodies while the animals scream and struggle to escape, most retailers want no part of it.
That's why Anthropologie, Perry Ellis, Zappos, PacSun, Stage Stores, rue21, and Ann Inc., which owns Ann Taylor and Loft, have all agreed never to sell angora wool again.
They join a long list of compassionate companies, including Calvin Klein, H&M, Tommy Hilfiger, Topshop, Mango, Express, Forever 21, Eddie Bauer, and Limited Brands, in banning angora from their clothing lines, saving countless rabbits the horror of having their fur ripped out—rabbits like this little gal, Ozone, who was rescued by a PETA member: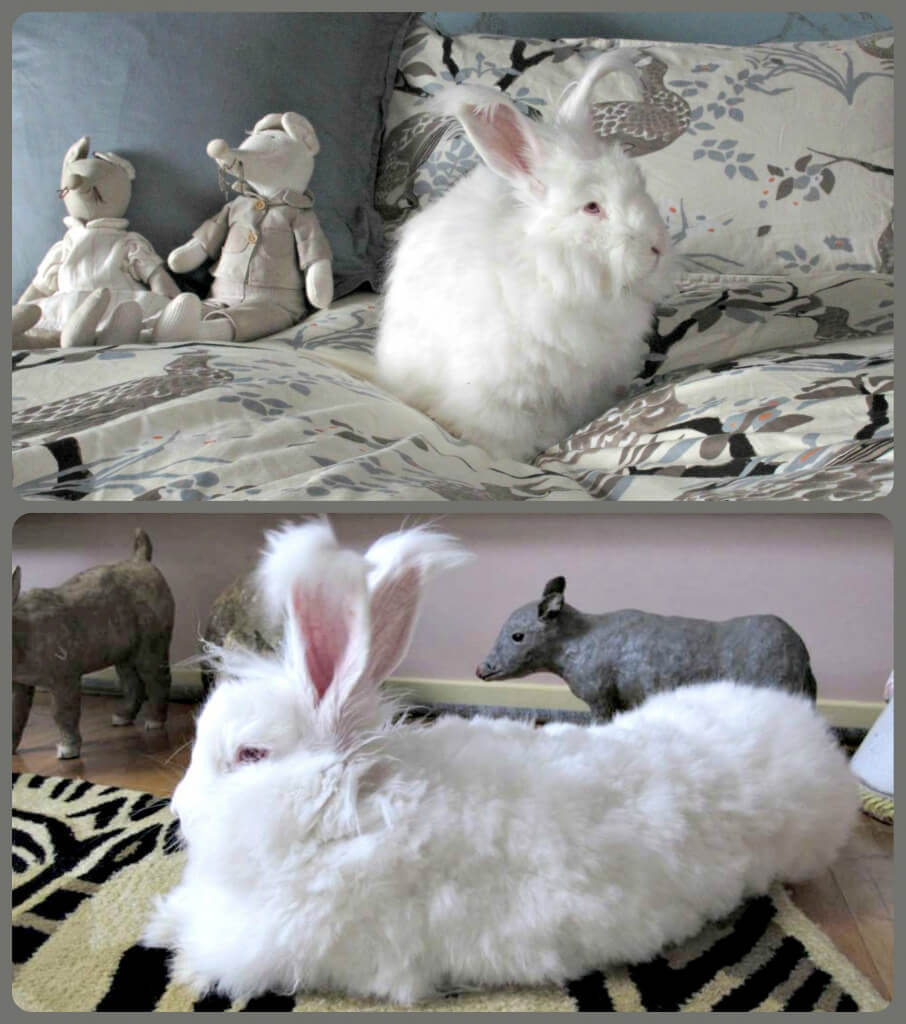 A gentle and affectionate girl, Ozone loves to snuggle up with her guardian in bed and will quickly come bounding when someone softly clucks for her. She relishes her daily brushing, proof of how sensitive her skin is under her coat. Ozone's guardian says it's quite simple to trim the rabbit's fur with scissors when she needs it. She can't imagine how anyone could look at such a sweet, docile animal and abuse her by yanking out her long, soft fur by the fistful.
If you can't fathom it either, please sign PETA's pledge to leave angora wool where it belongs: on rabbits' bodies.