According to a statement on its website, athletic behemoth Adidas has sworn off the skins of exotic animals—including crocodiles, snakes, sharks, and fish—joining compassionate companies such as Nike and Cole Haan, H&M, Overstock.com, and Victoria's Secret that rock the mock croc. Adidas also refuses to use fur or wool from sheep who were mulesed in any of its shoes or clothing.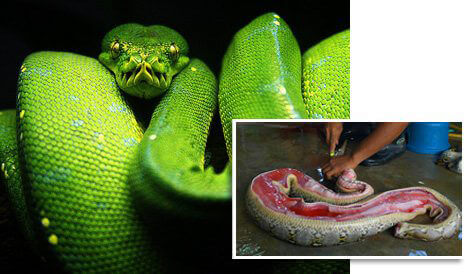 Like many animals used for their skin, snakes are often skinned alive, sometimes after being nailed to a tree.

We applaud Adidas for making great strides for so many animals, and look forward to the day when all its footwear is faux.
Written by Michelle Sherrow