Canada's most wanted man, Luka Rocco Magnotta, has been captured after allegedly posting a gruesome snuff video of the murder and dismemberment of an acquaintance, Lin Jun, online and mailing some of the victim's body parts to government offices. It turns out that this probably isn't the self-described porn star's first videotaped killing.
Serial Kitten Killer
Animal protectionists have been tracking Magnotta for more than two years, ever since a video titled "1 boy 2 kittens" was posted online in 2010. The video showed a man who is believed to be Magnotta placing two kittens inside a bag and suffocating them by vacuuming out the air. One year later, a second video surfaced in which the same man allowed a kitten to be attacked and eaten by a python. Days later, a third video appeared in which a cat was duct-taped to a broomstick and drowned in a bathtub filled with water.
"He might end up killing human beings one day," read an eerily prophetic post on the animal protection group Animal Beta Project's (ABP) Facebook page in 2011. "He might just not stop with animals."
Activists Step In
After the second video surfaced, PETA U.K. offered a reward for information leading to the perpetrator's arrest, and PETA U.S., together with ABP, documented Magnotta's online profiles, blogs, websites, known associates, relatives, and whereabouts. PETA and ABP passed the information along to the Ontario SPCA and the Toronto Police Service, which unsuccessfully sought warrants for Magnotta's arrest.
When Magnotta made the news earlier this week, PETA got in touch with the Montréal police and provided it with the information on the kitten-killing videos, in hopes of reviving the cruelty-to-animals charges and bolstering the police's case against Magnotta. A member of the Montréal police department's cyber team will be analyzing the information.
If Magnotta is indeed responsible for these heinous crimes, could he have been prevented from graduating to murder if he'd been caught and punished after killing kittens? We may never know, but this tragedy is a prime example of why it is vital always to take acts of violence against animals seriously and to prosecute the offenders vigorously. If you ever witness cruelty, even by children, please report it to the authorities immediately. You will be protecting the community as a whole, as well as animals.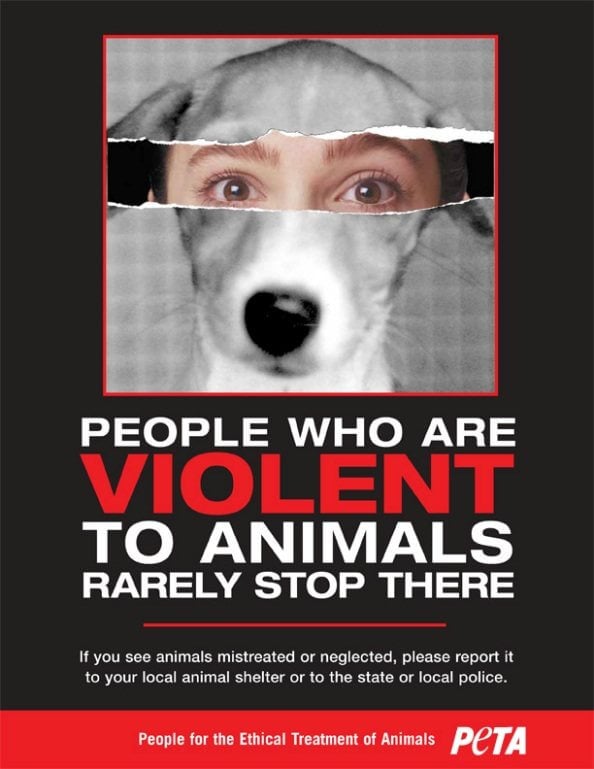 © Hands & Faces/Digital Vision/Getty Images