Sergeant is an absolutely gorgeous German shepherd. He's young, healthy, and smart as a whip. But even with all that going for him, he was kept chained up like an old bicycle in a rural North Carolina town, where he spent the first year and a half of his life.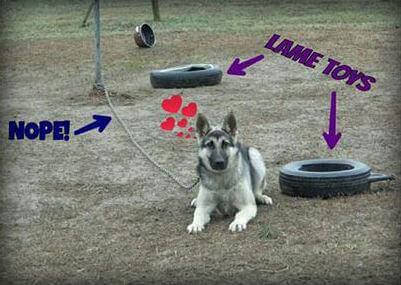 Sergeant's owner is scheduled to have shoulder surgery in the near future and realized that the energetic young dog was more than she could handle, so she called PETA for help. We gladly agreed to take Sergeant in and find him the perfect new home with someone who'd appreciate his many excellent qualities.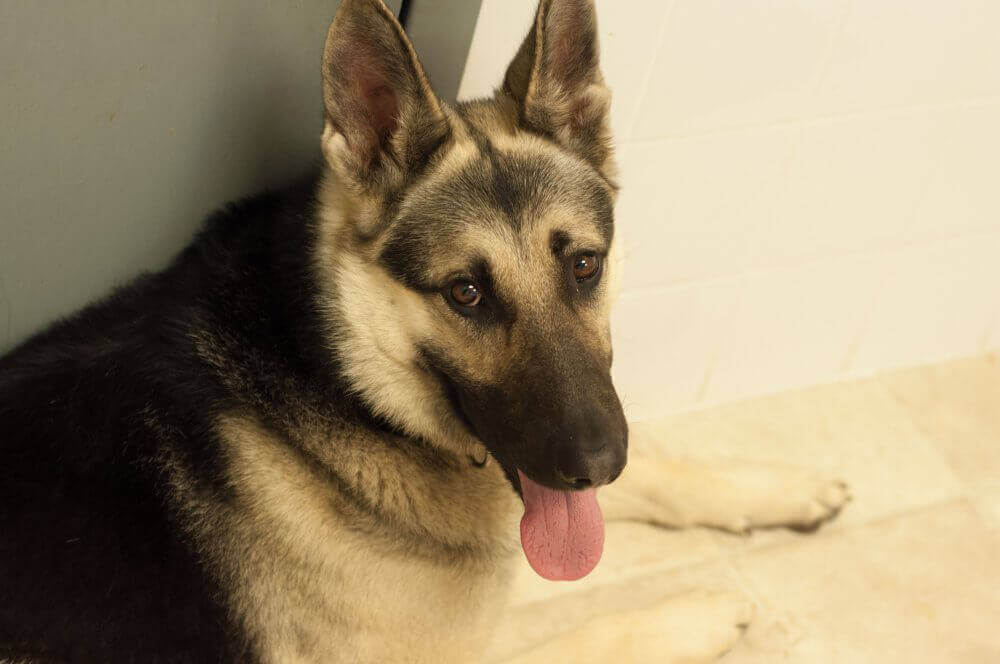 After spending his entire life outdoors with little human interaction, Sergeant was understandably a little nervous when PETA's fieldworker arrived to pick him up. Who was this person? Where was she taking him? He had never been allowed to venture further than the end of his chain, and his owner had rarely gone anywhere near him, much less played with him or taken him out for a walk.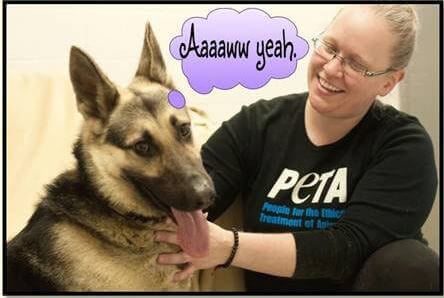 Once Sergeant got to PETA's headquarters at the Sam Simon Center, he realized that he had arrived at the canine equivalent of the officers' quarters. PETA staffers treated him like a hero returning from a war, showering him with delicious food, back scratches, toys, and high-fives. Sergeant's personality blossomed—now, his favorite hobbies include running around the PETA dog park, meeting other dogs, being roundly admired, and distracting people with his good looks and inquisitive gaze. Sergeant may not be an officer, but he is a gentleman—friendly, polite, and eager to please.
Would you like to enlist this brash young recruit as your new wingman? Sergeant gets along well with other dogs, has experience with older children, and has been neutered and microchipped. If you live on the East Coast and are interested in adopting Sergeant, e-mail [email protected]. Let's put this dog at ease, soldiers.