Texas A&M University (TAMU) now knows that it can't hold any public events without animal rights protesters charging in.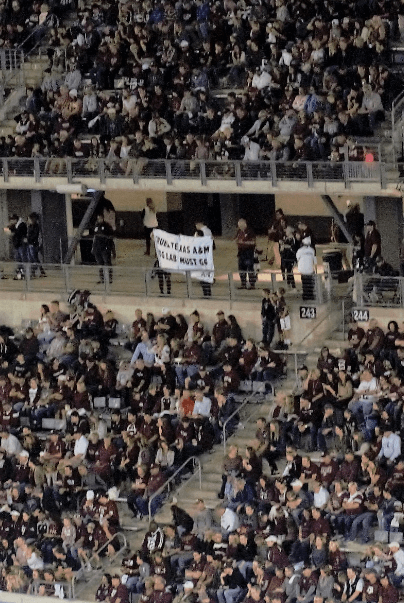 During the university's final home football game of the season, local activists unfurled an 8-foot-long banner that read, "Cruel Texas A&M Dog Lab Must Go," to protest the school's muscular dystrophy (MD) experiments on golden retrievers and other dogs.
After the banner was dropped from one of the concession levels, security guards grabbed it and dragged the activists with it, eventually kicking them out of the arena.
The protest is just the latest example of how we've been keeping up the pressure on TAMU to close down Joe Kornegay's laboratory, in which dogs are bred to have a crippling form of canine MD and then subjected to painful experiments.
Recently, TAMU gridiron alumnus and Miami Dolphins quarterback Ryan Tannehill sent a letter to his alma mater urging the school to end these cruel experiments, which, after 35 years, have failed to produce a cure for MD or a treatment to reduce its symptoms in humans.
Join Ryan, Bill Maher, and thousands of others who've told TAMU: This lab must go.
It makes no sense to dote on some animals as "companions" while condemning others to be treated as tools in a lab—they're all individuals who deserve to be treated with respect.
Please urge the university to close this laboratory, stop breeding MD-afflicted animals, and release all the dogs for adoption into good homes.