You've seen it in sci-fi movies—aliens abducting humans and using them in experiments. But imagine if you were the one on the table, helpless, unable to control what was happening to you, and unable to communicate or fight back as you were poked and prodded for "research." Pretty terrifying, right?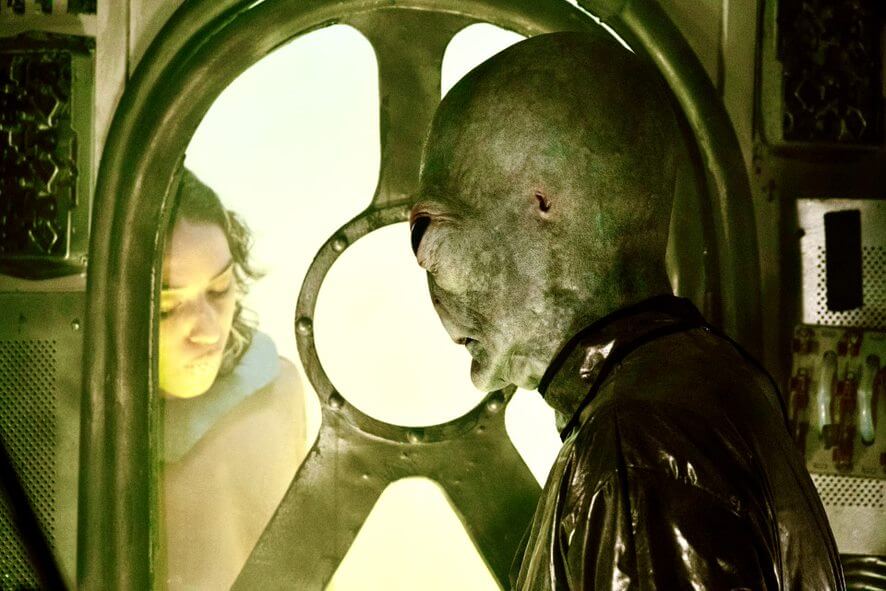 Well, that's exactly how animals must feel when they're used in cruel, needless experiments in laboratories. For them, the nightmare is real.
That's why we've brought this horror to life with Abduction, a unique virtual reality experience that has landed on college campuses that house laboratories where animals are imprisoned and tormented, and now it's ready to invade your home.
In this eerily realistic journey, you put on a virtual reality headset and seemingly find yourself stranded in the desert with friends, abducted by aliens, taken aboard a spaceship, and subjected to laboratory horrors: You watch as your friends endure experiments inspired by real tests conducted on animals, knowing that you'll be next.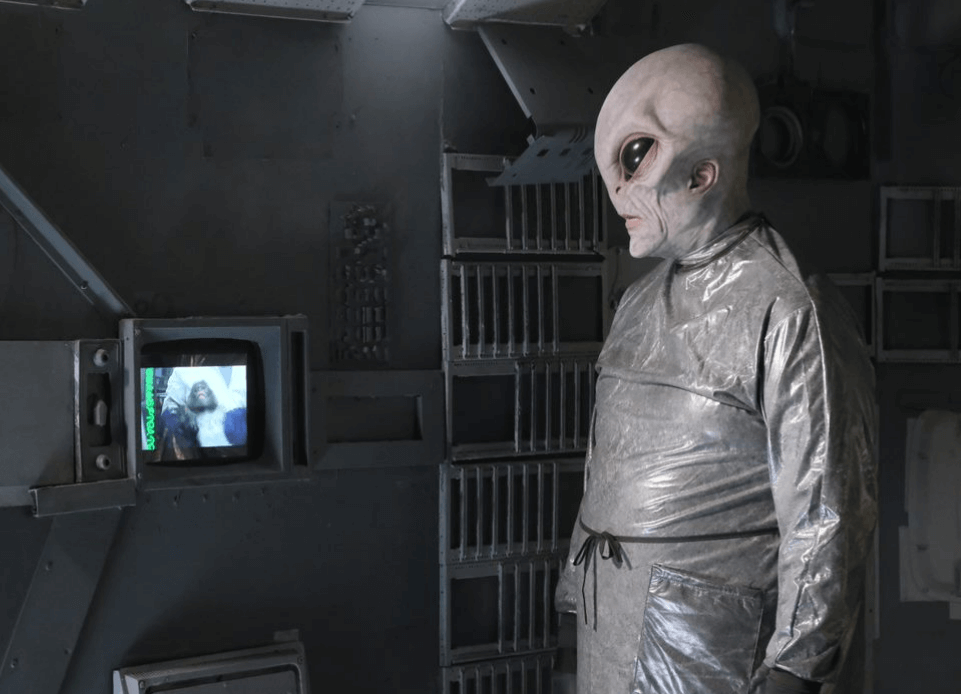 Abduction, which was filmed in VR180 with assistance from the virtual reality creation studio Prosper XR, has already visited several college campuses, including the following:
George Washington University, where experimenters drilled holes in the skulls of baby mice in order to inject tumor-causing cells into their brains
Massachusetts Institute of Technology, where negligence toward rhesus macaque monkeys included leaving one of them restrained in a chair for 18 hours
Texas A&M University, which released nine healthy golden retrievers in 2022 following a PETA campaign to end cruel and vile experiments in which dogs were bred to have muscular dystrophy, a cripplingly painful disease
And now Abduction has invaded the Meta Quest Store! Experience the horror for free using an Oculus headset. The state-of-the-art experience that has been traveling to college campuses and which impressed crowds at the South by Southwest festival is now available to download, so you can immerse yourself in a hyper-realistic alien abduction experience and hold screenings for your friends.
Studies show that 90% of all basic research, most of which involves animals, fails to lead to treatments for humans, which is why PETA is pushing universities and drug testing companies to pivot to superior, human-relevant research methods.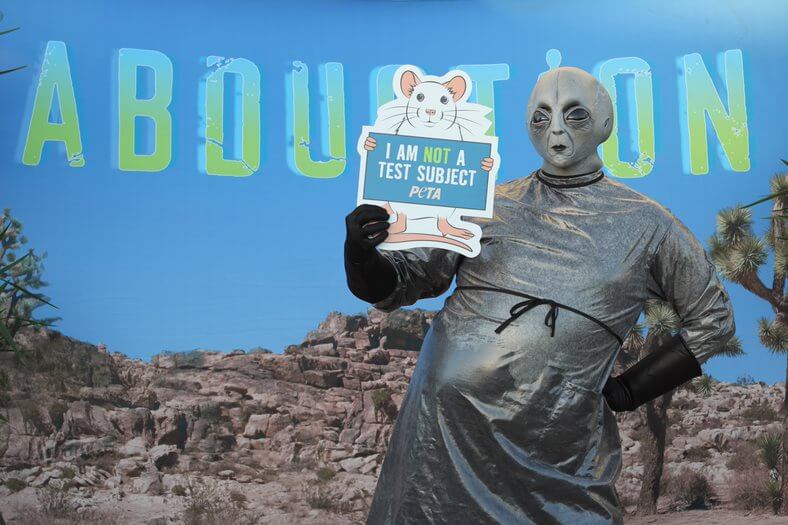 Check Out Abduction and Help PETA Free Our Fellow Animals From Labs
Find out more about Abduction, and request that it visit your school's campus. If you want to help PETA end the imprisonment of animals in laboratories, support our Research Modernization Deal, a roadmap to replace experiments on animals with modern, human-relevant research.