At 7:20 a.m. on Wednesday, April 24, surveillance footage captured an unidentified woman opening her car door and abandoning a cat locked inside a carrier outside the Sam Simon Center, PETA's headquarters in Norfolk, Virginia.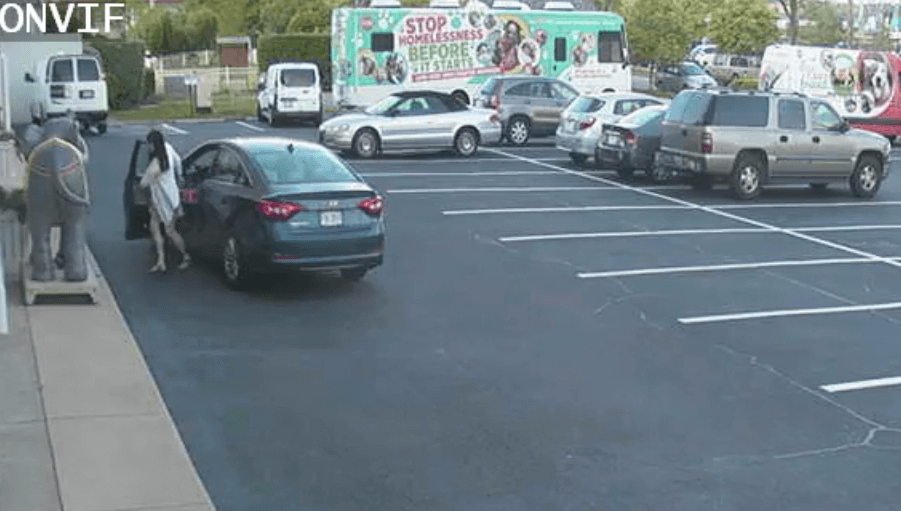 It's not known if the person is the owner of the cat or took him from someone, with or without their permission. All we know is that the doorbell was not rung, no call was made, and no note was left. The handsome cat is a neutered adult male and is microchipped. Apparently, he was adopted two years ago from an area shelter, but the address listed for his owner is vacant.
Virginia law requires a 10-day hold in cases in which no rightful owner signs an animal surrender statement, so the cat is now sitting in limbo at the Norfolk Animal Care Center (NACC), ineligible for adoption, for the next 10 days—unless the person who abandoned him comes forward. The City of Norfolk asks former owners to provide veterinary records and complete a personality profile so that surrendered animals can be matched with the perfect adoptive family.
PETA is asking that anyone with information about this cat's owner come forward so that NACC can be given legal permission to begin the search for a loving home.
As seen in the video, the cat was dropped off by a Caucasian woman with long, brown hair who was driving a blue Hyundai Sonata. The sooner we learn this cat's history, the sooner a loving new home can be found for him.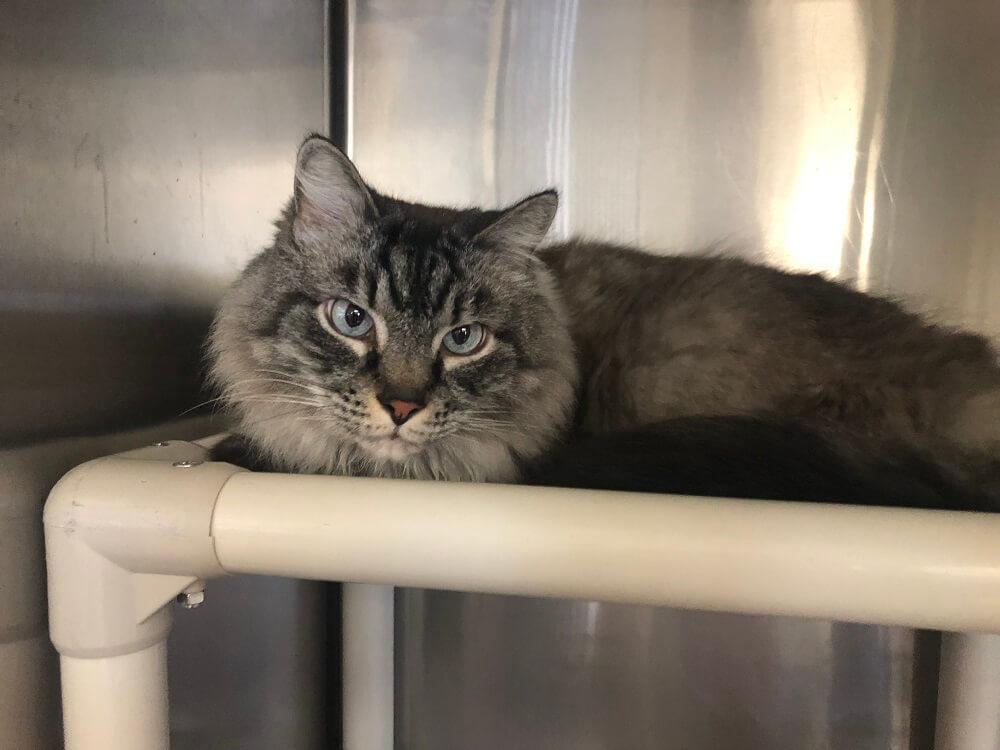 While animal abandonment is illegal, dropping a cat off on PETA's doorstep beats some of the more frightening alternatives. PETA is hoping this information spreads. It's the best way of quickly finding an adoptive home for this sweet cat.
If you have any information about the woman in the video or this cat, please contact PETA today.