2015 was a record-setting year for PETA's low- and no-cost mobile spay/neuter clinics. They sterilized a whopping 11,929 animals, including 6,765 cats (409 of them were feral) and 5,159 dogs (1,045 of them were pit bulls). Meet just a few of our happy clients: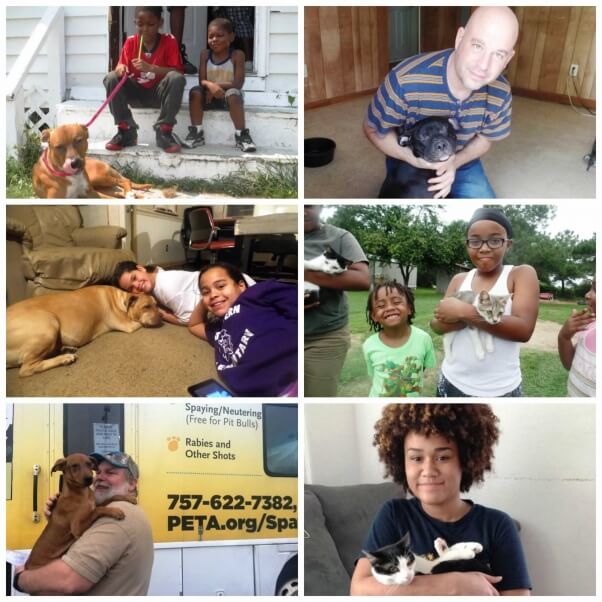 We also transported more than 807 animals to and from our clinics for free, as their guardians had no transportation.
PETA has helped thousands of guardians keep their animal companions by offering them information about animal-friendly housing, assistance with companion-animal care, and other tips.
And we added a fourth mobile spay/neuter clinic to our Mobile Clinics Division so that we could help even more animals and their families. By spaying and neutering thousands of animals each year, PETA prevents millions of animals from being born into communities already bursting at the seams with unwanted ones.
Since the beginning of the program in 2001, PETA's mobile clinics have spayed and neutered more than 122,000 dogs, cats, and rabbits.
Using national estimates, that means that PETA has prevented the births of some 1,506,652 puppies and kittens who would have added to—and suffered from—the homeless-animal problem.
What You Can Do
Please support PETA's spay/neuter clinics, which operate at a loss, so that we can continue providing animals in need with vital care.