Know anyone who ate hot dogs, beef frankfurters, or sausage during the past couple of weeks? They may have also been ingesting bones.
The U.S. Department of Agriculture (USDA) announced that Marathon Enterprises, Inc., is recalling nearly 7.2 million pounds of sausages and pork and beef hot dogs produced between March 17 and July 4 that may contain bone fragments. The agency found the problem after receiving complaints from consumers. You can see the complete list of recalled items here.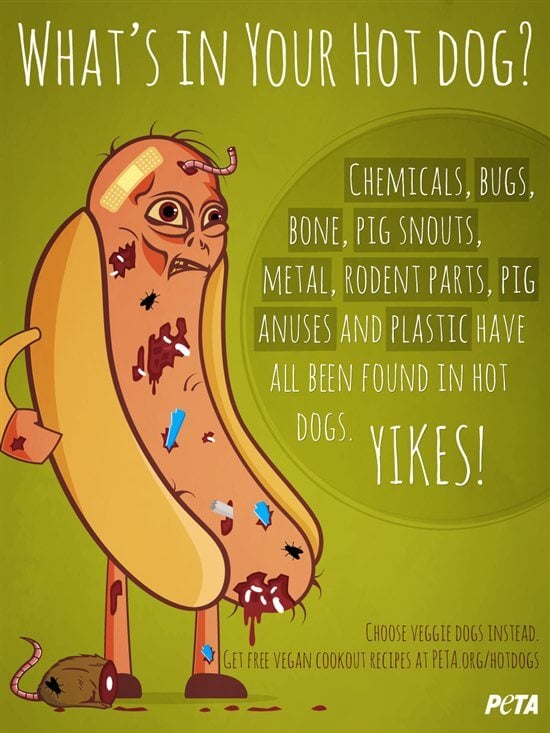 The recall is classified by the USDA as Class 1, or "a health hazard situation where there is a reasonable probability that the use of the product will cause serious, adverse health consequences or death." The recalled items already caused hundreds of thousands of deaths—the pigs and cows who were killed for them.
When people knowingly eat dead animal body parts, they shouldn't be shocked to find … dead animal body parts. For dead body part–free meal suggestions, check out "How to Go Vegan."