He's been called "the star attraction." Six-year-old Blaise Kliebert reportedly wrestles alligators and crocodiles on his family's reptile farm in Hammond, Louisiana. He's reportedly been bitten by both.
A visitor to Harvey Kliebert's Turtle & Alligator Farm & Tours, which reportedly holds 2,500 alligators in captivity, contacted PETA after hearing that the small boy "wrangles" alligators and crocodiles. The visitor also informed us that many of the animals were being held in crowded, murky pools and had been denied water and shelter and that some animals seemed to be injured. There also appeared to be a number of safety issues at the roadside zoo. PETA quickly filed complaints with federal, state, and local authorities asking for investigations into the decrepit facility and how it is potentially endangering children, its employees, and the animals.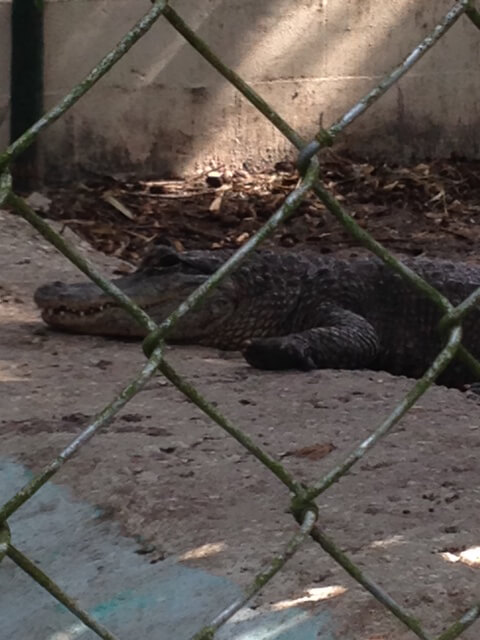 We're urging the Occupational Safety and Health Administration to investigate reports of the many risks that the zoo employees are exposed to, including dealing with frequent animal escapes because of inadequate and broken fencing around enclosures containing dangerous animals. Employees are also reportedly in direct contact with crocodiles and alligators on a regular basis. We're also asking Louisiana wildlife officials to investigate reports of neglect and cruelty.
It certainly seems that the roadside zoo is endangering everyone there―whether on two legs or four.