Manhattan Beach's Love & Salt featured a whole pig's head on its menu—that is, until Los Angeles for Animals, a group of local activists, protested outside the restaurant in May. Following the protest, the dish was removed.
Whole heads, SCOTCH & LAMB BROTH cocktails, more extreme eats @loveandsaltla, @PistolaLA, more http://t.co/DpXIGex5dY pic.twitter.com/9sR5gKEJ5V

— Zagat LA (@ZagatLA) January 21, 2015
But while the menu item is undeniably revolting, eating any part of a pig or any other animal—whether the head, belly, ribs, legs, or butt—is just as disgusting. Find out why.
1. Pigs are intelligent, sentient friends—not food.
Like the beloved characters in Charlotte's Web and Babe, real pigs are intelligent and sensitive, and each has a unique personality. But those raised for food in real life are treated far more cruelly than their fictional counterparts in these tales.
2. Eating pork can cause health problems.
Pork products are known carriers of food-borne pathogens, including E. coli, trichinella, listeria, salmonella, and pork tapeworms. One study of 256 pork samples taken from 36 different grocery stores found that up to 63 percent of the samples were contaminated with Staphylococcus aureus bacteria.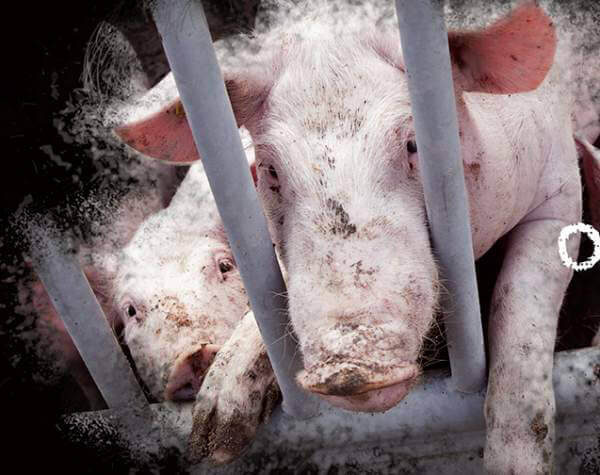 3. Pigs have nipples, just like you.
A woman in Burlington, Wisconsin, found what she believed to be a nipple still attached to her strip of bacon. She posted a photo of the alleged nipple on Facebook with the caption "I was going to make blt's for dinner until I realized my bacon still had a nipple on it." Because animal flesh is often processed, cut into strips, ground up, or formed into nuggets, patties, and other non-animal shapes, it's easy to forget that we're eating the decaying body parts of another being who was once alive.
It's time to ask yourself why that nipple bacon grossed you out so much…https://t.co/j4SFKFa8ar

— PETA (@peta) August 23, 2016
4. Your bacon comes with a side of environmental hazards.
Each factory-farmed pig produces about 9 pounds of manure per day. As a result, many tons of waste end up in giant pits, polluting the air and groundwater. According to the Environmental Protection Agency, agricultural runoff is the number one source of pollution in our waterways.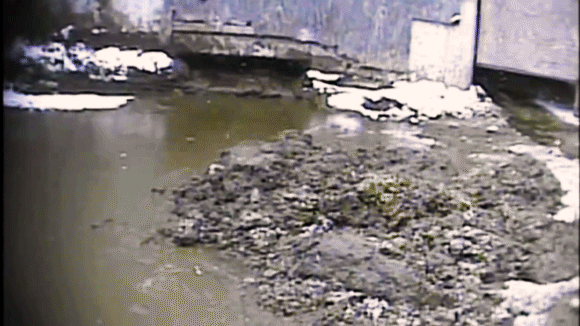 5. Rape—enough said.
Sows (mother pigs) spend most of their miserable lives in gestation and farrowing crates so small that they can't even turn around. They're forcibly impregnated again and again until their bodies give out, and then they're sent to slaughter.
No mother should have to go through any of this. pic.twitter.com/DjbWQcFTX3

— PETA (@peta) November 2, 2016
Ditch the bacon and get fakin'.
The best way to help put an end to this cruelty is to switch to vegan foods. Click the button below to order your free vegan starter kit, which contains great tips and free recipes to help you make the transition to animal-friendly eating.