Thanks for all your wonderful comments on 10% Wool's very first "Tag and Release" comic! The winning caption was written by Misty. Congratulations!
Don't forget to keep an eye out for future "Tag and Release" comics and more chances to win.
"I think Fluffy misunderstood when we said we were switching her to a more 'humane' diet."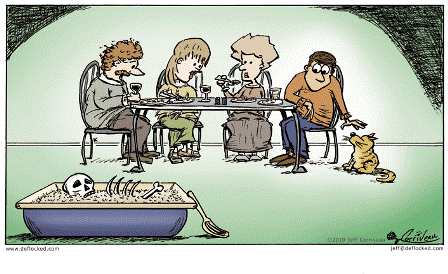 To check out the archives of past strips, click here.