Going vegan is one of the greatest things you can do to save animals, protect the environment, advance workers' rights, and slash the risk of suffering from many potentially fatal health problems. With so many reasons to go vegan, you should be telling everyone to join you! It's easy with "Free Vegan Starter Kit" QR code stickers. PETA's vegan starter kit is a one-stop guide with advice, delicious recipes, nutrition information, and shopping tips that can help anyone go vegan.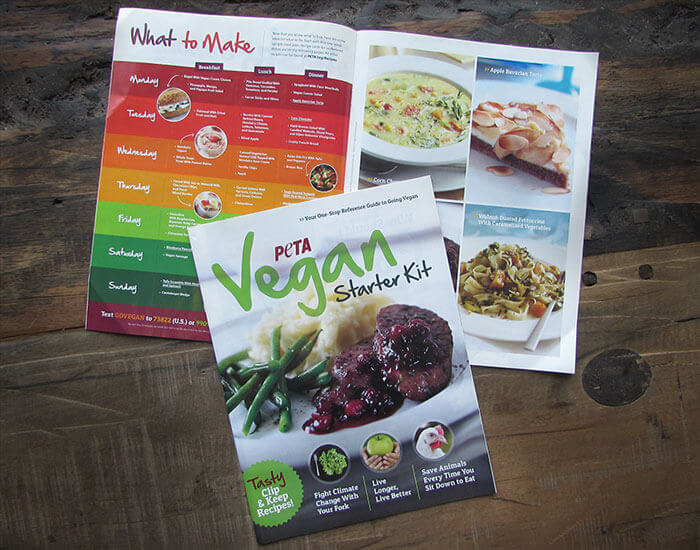 Stick vegan starter kit QR code stickers on outgoing mail, bulletin boards, neighborhood libraries, restaurant receipts, water bottles, or wherever they'll capture someone's attention so they'll scan the code with their phone. The code will lead them to an online form to order a free vegan starter kit. Enter your information below and we'll send you free QR code stickers that you can use to tell others about the fantastic benefits of going vegan.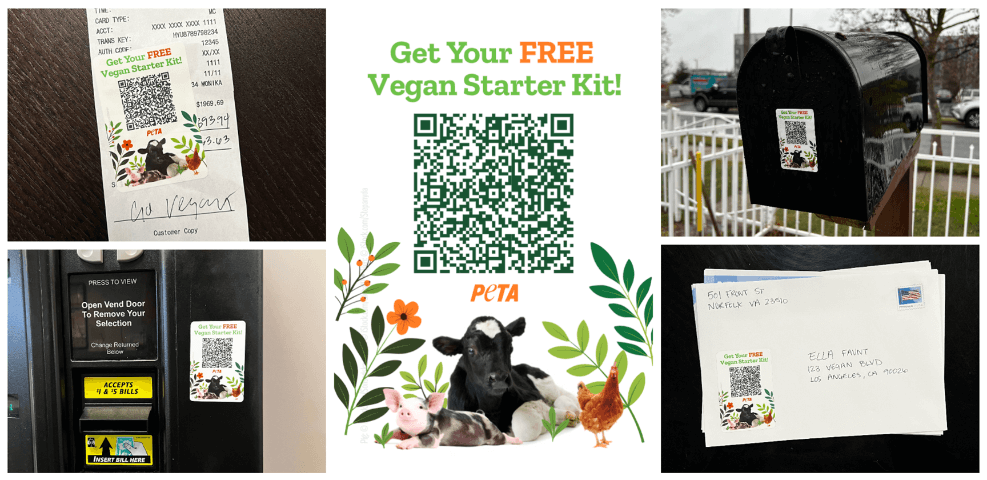 By submitting this form, you're acknowledging that you have read and agree to our privacy policy and agree to receive e-mails from us.
Have questions? E-mail [email protected].  
We can send literature only to addresses in the U.S. and Canada. For resources in your area, please visit one of these international PETA entities: