Drake is often in the news for being a compassionate celebrity, but his clothing company—October's Very Own (OVO)—has missed the mark by partnering with Canada Goose.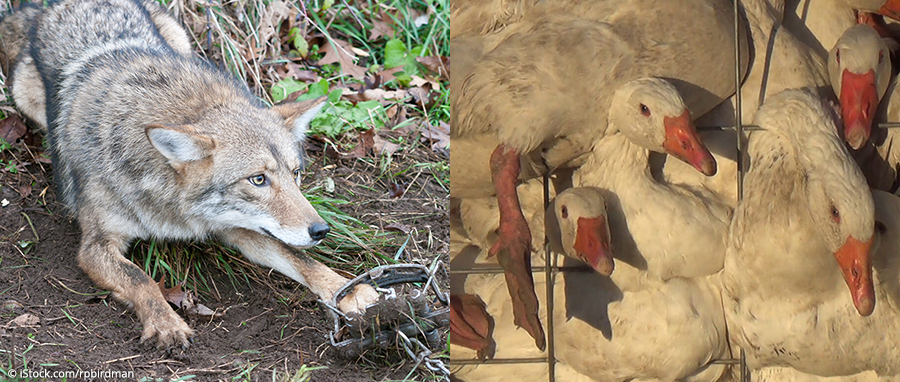 Drake shouldn't continue to ignore the suffering of animals abused and killed for Canada Goose jackets. Tell him to end this cruel partnership now.
Contact Drake on Twitter, and remind him of the horrible ways in which animals die for these jackets.


Rate OVO's app. Let others know that this company is profiting from cruelty to animals.





Contact OVO via its customer service contact webform.  Let its representatives know how Canada Goose jackets are made:

Coyotes are caught in painful steel traps. Often, they are mothers desperate to get back to their starving young, and they may even attempt to chew off their own limbs to escape.
These animals can languish for days until the trappers return.
If animals haven't already succumbed to blood loss, infection, dehydration, or attacks by predators, trappers will shoot, strangle, stomp on, or bludgeon them to death.
It's not just coyotes who are caught in these traps—dogs, cats, birds, and other animals are also crippled or killed by them.