In honor of Teacher Appreciation Month in May, we asked you to tell us about teachers you know who are going above and beyond for animals in their classrooms by nominating them for TeachKind's Teacher Appreciation Contest. We received so many inspiring entries, and we are excited to announce our fantastic winner and runners-up! These teachers are truly making the world a better place for animals, and we're sure that they'll inspire you as much as they did us.
Meet these compassionate TeachKind teachers:
Winner: Samantha Gentrup, West Ashley Middle School, Charleston, South Carolina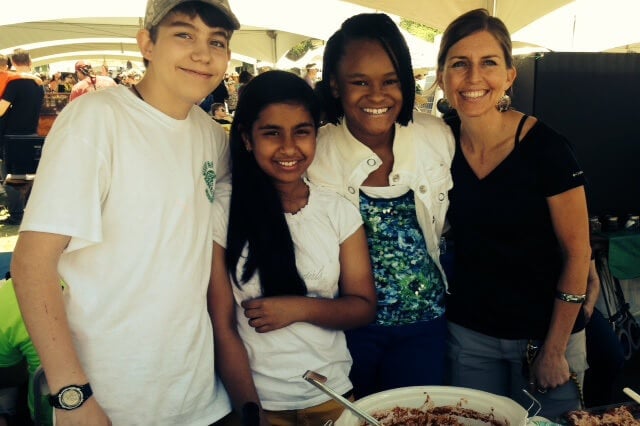 Seventh-grade English teacher Samantha Gentrup is a passionate animal rights activist who truly believes in the power of teaching kindness—and it shows! She's been working with at-risk youth for over 10 years, and every Monday her classes focus on a different social-justice issue—many of which involve animal rights. Projects include reading articles, writing essays, and even writing letters to the editor on topics ranging from factory farming to the importance of spaying and neutering companion animals. Recently, her class even wrote a letter to a nearby school district after finding out that it used a live pig in a pep rally and encouraged it to ditch the use of live animals in the future.
Samantha spends almost every Saturday morning taking her students to volunteer at a local animal shelter. She's also helped to ensure that her school won't be taking field trips to the circus after sharing information with her principal, spearheaded vegan tabling events at the local college campus, and is open with her students about her vegan lifestyle, often eating her meat-free lunches with them.
The school year may be coming to an end, but Sam's work in humane education isn't! In addition to her efforts in the classroom, she's organized a five-day camp this summer that will focus solely on humane education and will include visits to an animal shelter and a farm sanctuary.
Samantha's compassion for students and animals shows in everything that she does. Congratulations, Samantha! Animals are lucky to have you on their side.
Runners-Up
Vivian Liu, The GLOBE Academy, Atlanta, Georgia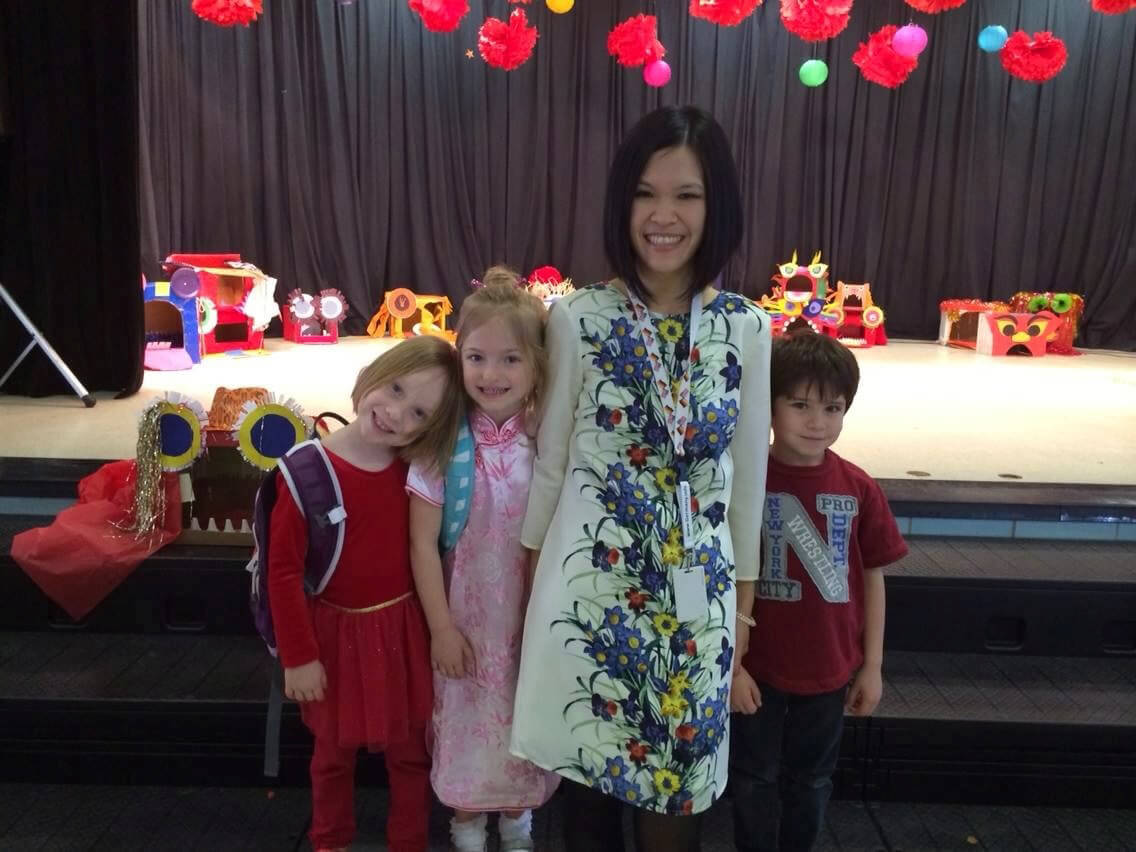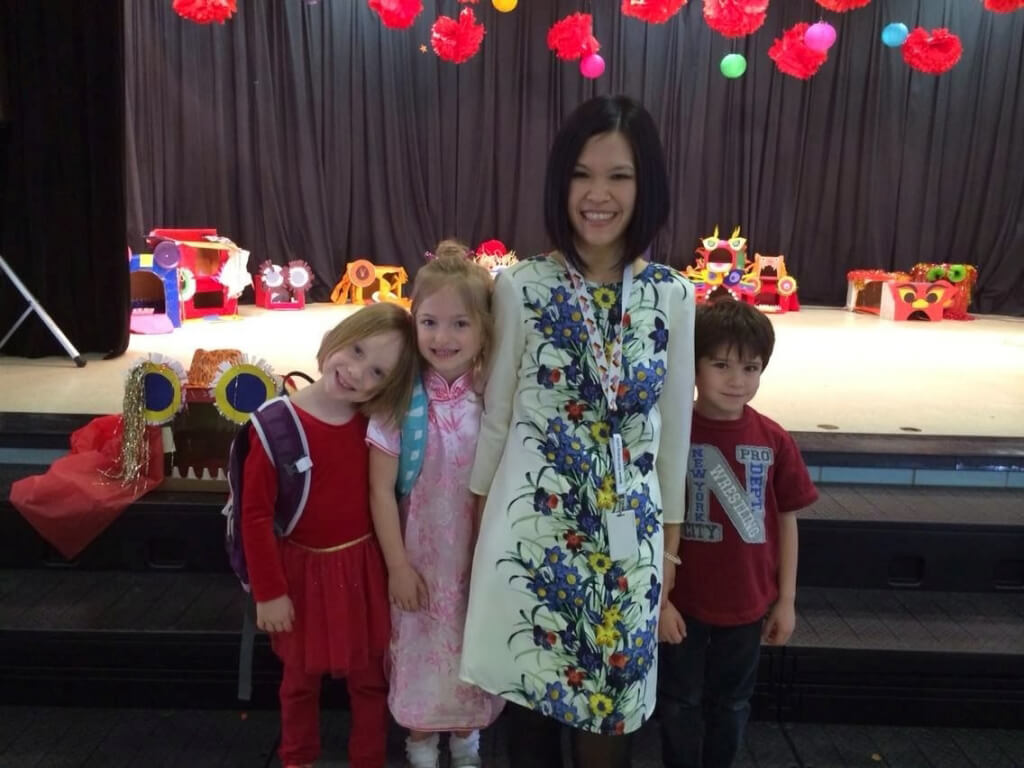 Vivian, a kindergarten Mandarin teacher at a dual-language immersion school, wears her compassion on her sleeve—literally! She can often be found sporting a PETA shirt and is open about her animal-friendly lifestyle with students, parents, and colleagues—many of whom have since adopted more compassionate habits. Vivian teaches kindness to animals in many creative ways, including showing them videos of Esther the Wonder Pig, after which a few students decided to stop eating bacon! She has open conversations with students about why they should avoid places such as circuses, zoos, and marine parks and is happy to explain why she refuses to keep classroom "pets" or patronize pet stores. Keep it up, Vivian!
Jessica Kocin, Westgate Elementary School, Arlington Heights, Illinois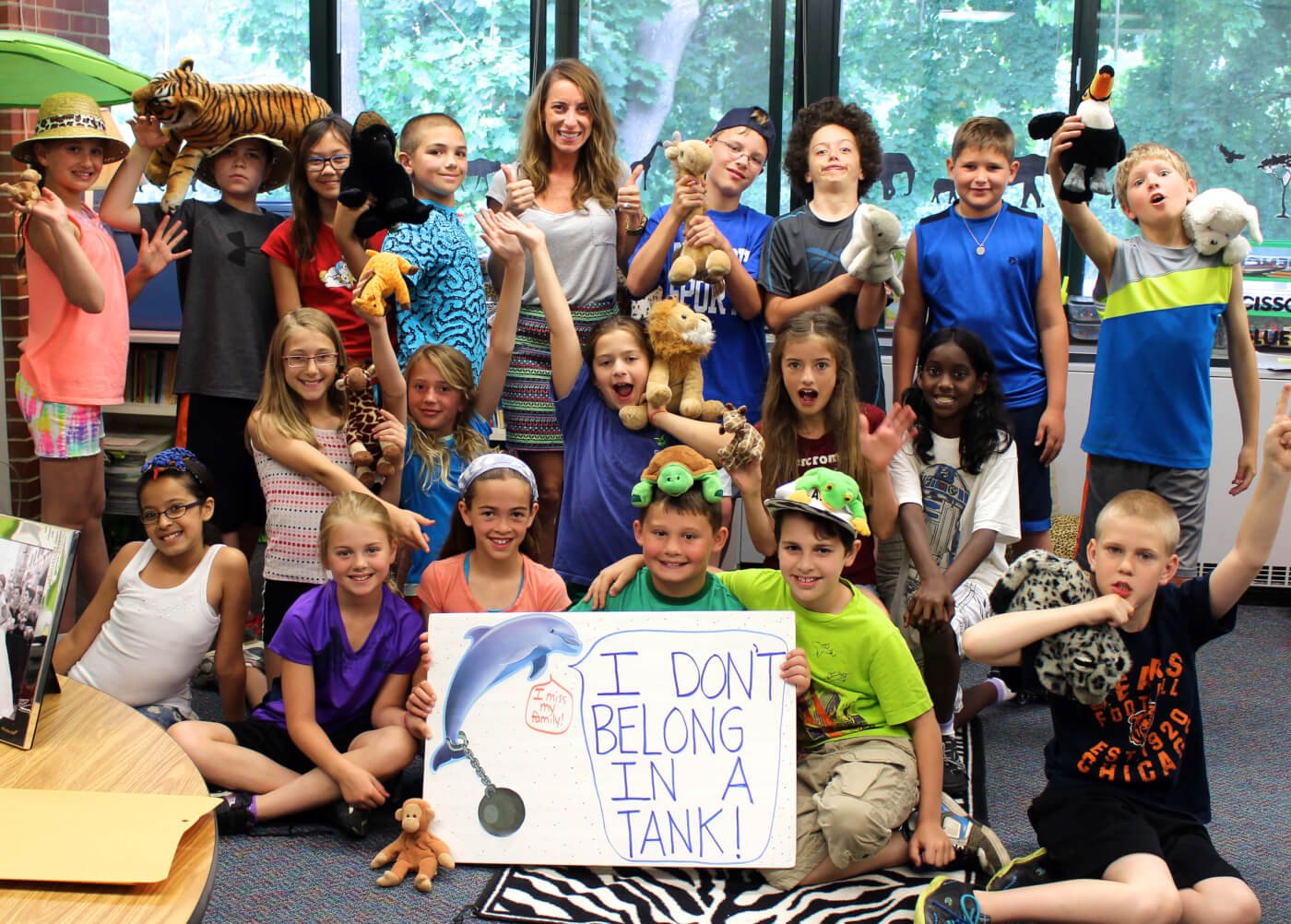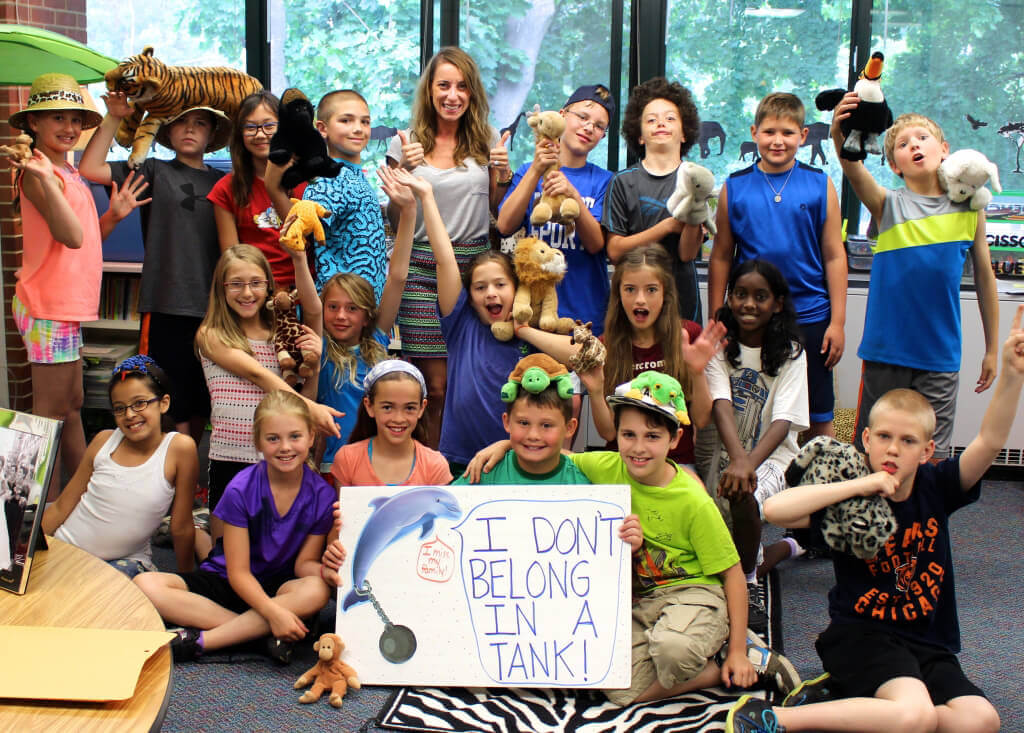 Fourth-grade teacher Jessica has spent years developing a curriculum focused around one fundamental message: being kind to animals. Each day, her class spends 15 minutes discussing a current event in the news that relates to animals, and on Fridays, she opens her classroom to students during recess if they want to make posters to raise people's awareness of animal issues. Jessica had guest speakers from her local animal shelter visit the class, held school fundraisers to help animals, and incorporates lessons about various animal rights issues into her classes. In fact, after learning about how animals suffer in captivity, one of Jessica's students even convinced his parents to cancel their plans to do a "swim-with-dolphins" program, and they chose a humane activity instead. Way to go, Jessica!
Aurora Oviedo, OC Kids Preschool, Cypress, California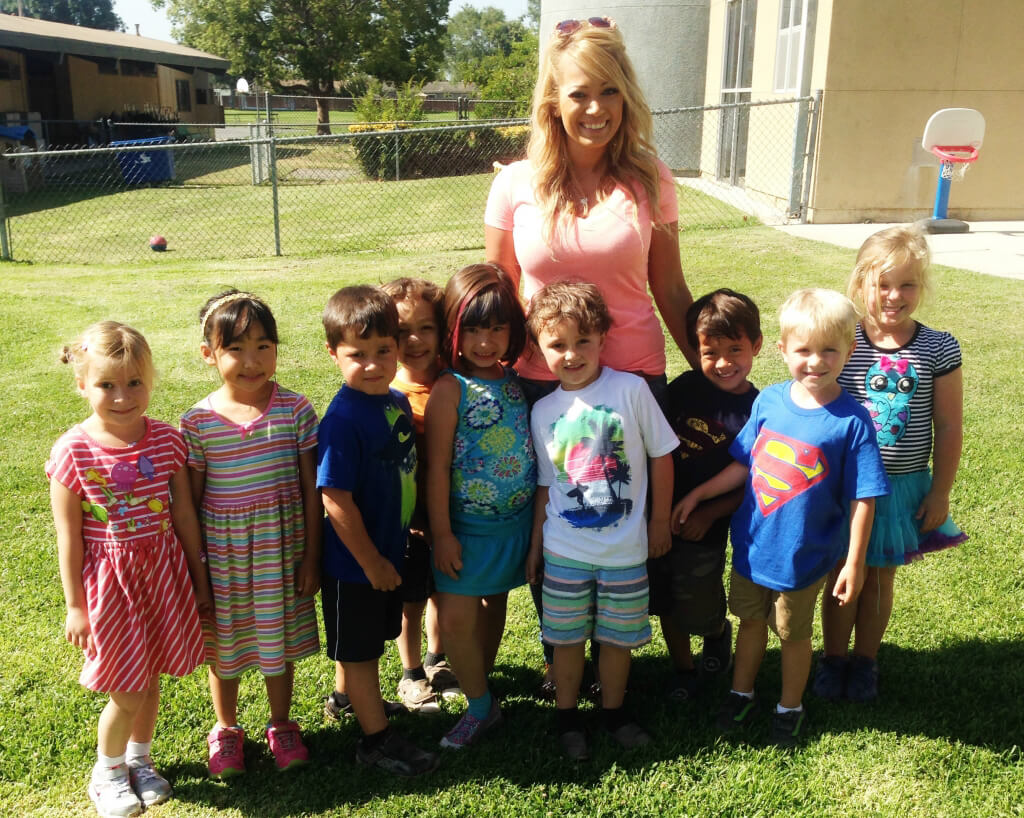 The children in Aurora's preschool class may be young, but this compassionate vegan educator has no problem figuring out ways to teach them about animal rights. Aurora has put together fun, hands-on activities about protecting sea life, taught her students about vegan health and nutrition, covered a unit on companion animals and how best to care for them, and she even created her own worksheets for Thanksgiving that read, "Save a Turkey, Eat More ____," which encouraged kids to consider eating more plant-based foods during the holidays. She loves to bring in delicious vegan versions of her students' favorite foods—including soy ice cream and vegan chicken strips— to share as a snack, and she's inspired one of her co-teachers to go vegan, too. Great job, Aurora!
***
Huge congratulations to our winner and runners-up! Keep up all the great work for animals.
Teachers: Want to get a head start on your entry for next year's contest? E-mail [email protected] for information about how YOU can be a TeachKind teacher and incorporate compassion for animals into your curriculum.