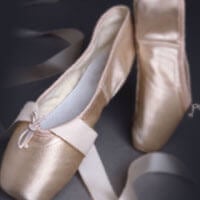 With the holiday season upon us, the temperatures are dropping, and cold-hearted fur hags everywhere are coming out in full force. No matter where you reside, you can be sure that a local fur hag is dusting off an animal carcass disguised as a coat, hat, or scarf for a night out at the ballet or opera.
What better place to educate the public about the cruelty of the fur industry than at a classic holiday ballet, such as The Nutcracker, where fur-wearers are sure to congregate and show off their expensive cadavers? Take some time this holiday season to try out some of the following unique activism ideas:
Grab some friends and gather outside a showing of The Nutcracker. Prepare by creating signs that read, "Fur Is Tutu Cruel" and by ordering some of PETA's anti-fur leaflets. About an hour before show time, slip into the leotard and tutu that you keep hidden at the back of your sock drawer and hit the streets.
For those of you who are a little more on the adventurous side, grab your poster board and markers, my friends: We're making "Fur Hag" signs! Using your imagination and big bold letters, write something such as "I bet they'd wear a dead dog too" along with a few arrows facing one direction. You and your sign can escort a fur-wearer to his or her destination, letting everyone know that the person beside you is sporting the skin of a tortured dead animal.
Be sure to snap a few pictures of your outreach adventures to post to PETA's Flickr page, your MySpace or Facebook pages, and other social networking sites to help inspire others and show off your great work for animals!
Need help getting those creative wheels turning? Check out some pictures of PETA activists in action from last year's holiday season, or contact PETA's activist liaisons to brainstorm more ideas. Let's make sure that fur stays where it belongs this holiday season—on our furry animal friends!