Our choices always have an impact on animals, so please make sure that your holiday shopping isn't promoting cruelty.
Don't Buy Animals as Gifts
People and corporations who profit from breeding animals don't deserve your money. Take action by sharing this image on PetSmart's Facebook page to help spread the word about its cruel practices. When you're ready to bring an animal into your home, always adopt from your local open-admission shelter.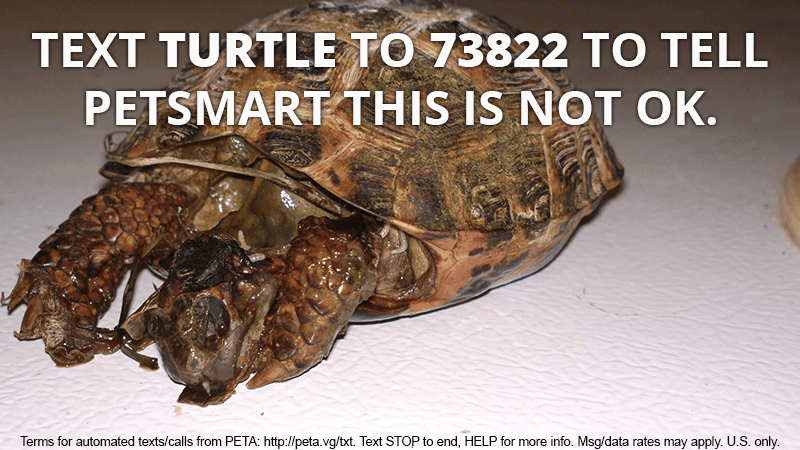 Never Buy Animal Skins
Foxes, rabbits, minks, cows, geese, and other animals don't need to be killed to keep humans warm. Vegan fashion is easier than ever to find. Just check labels to make sure that your purchases are cruelty-free. You can find alternatives to animal skins here.
Tell Victoria's Secret Why You're Staying Away This Holiday Season
Victoria's Secret has a dirty secret: It pays for cruel tests on animals in China. Be sure to steer clear of the brand during your holiday shopping, and let it know why. Take action by texting SECRET to 73822, and when you're done, share this image on the company's Facebook page.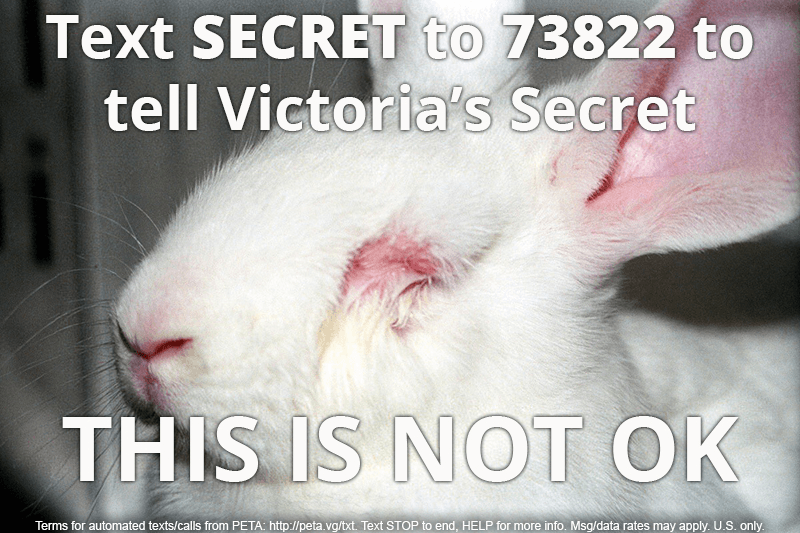 Want to Do Even More?
Share this video on Facebook, and let your friends and family know that animals don't have to suffer for your holiday meal.