During this time of social distancing, many people are making more purchases online. Thanks to the following compassionate programs (and others on the PETA Mall website), your purchases can directly assist animals. From your Amazon shopping cart to your credit card, here are shockingly easy ways to help animals while you shop:
If you're looking for a way to help animals from the comfort of your couch, check out AmazonSmile. Amazon will donate 0.5 percent of the price of eligible purchases each time you shop. Log in to AmazonSmile with your normal Amazon log-in info, select PETA as your charity, and shop 'til you drop.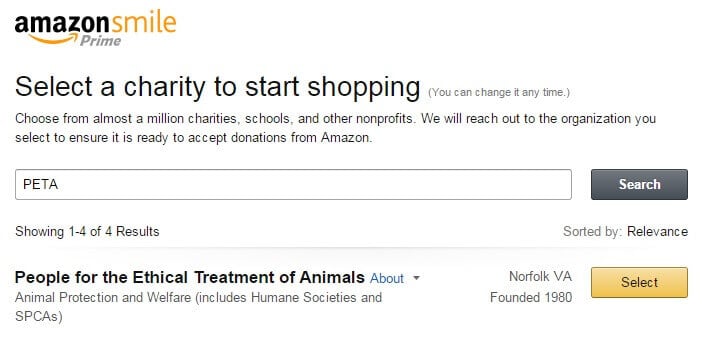 With eBay for Charity, you can donate proceeds from your sales ranging from 10 to 100 percent. Simply select PETA as your charity and start selling for animals.
Is PayPal your trusted way of spending money online? We've got you covered. With PETA's PayPal Giving Fund account, you can make sure that 100 percent of your donation supports animals.
If you're thinking about a new credit card, consider applying for a PETA Visa card! With a PETA Visa, 0.5% of all purchases goes toward our lifesaving work, and if you use the card within 90 days of approval, an additional $55 is donated.
Help animals with every purchase! When you pay with a credit or debit card, Caring Cent will round up your purchase amount to the nearest dollar and donate the difference to PETA.
Like video games? Like helping animals? Now, you can enjoy both at the same time. Visit Humble Bundle, select PETA as your charity, and you're good to go. Even better, you get to set your own price!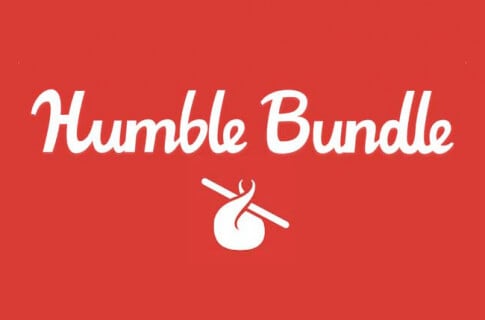 TisBest allows you to buy gift cards for your friends and family (or even yourself) that can be spent on the charity of your choice—and PETA, of course, is an option.
Choose from unique check designs created especially for PETA! Ten percent of the purchase price of PETA Checks will be donated to PETA.
If you're looking for a more direct way to help animals, consider becoming a PETA member!
For more ways to help animals:
PETA participates in the Amazon Services LLC Associates Program, an affiliate advertising program designed to provide websites with a means to earn advertising fees by advertising and linking to Amazon.com.