With the internet in the palm of our hands—and thanks to the following companies—it's easier than ever before to get active for animals in the most leisurely of ways and right from the comfort of our own homes. These shockingly simple ways to support our vital work while you shop make helping animals a piece of (vegan) cake!
Unclutter your space and make the world a better place with eBay for Charity: You can donate proceeds from your sales ranging from 10% to 100%. Simply select PETA as your charity and start selling for animals. You can also shop the listed items benefiting PETA.
If you're thinking about a new credit card, consider applying for a PETA Visa card! With a PETA Visa, 0.5% of all purchases goes toward our lifesaving work, and if you use the card within 90 days of approval, an additional $55 is donated.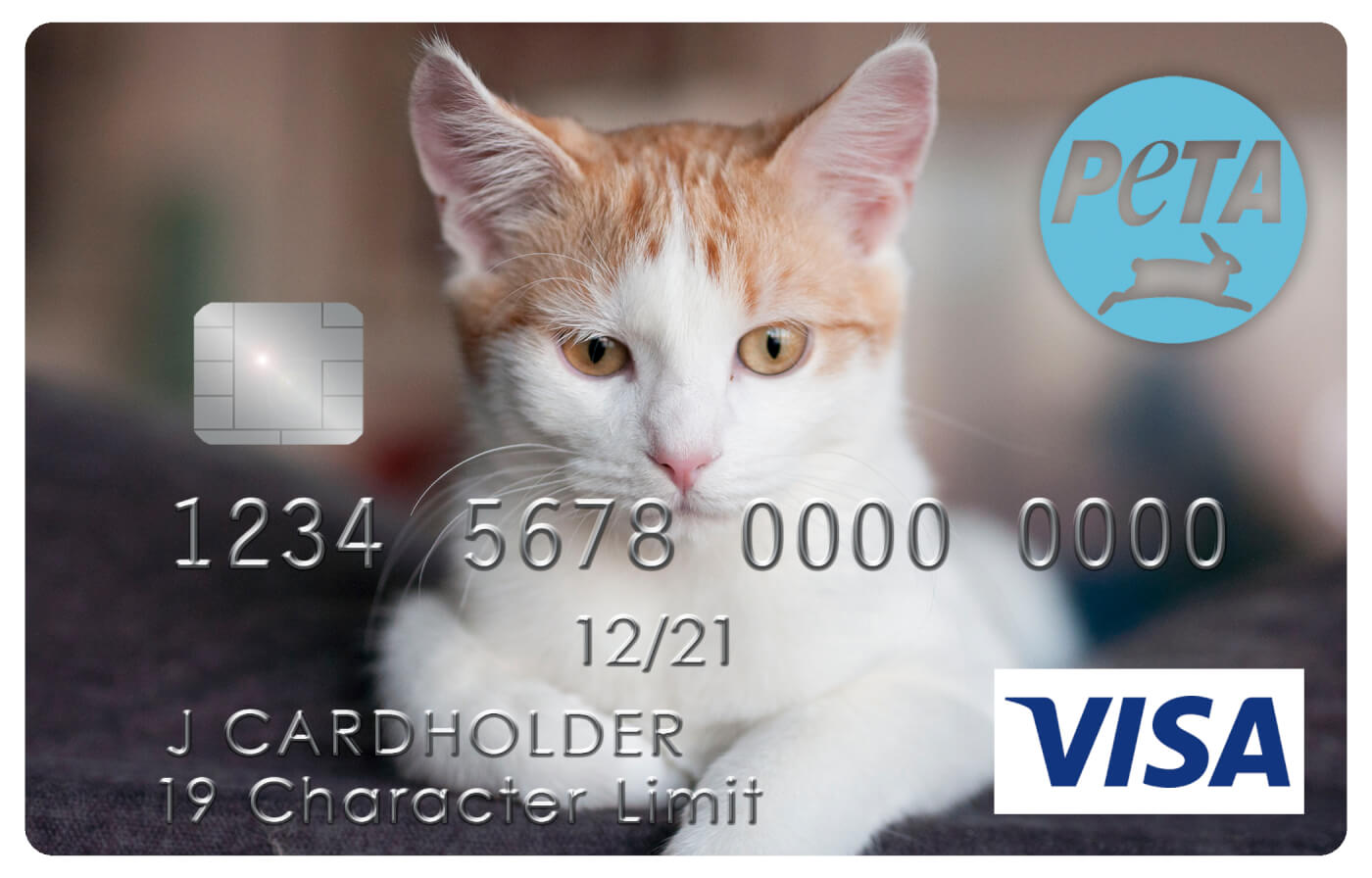 Help animals out by using this all-vegan food and product review app! Each time you leave a review, abillion will donate $1 to our life-changing work for animals in need. All you have to do is download the app, leave a review, and then select PETA as your benefiting charity. You'll also discover great vegan finds along the way.
Are you shopping for a meaningful gift for that special someone? PETA Presents are compassionate gifts that give twice! Every virtual gift immediately strengthens our groundbreaking work for animals and comes with a beautiful e-card to make your loved one smile.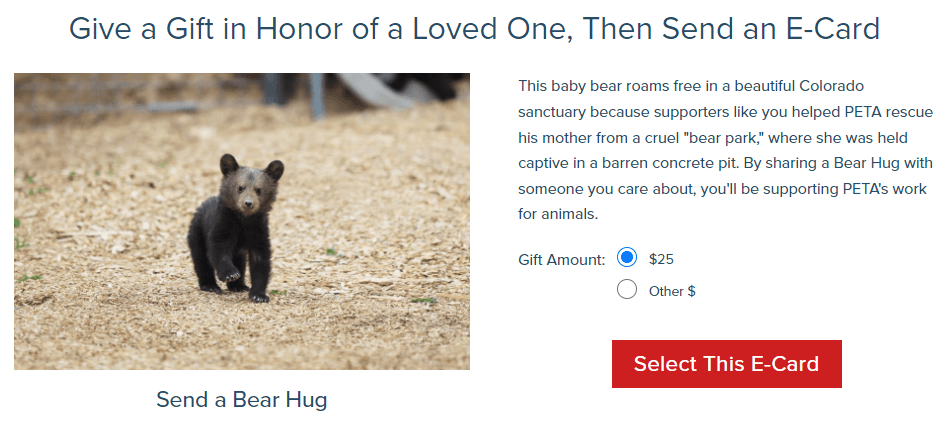 Like video games? Like helping animals? Now, you can enjoy both at the same time. Visit Humble Bundle, select PETA as your charity, and you're good to go. Even better, you get to set your own price!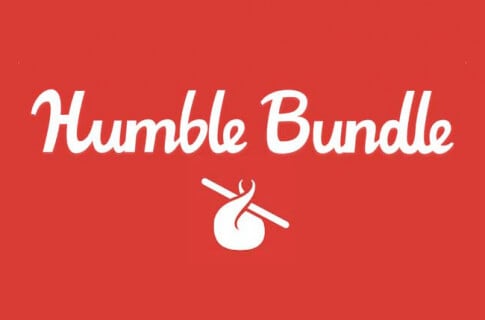 TisBest allows you to buy gift cards for your friends and family (or even yourself) that can be spent on the charity of your choice—and PETA, of course, is an option.
Choose from unique check designs created especially for PETA! Ten percent of the purchase price of PETA Checks will be donated to PETA.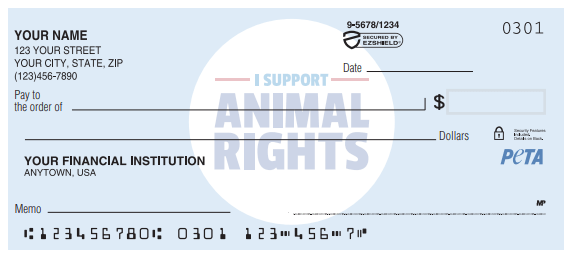 *****
There you have it! You'll be helping animals while also helping yourself to awesome new vegan finds. Now that's what we call a win-win situation!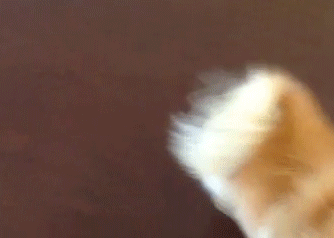 If you're looking for a more direct way to help animals, consider becoming a PETA member. Want to continue the momentum and help even more animals?