It's crucial that you take high-quality photos during a demonstration. They can make the difference between having 20 people see your message and reaching 20,000. Captivating photos and video footage can help a local event garner attention all over the country. The best images tell a clear story, capture the essence of the event, and make viewers feel like they are part of the action.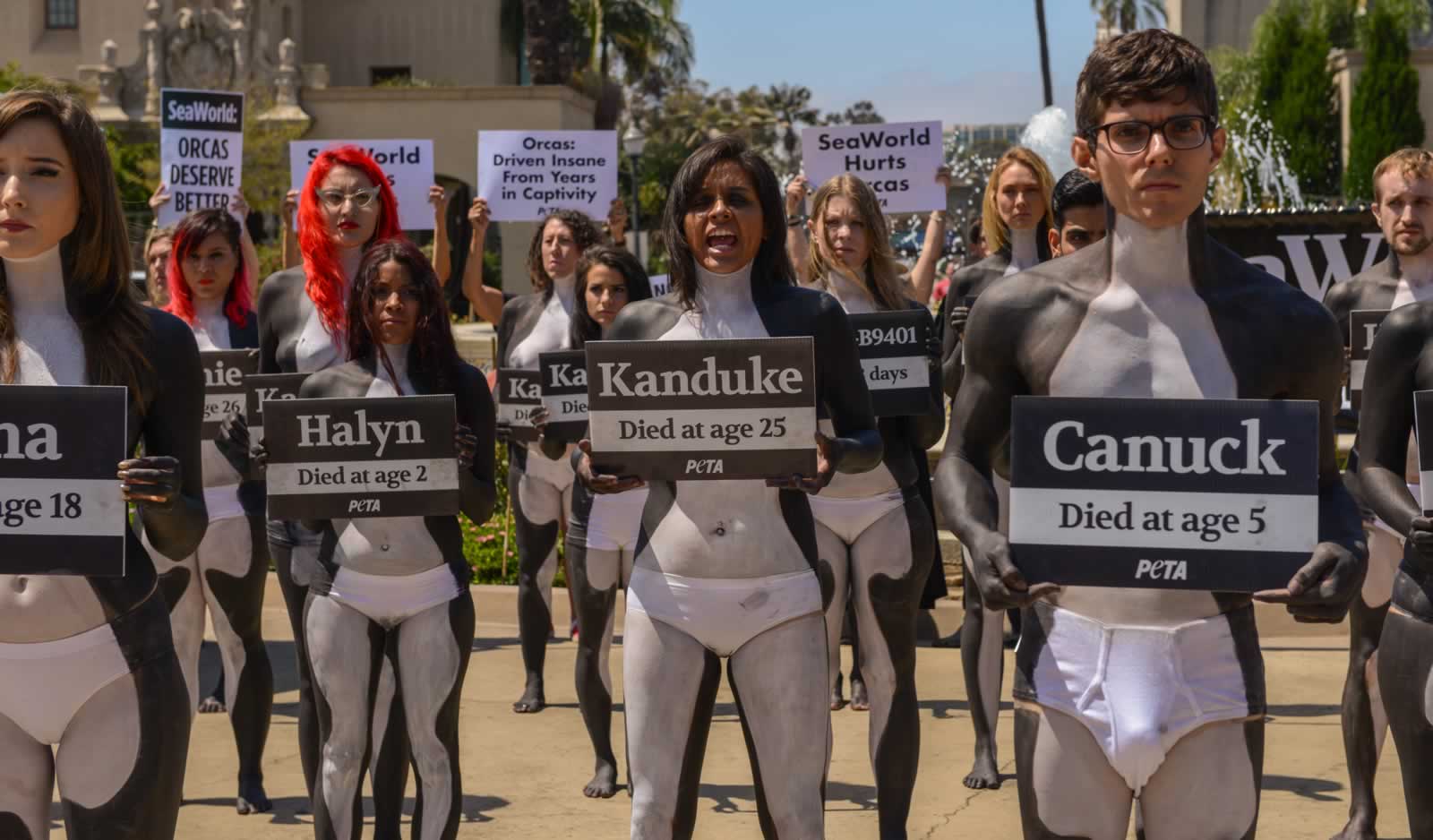 Working with a PETA outreach coordinator, you can take your activism for animals to the next level. Check out the tips below to help you get some great images from your demo and learn how to send them to PETA. We may be able to promote your event to our millions of social media followers and website readers.
When taking photos, be sure that they will answer these questions:
What's the issue?
Whether you're protesting against a circus that abuses animals or a restaurant that serves foie gras, anyone who sees your photos should immediately grasp what the issue is and how it causes animals to suffer. Treat this as an opportunity to educate people who are unfamiliar with the type of cruelty that your demo aims to expose.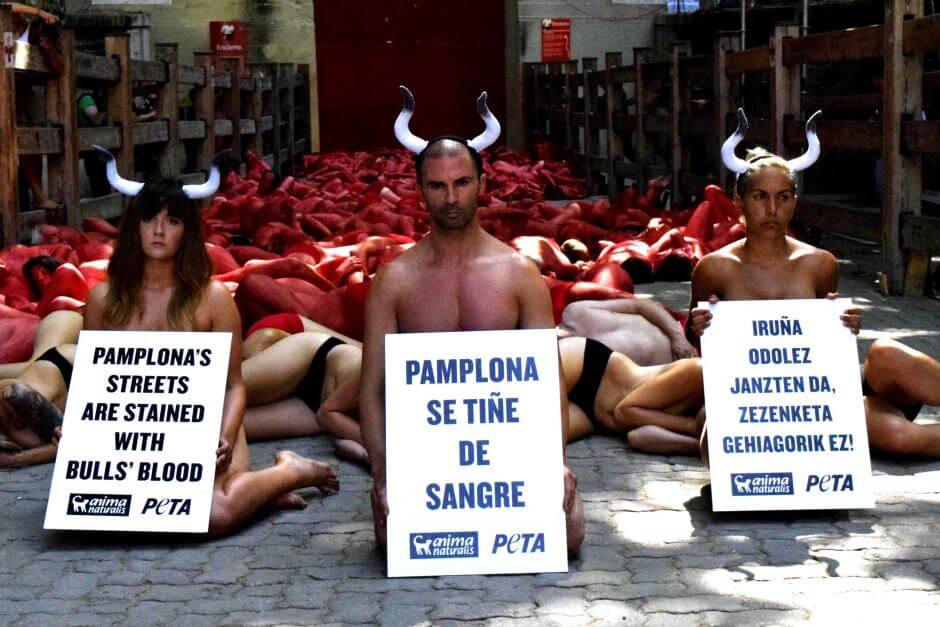 What's the tone?
Whether the demo is silly and lighthearted, dramatic and serious, or downright sexy, your photos should elicit a clear emotion in viewers. If, for example, your event is meant to be shocking, then photos of smiling people probably aren't your best bet.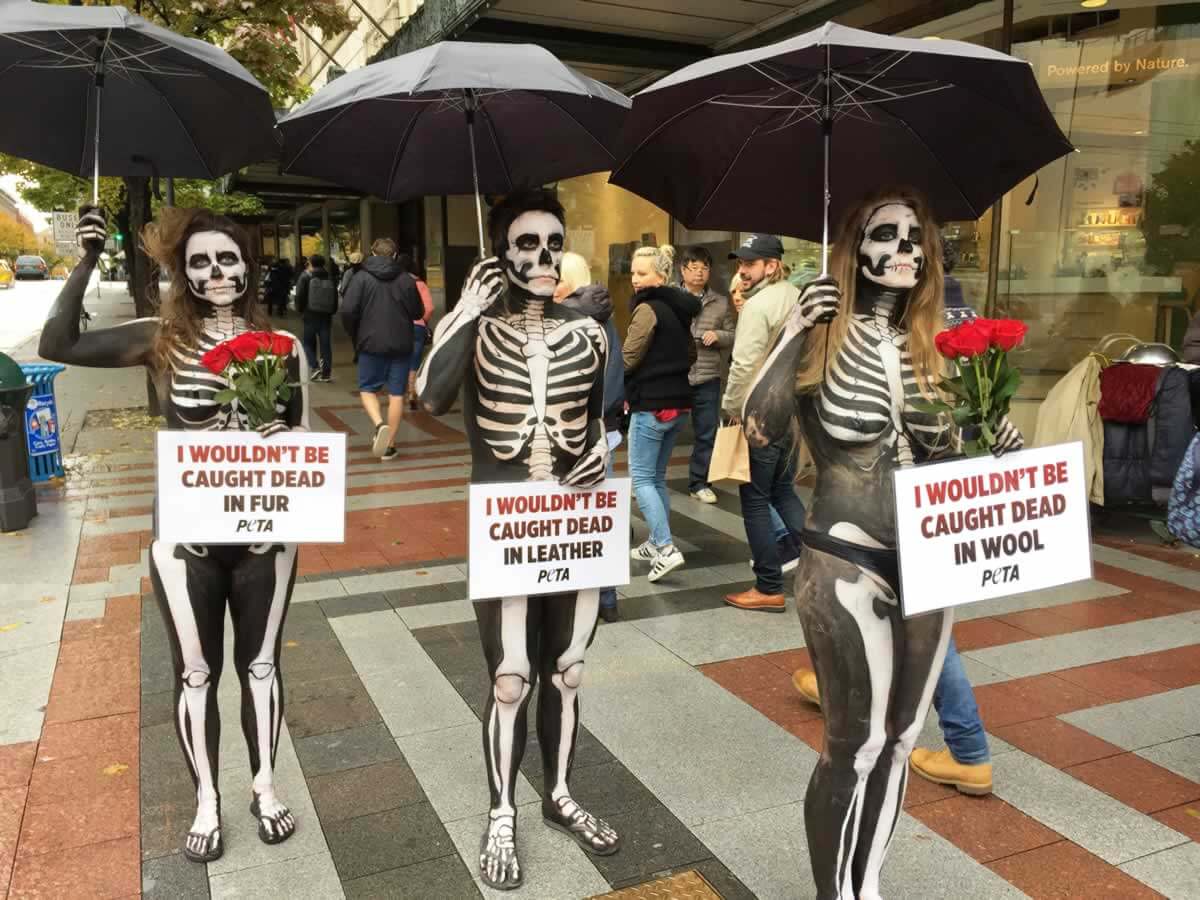 What makes this event special?
Your photos should make viewers stop to take a closer look. People consume media very quickly these days, so give them a reason to pause as they scroll through their Facebook news feeds. Anyone can stand at the side of a road holding a sign, so try to focus on the more eye-catching elements of the demo. If a mascot is at your event, be sure to get some shots of that. Images of children, workers in uniform, and any animal companions who have come with their guardians also tend to stand out.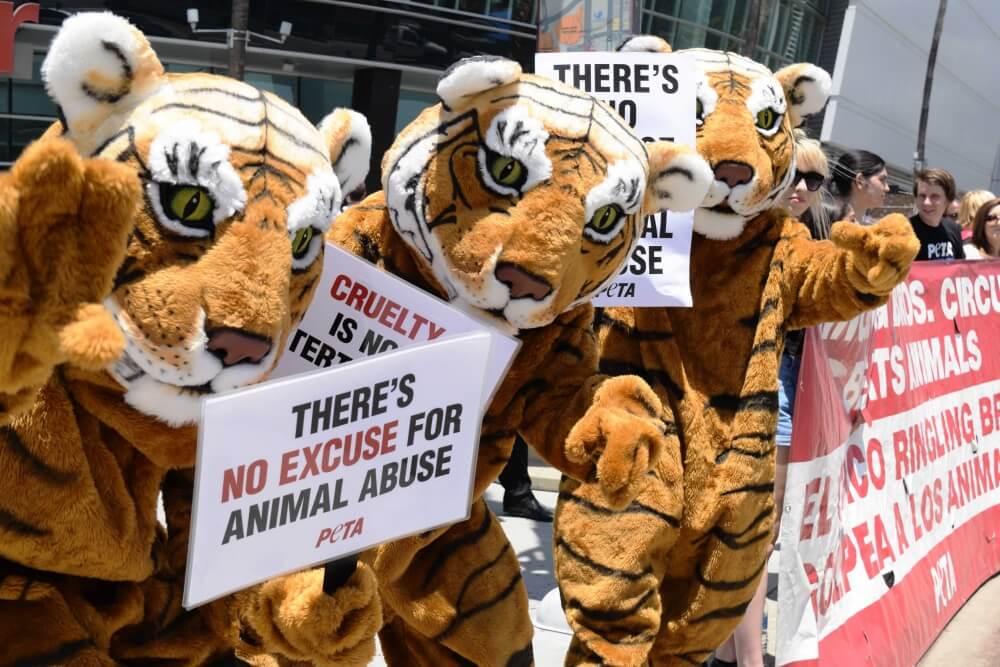 These are the shots that you should always get:
The Signage
Your message is, after all, what you are trying to convey through your pictures. The signs that you photograph shouldn't feature too many words. Pick ones with succinct, straight-to-the-point, punchy messages. Make sure that your shots of them are clear and the words are legible.
The Peak of the Action
Have your camera ready both at the beginning of the event and at points when people are most active. Demos taking place in a busy area inevitably attract more attention, so be ready for the public to get involved in one way or another. Get some shots at times when the most activists are present so that people will know that your event was a big deal.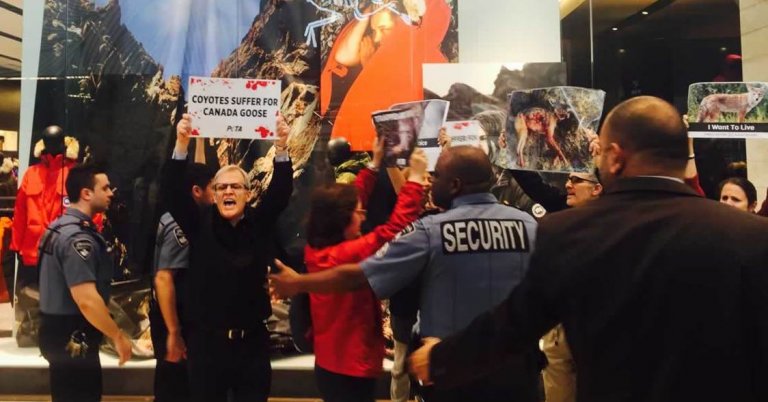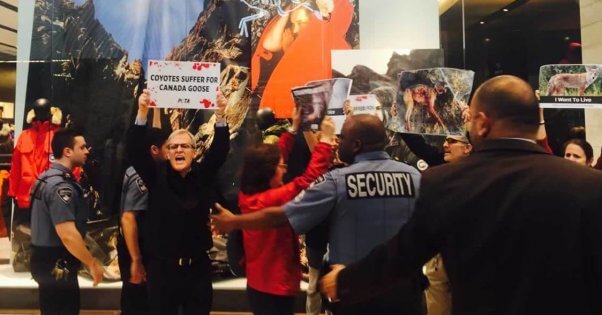 The Whole Scene
Photograph the "big picture" surrounding the demo. Are you protesting outside a storefront or corporate headquarters? If so, make sure that the logo of the targeted company is visible, perhaps on a window or awning above where the activists are standing—or maybe even on the side of a building. If you're outside an animal-unfriendly event, try to get some photos in front of the entrance or near any promotional banners that the organizers have hung. People need to know where the protest is taking place, as that will help them understand why it's happening.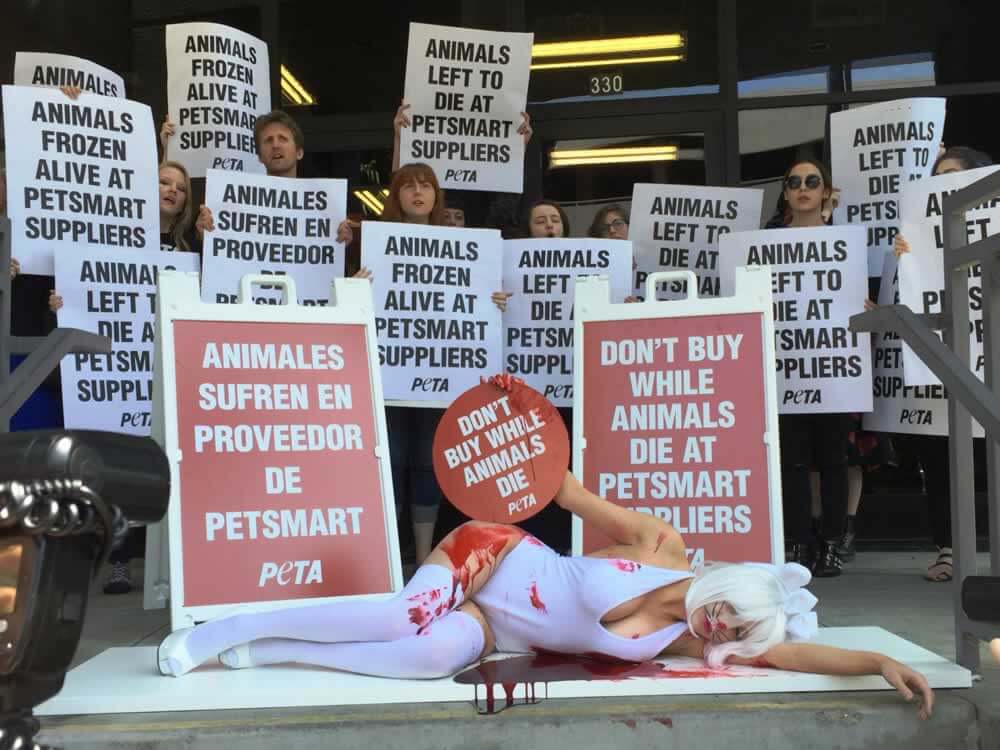 Crowd Reactions
If you're handing out food, show people eating it. If you're playing a sad video, capture people crying. If you have head-turning visuals, photograph the surprise on the faces of passersby. When people see others reacting, it can help shape how they react.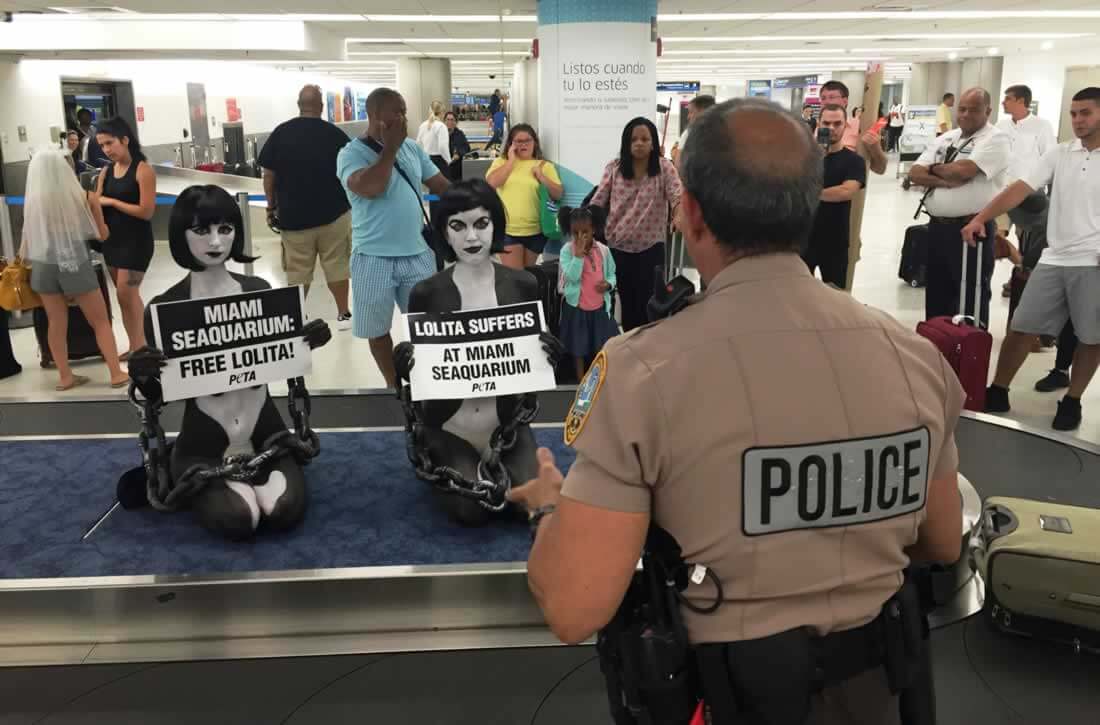 Some Impactful, Close-Up Shots
Ask one person with a sign to take a few steps out from the bulk of the action. Individual stories sometimes have a greater impact than the "big picture." The full scope of animal abuse can be hard for people to take in, so showing a close-up of one person in front of the crowd helps viewers place themselves in the shoes of that activist.
Here are some final tips:
Come prepared. If you know in advance where the demo will take place, you can scope out the location beforehand. Take some test shots the day before. Note where the sun falls. See how much foot traffic the area typically experiences. That way, you won't have to figure out all the details on the fly.
If you know there will be children present, be sure to bring something (a pen and paper or your cell phone) with which to record the contact information of their parents or legal guardians. If you provide PETA with their e-mail addresses, we can follow up by sending forms to request consent for using photos of their children.
If professional photographers show up, pay attention to what they do. You might not be a pro, but that doesn't mean your shots can't be just as powerful as those taken by someone working for a news wire or local TV station. If you're unsure where to start, take inspiration from what the experts photograph. Just be sure to remain respectful. Remember: They're there to get more eyes on the demo, too.
Then, send your photos to us.
If you're already working on your demo with a PETA outreach coordinator, just e-mail your photos to your contact with a clear subject line and a one- or two-sentence explanation of the event for reference.
If you're unsure which coordinator to contact, you can consult our handy map.
Never stop fighting for animals. There are plenty of other ways you can help animals through activism. Learn more now: