Written by Tiffany Rose
Every year, I make the same New Year's resolutions: Go to the gym more often (no, the sauna doesn't count), keep a gratitude journal, volunteer more often, lose the baby weight (guys, my son is 7), take a class, take a break from Facebook (or Myspace, depending on the year), and start meditating. While I'll be making them all again this year, I've decided to add a new one that I'll actually keep. In 2018, I resolve to help a friend (or three!) go vegan. A vegan lifestyle is second nature to me and probably to you, too, but some people still find it intimidating. Luckily, there are a lot of easy ways that we can help them make the change.
You probably have a friend or two who asks you questions about going vegan, and I'm betting that you can nudge them to give it a try. Let's help them together!
Here are some ways that we can do it:
Mail them PETA's vegan starter kit. Your friends will be thrilled to receive this free, glossy, recipe-laden magazine instead of another credit card bill from the holidays. Just fill in their info, and we'll handle the rest.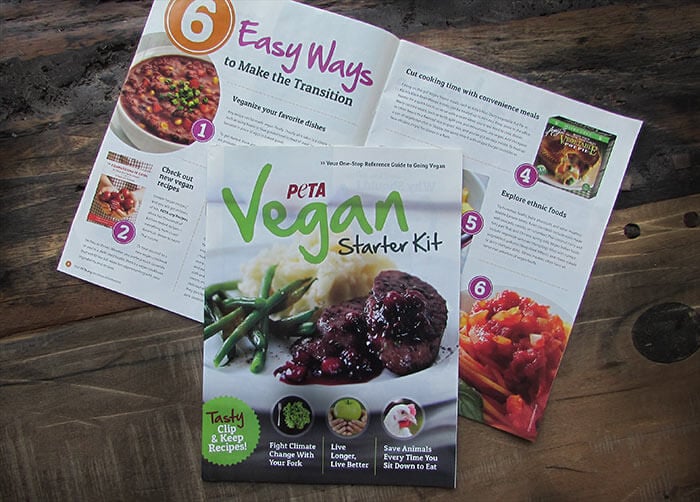 Plan a movie night. There are many informative and entertaining films about food and animals. Check out this list of our favorites and have your friends over for a movie night.
Go shopping together. Arrange a time when you and your friends can go grocery shopping together, and introduce them to the many delicious vegan items on the shelves. Many people have no idea that there's such a huge selection of plant-based options out there—show 'em!
Have them over for dinner. Of course, it only makes sense to cook up some of the grub you just bought and let them taste the goodness for themselves. (Note: If you're a disaster in the kitchen, don't cook for them. It could ruin everything. Trust me—I know what I'm talking about. Instead, use an app to find nearby vegan-friendly restaurants.)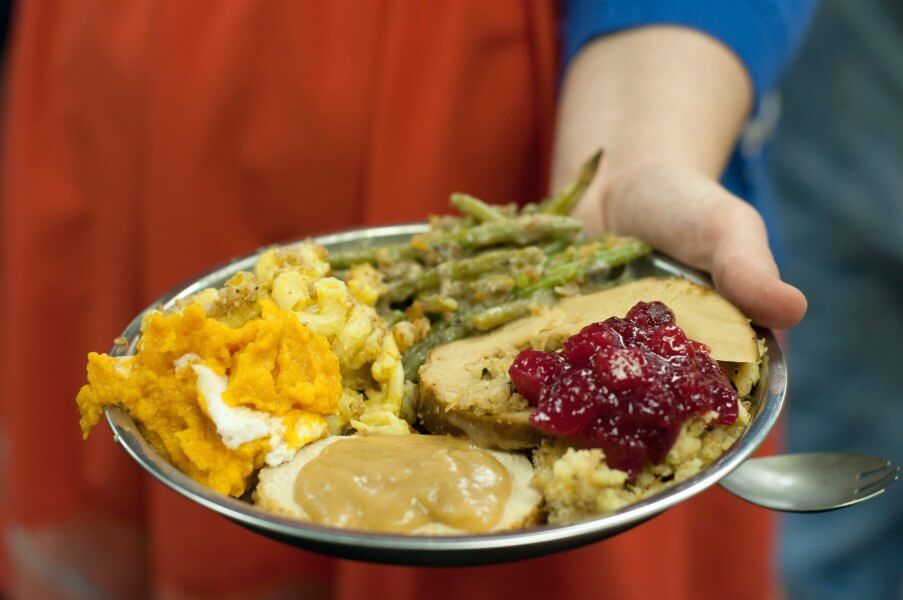 Lead by example. Every time that we choose a vegan option at a restaurant, grocery store, party, or anywhere else, we're helping ensure that vegan options remain plentiful. There's no need to be pushy about it. In fact, please don't be—it gives vegans a bad reputation, which doesn't help animals. Simply let your compassionate behavior speak for itself.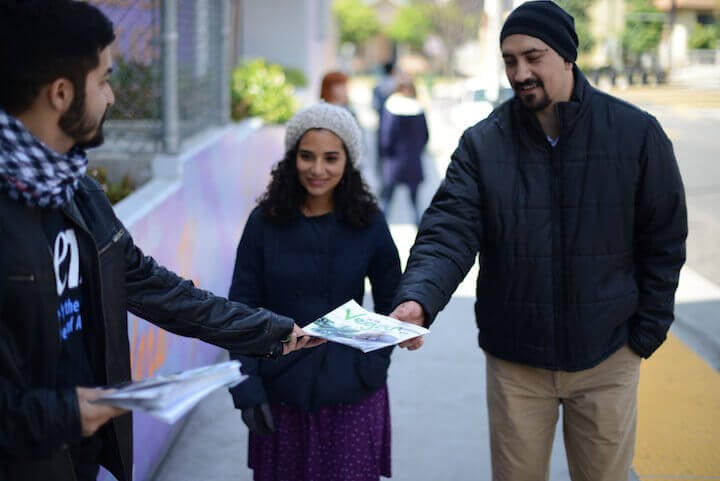 This is a New Year's resolution that I can actually stick to. Lives are waiting to be saved, so I hope you'll also resolve to help a friend go vegan. Now, please excuse me while I renew my gym membership, again.
Want other ways to help animals in the new year?