In case you missed it, SeaWorld isn't doing so hot. As a result of the backlash from the documentary Blackfish, PETA's campaign to retire the orcas to a seaside sanctuary, and even lawsuits from SeaWorld's own investors, the abusement park is losing money as fast as it's losing patrons.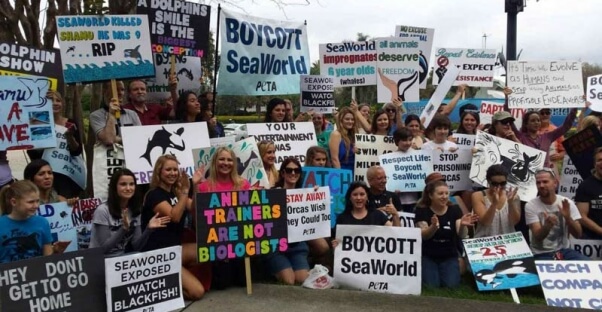 More and more people are refusing to buy a ticket to watch frustrated animals perform stupid tricks, but SeaWorld is still trying to ignore the public's cries to release the orcas to sanctuaries—a viable and humane alternative to their tiny tanks.
If public opinion and its image continue to dive deeper than its own orca tanks, the park won't be able to ignore the animals much longer. Here are five ways to help sink SeaWorld from your phone or your computer right now:
1. Show the world why #SeaWorldSucks.
Like, comment, and regram PETA's Instagram posts about SeaWorld, and be sure to tag #SeaWorldSucks.
You can also take a photo of any SeaWorld print advertisements, merchandise, or commercials you come across, and tell the world what you really think about them. Be sure to tag @PETA and #SeaWorldSucks
2. Share the truth about SeaWorld.
Blackfish is now available on Netflix, so be sure to share it with all your friends and family—and even offer to watch it with them!
Try to promote the documentary by sharing PETA's "SeaWorld in 30 Seconds Flat" video on Facebook and Twitter.
3. Urge companies to stop supporting captivity at SeaWorld.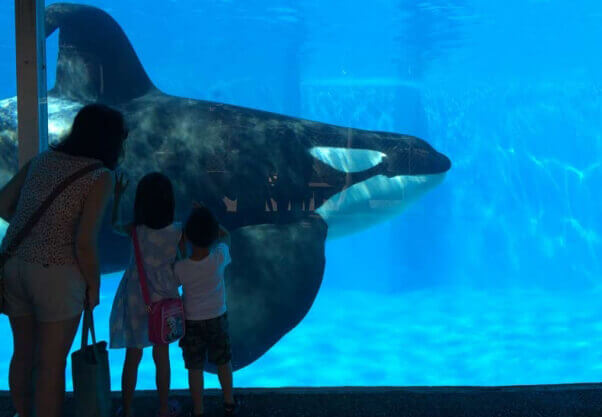 Many large companies have ceased their partnerships with SeaWorld after we informed them of the truth. However, a few companies—such as AAA and Virgin Group—continue to fuel the park's neglect of animals.
4. Tweet at SeaWorld.
Tweet at SeaWorld and demand that it release the animals it's holding captive to seaside sanctuaries. Be sure to use #EmptyTheTanks!
Today is #WorldOceansDay. Marine life SHOULD be in the ocean, NOT in tiny tanks at #SeaWorld. #EmptyTheTanks pic.twitter.com/k86kzYv0DW

— PETA (@peta) June 8, 2015
If you have a pressing question (such as "Why does SeaWorld continue to neglect orcas and refuse to release the animals to sanctuaries?"), the company wants to know. Tweet your question at SeaWorld (@SeaWorld) and tag it with #AskSeaWorld if you want answers!
#AskSeaWorld: If you truly care about your animals, why do you let THIS happen? pic.twitter.com/xINuURI9Dm

— PETA (@peta) March 26, 2015
5. Share on Snapchat.
How terrible would it be to spend your entire life confined to a bathtub? Snap a photo of yourself in the tub (keep it clean!) or a swimming pool, and send it to your friends with the caption "NOT THE OCEAN! #SeaWorldSucks."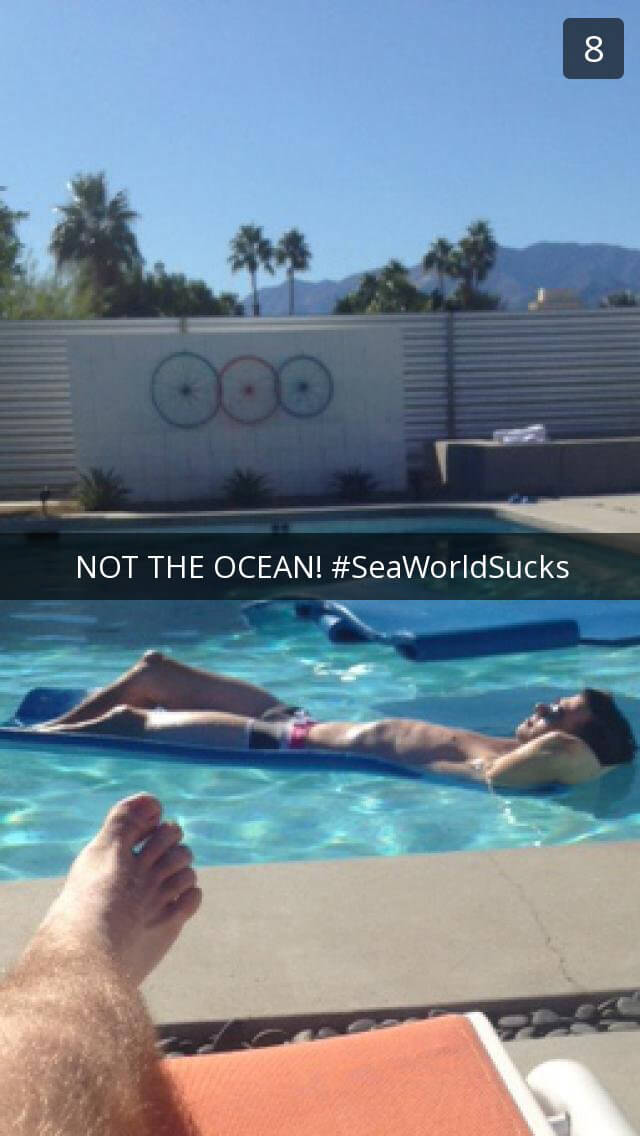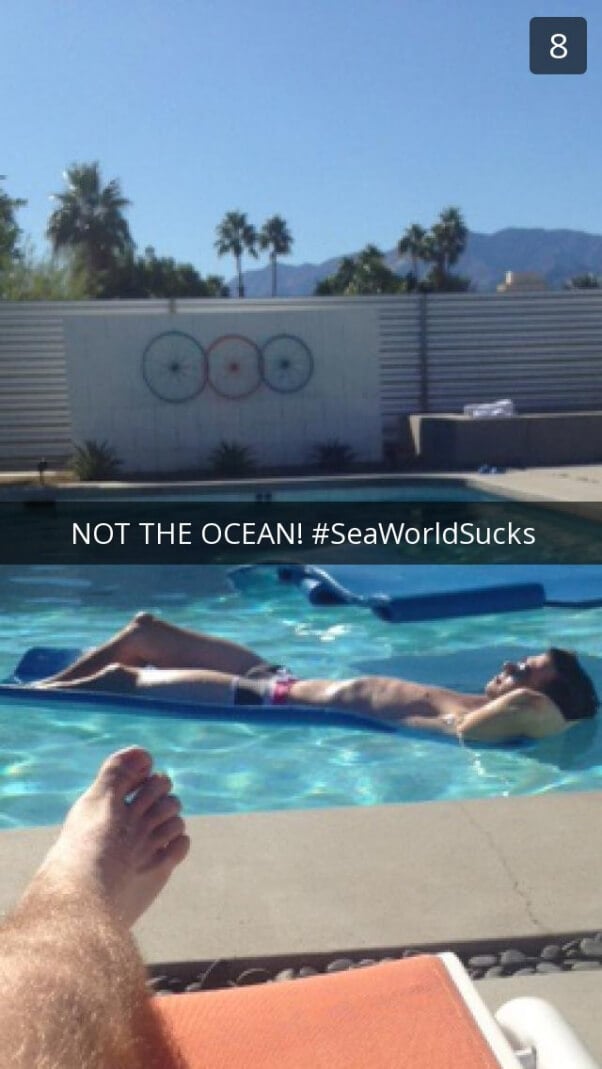 Tell SeaWorld that you want it to release its captive animals to sanctuaries!
If you're looking for more ways to speak out for animals at SeaWorld, join PETA's Action Team!