A deeply disturbing PETA Asia undercover investigation revealed that dogs are bludgeoned and killed so that their skin can be turned into leather gloves, belts, jacket collar trim, cat toys, and other items. Products such as these are exported throughout the world to unsuspecting customers—so if you buy leather, there's no easy way to tell whose skin you're really in.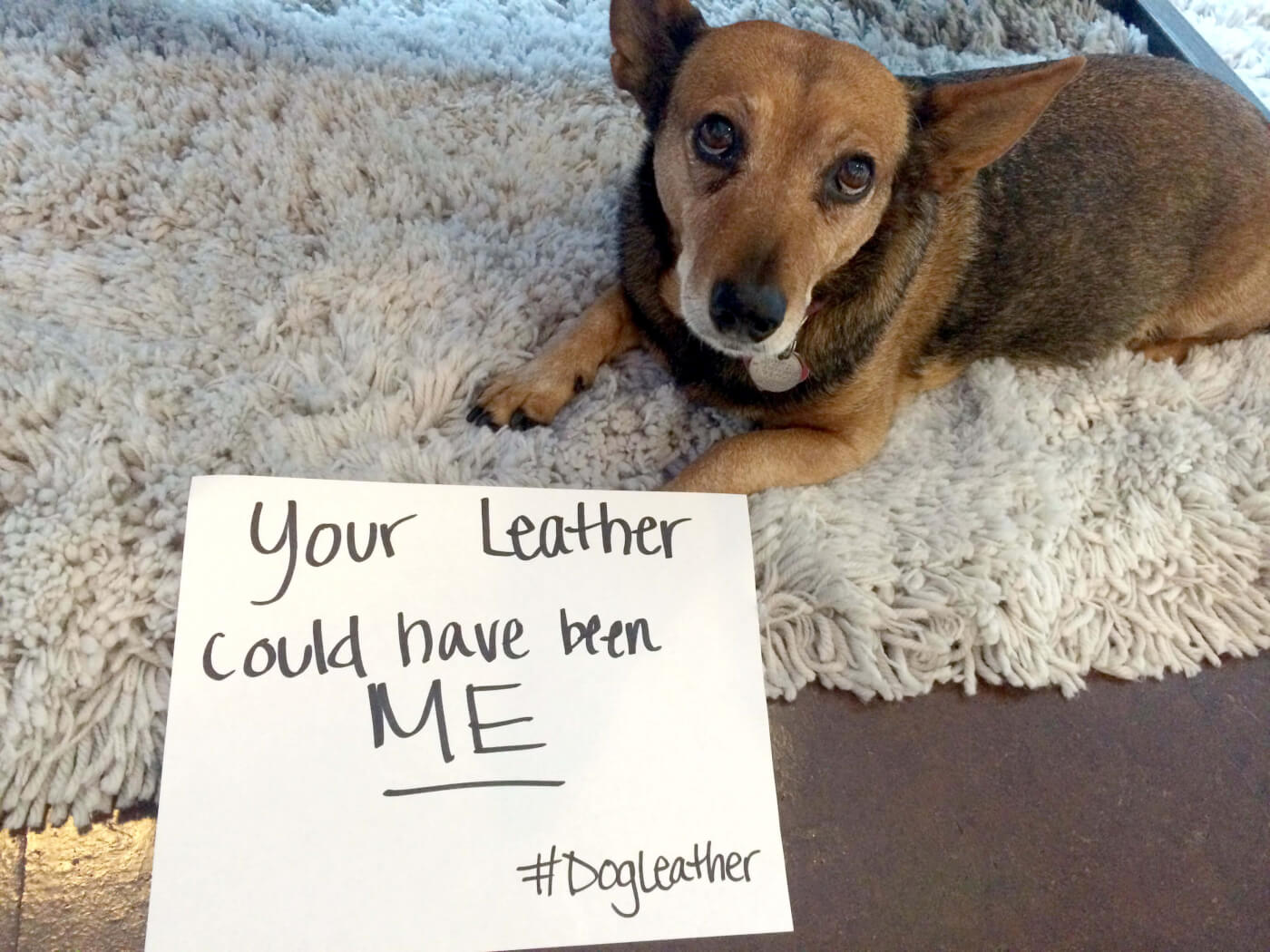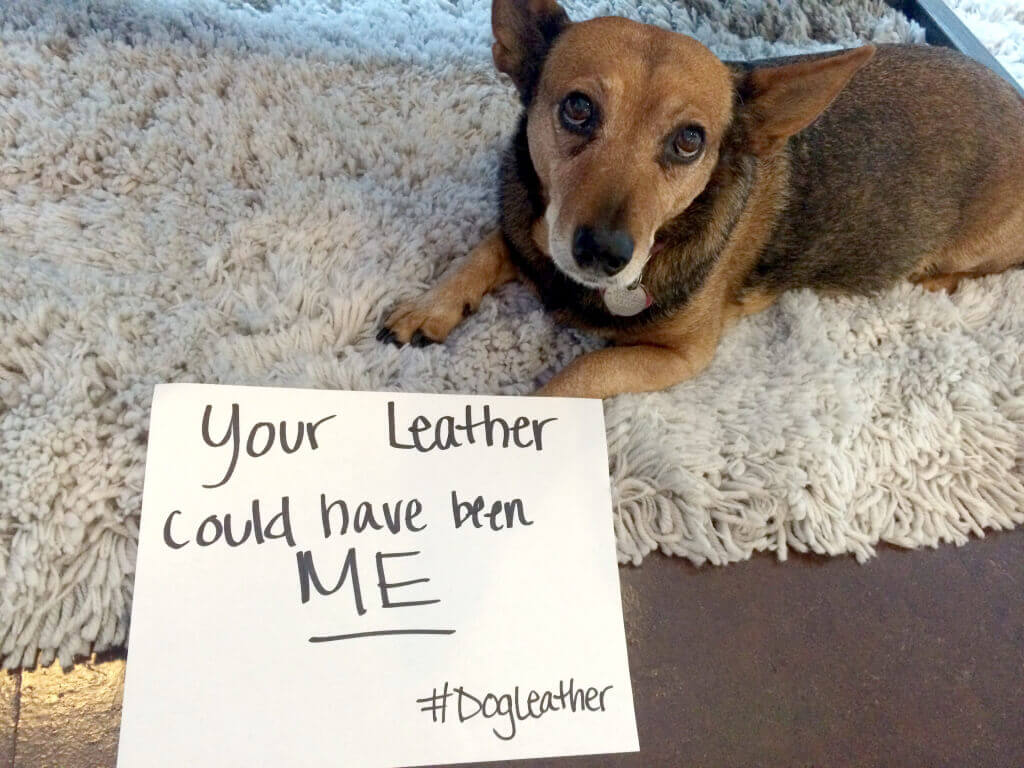 Dogs used for leather need you to take action. Spread the word: Tell the world that you and your pups do NOT support the leather industry!
Take a photo of your dog with a sign that reads, "Your leather could have been me," like the one above, and your pup could be featured on our website (By sending your photo or photos to PETA via e-mail, Twitter, Facebook, or [etc], you are acknowledging that you have read and you agree to our terms of submission).
Step 1: Write out "Your leather could have been me" on a piece of paper.
Step 2: Snap a photo of your dog (or doggies!) next to the sign.
Step 3: Share your photo on social-networking sites to spread the word about this horrendous practice: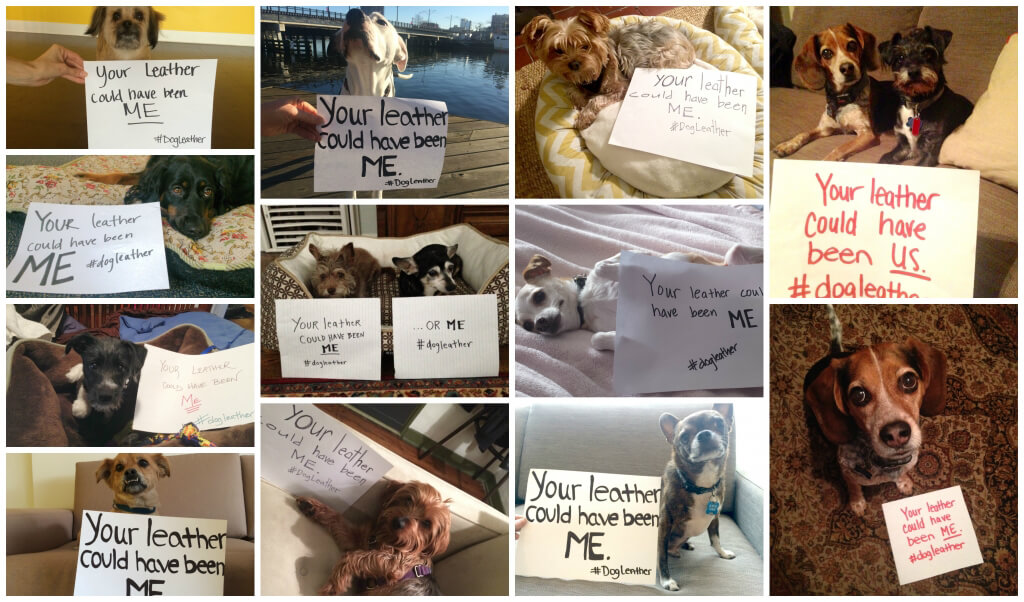 And if you haven't already, please pledge never to wear leather.
Here's Why:
Inspired to help animals?