It can happen when you least expect it: A stray dog runs out in front of your car, or an injured, homeless cat wanders through your front yard. Instead of scrambling around for supplies and wasting valuable time that may be needed to save the animal's life, be prepared with your very own DIY animal rescue kit.
Here are the essential items that you need to have on hand in your animal rescue kit:
1. Carrier (cardboard or plastic)
You can find a sturdy carrier for a cat or small dog for about 20 bucks. We recommend these options on Amazon, which can be shipped practically anywhere in the U.S.:
2. Nylon leash
This option on Amazon will work in emergency situations and it'll cost you less than $7.
3. Towel or blanket
To help pick up a stray cat or dog, any old towel will do, or you can pick one up at a local dollar store. However, animals with curved claws, such as birds, shouldn't be handled with a towel—their claws can easily tear through and snag on the fabric.
4. Gloves
While thick gloves can help protect you from being scratched, they can also make it harder to handle or secure an animal. If you'd like to add a pair of protective gloves to your emergency animal rescue kit, we recommend these options on Amazon:
When it comes to cat food, you may be best served by buying a couple of cans of wet food at your local grocery store, as many options on Amazon come in bulk. Dog treats can also be found at any grocery store or on Amazon. Check out these brands:
You'll also need a bottle or two of water and a water bowl.
6. Gauze bandages to stop bleeding or to use as a muzzle
Gauze is inexpensive but very handy. We recommended these options on Amazon:
Looking these numbers up ahead of time and storing them in your phone is a great idea—it could save a life when time is of the essence.
8. Phone or pen and paper
Keep a notepad and pen close at hand for jotting down any details or information that you want to remember. Or use your phone for the same purpose.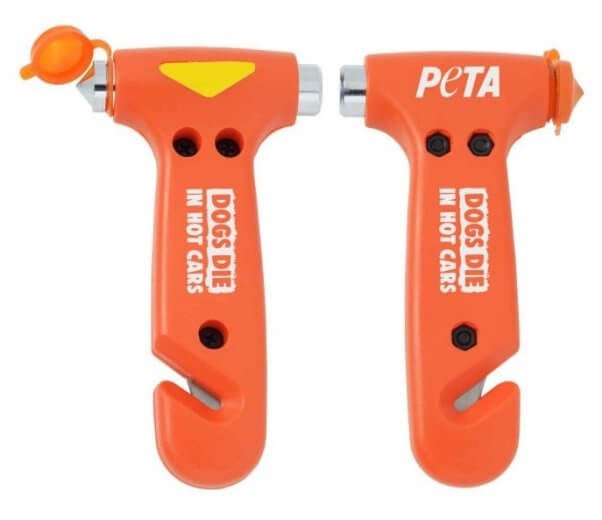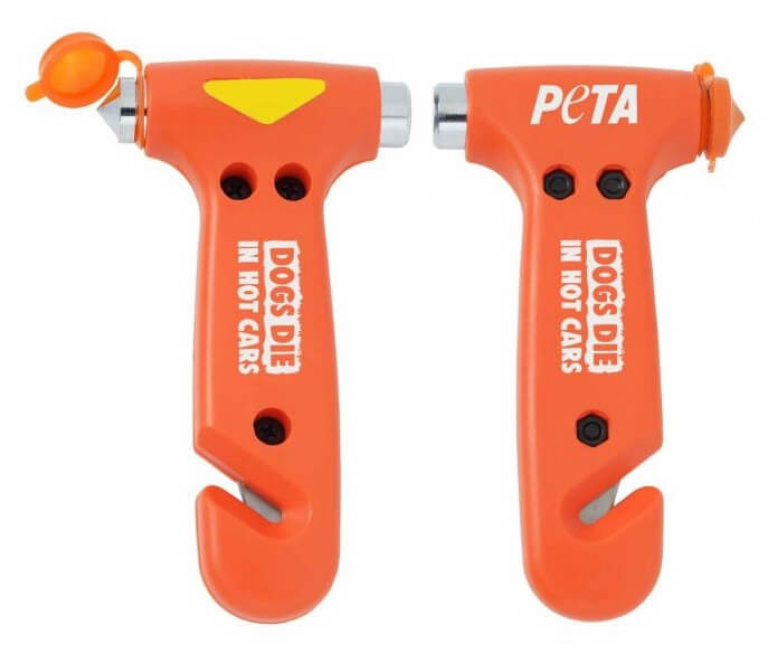 Dogs left trapped inside hot cars could die in just minutes. If you call the authorities and they're unresponsive or too slow and the dog's life appears to be in imminent danger, find a witness or witnesses to back up your assessment of the situation and use this emergency hammer to break a window and remove the suffering animal from the car. Then wait for authorities to arrive on the scene.
You can also be proactive! Help prevent dogs from dying in hot cars by leaving a "Too Hot for Spot" sunshade inside the windshield of your parked car to remind other drivers of the hot-weather hazard.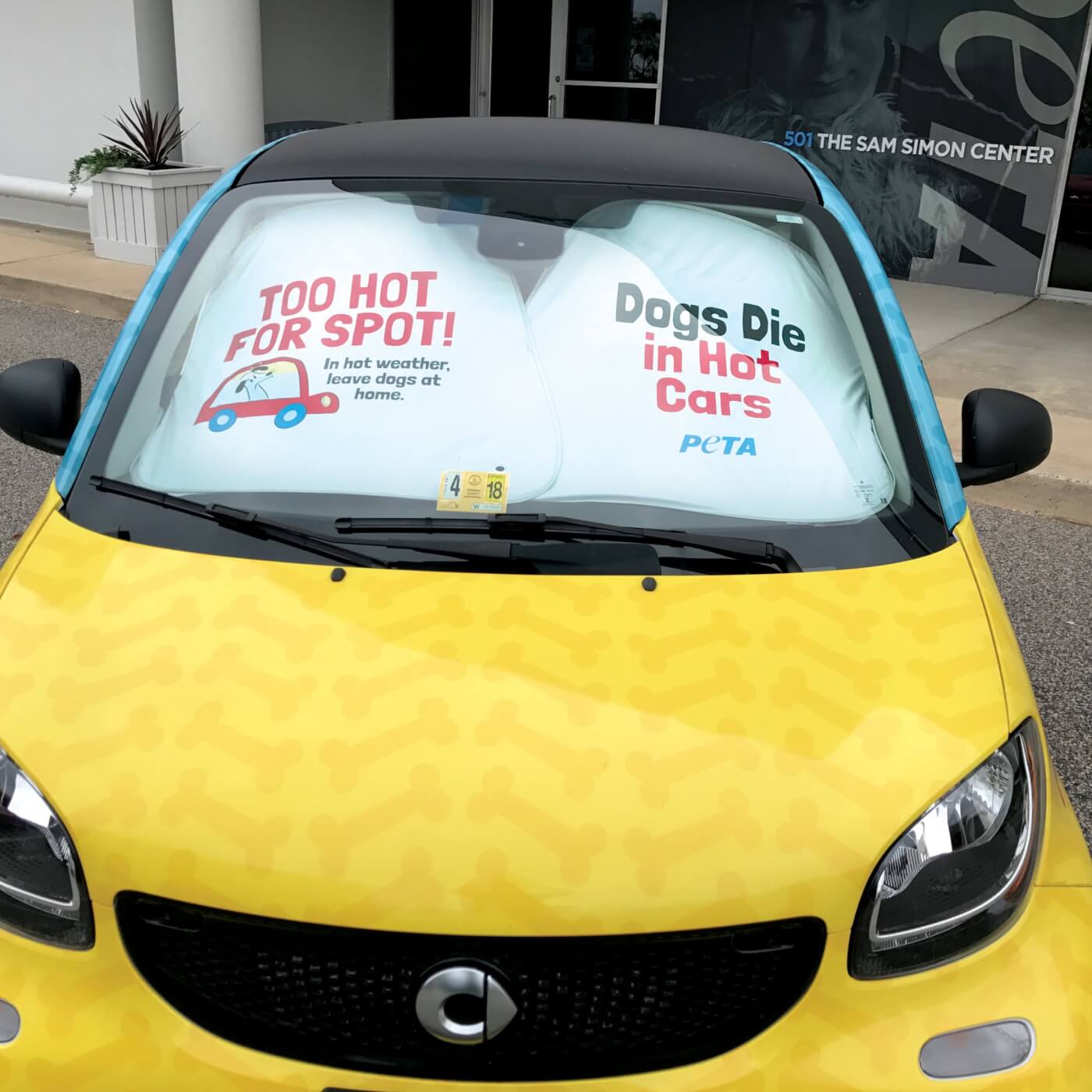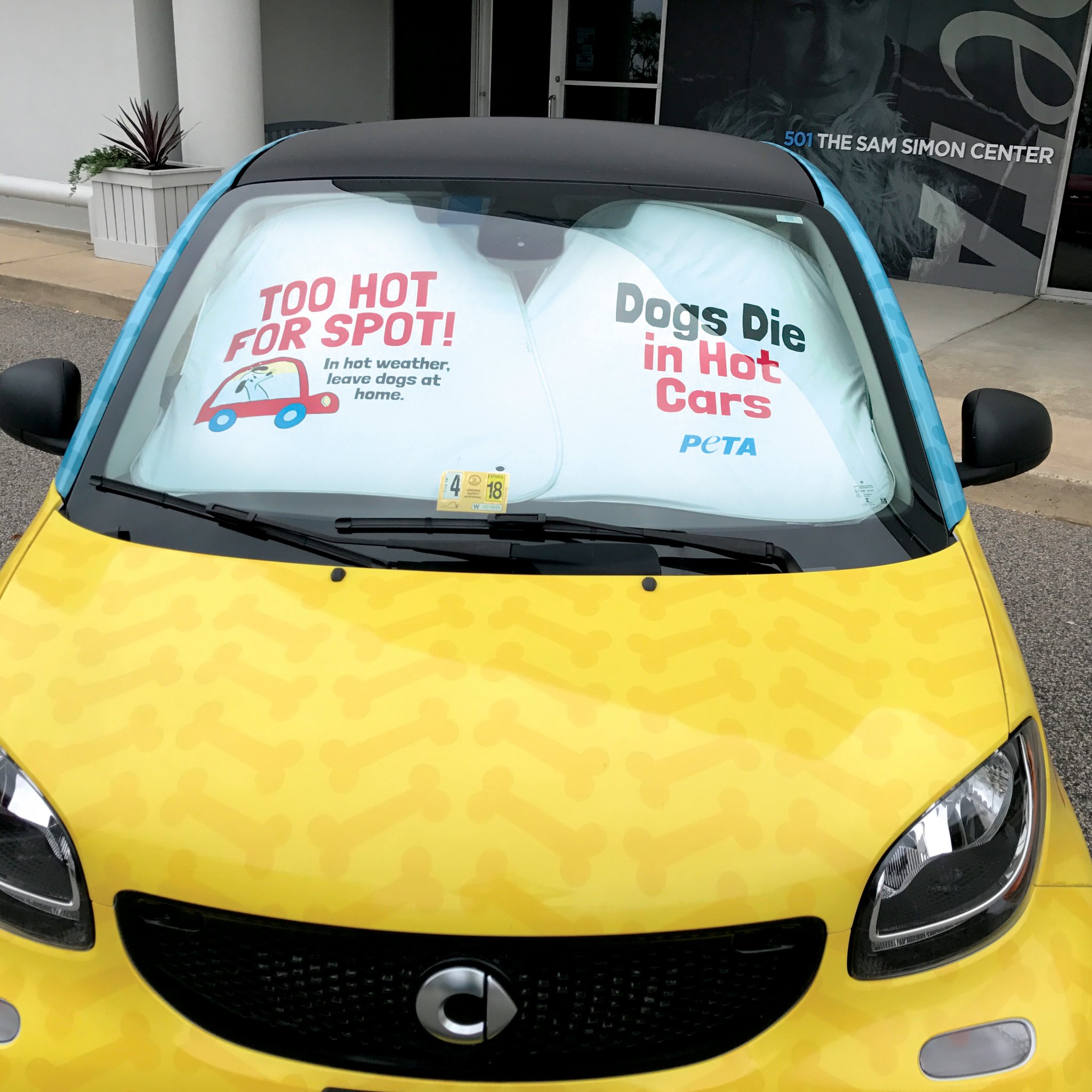 To learn more about the danger of leaving dogs in hot cars and to order free informational "Too Hot for Spot" leaflets, click here.
---
How to Use Your Animal Rescue Kit If You Find a Stray Dog or Cat
So, your emergency animal rescue kit is all packed now, but do you know how and when to use it? Check out the informative video below and read this guide to learn what to do when you come across a stray animal.
Your actions could be crucial in reuniting lost animals with their families. Or you may be able to help animals find safe and loving permanent homes. Contact the Action Team for more information, or check out our guide to wildlife emergencies.
PETA is a participant in the Amazon Services LLC Associates Program, an affiliate advertising program designed to provide a means for sites to earn advertising fees by advertising and linking to Amazon.com.