Updated May 25, 2018: Victory! Your comments worked. The U.S. Department of Agriculture (USDA) has announced that it won't allow inspections by private, industry-friendly groups to be used as an excuse to reduce the frequency or thoroughness of its own inspections of laboratories and other animal-abusing facilities under the federal Animal Welfare Act (AWA). In its statement on the decision, the agency said that it received more than 35,000 written comments on this proposed change, which, if implemented, would have led to more suffering and abuse of animals imprisoned in laboratories, puppy mills, circuses, and roadside zoos. The agency found "the vast majority of the comments [it] received to not be in favor of establishing new criteria for recognizing third party inspection and certification programs." We know many of these comments came from our supporters. Thank you for speaking up!
---
On March 1, 2018, PETA filed a lawsuit against the U.S. Department of Agriculture (USDA) challenging that agency's failure to provide information on its method for determining the frequency of inspections—required under the federal Animal Welfare Act—of laboratories and other animal-abusing facilities. PETA has been waiting for well over two years for this basic information. In October 2015, we submitted a public records request, but the USDA never responded.
The agency recently announced that it's considering making changes to its inspection criteria, including requiring fewer and less-thorough inspections for locations that have third-party accreditations (see below for more details) and even allowing those inspections to be announced—even though such facilities can actually have higher rates of animal-welfare violations than non-accredited ones. So once again, PETA asked the USDA for its current inspection criteria. There has never been a greater need for this information to be made available, since the agency has asked for public input to help it determine what changes should be made to its current inspection process. It's impossible to provide meaningful input when the USDA refuses to reveal its current criteria.
In response to our second query, the USDA said that PETA would have to submit a public records request—the very thing that we did more than two years ago. We've had enough of this stonewalling, so we're suing. We've asked the court to rule on our request quickly.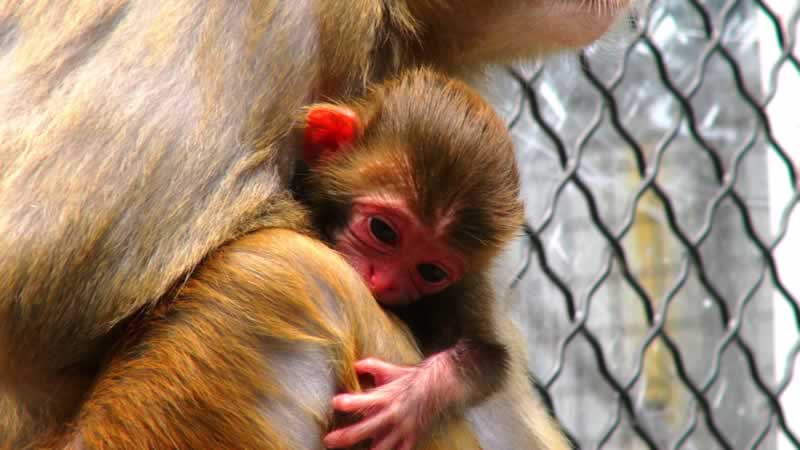 The U.S. Department of Agriculture (USDA) is considering a move that would let the agency shirk its responsibility to ensure that laboratories are complying with the federal Animal Welfare Act (AWA). If this happens, laboratories and other animal-abusing industries—including puppy mills, circuses, and roadside zoos—could be allowed to use private, industry-friendly groups to inspect their facilities, leading to even more suffering for animals imprisoned in them and even less transparency.
If it goes forward, this change would likely mean that laboratory inspections could be carried out by the industry-controlled Association for Assessment and Accreditation of Laboratory Animal Care (AAALAC) International. In 2015, researchers from PETA, Marymount University, and Western Governors University found that AAALAC International–accredited laboratories were no better than non-accredited facilities when it came to complying with the AWA. In fact, records revealed that facilities accredited by this organization actually had significantly more violations than non-accredited laboratories did. Recent violations from accredited facilities include failing to give animals food and water, leaving injured animals to die without any veterinary attention, and leaving a surgical towel inside a pig after experimental abdominal surgery.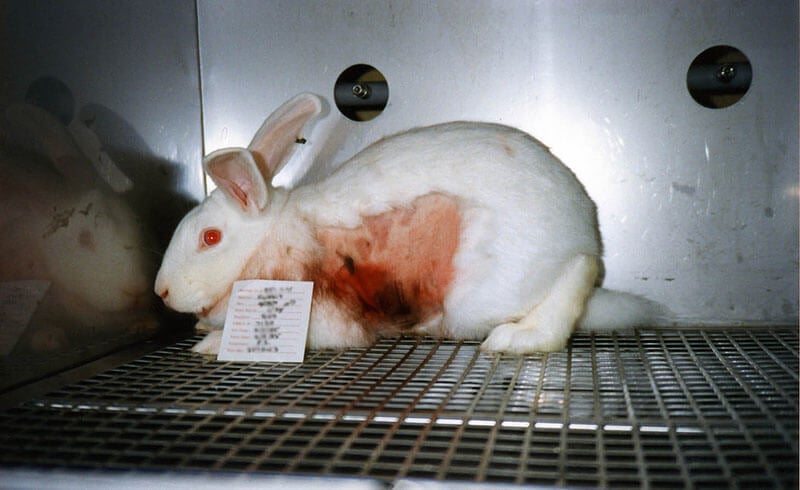 What's more, the AAALAC's inspection records aren't published online. And since the organization is a nongovernmental body, it will do everything in its power to keep these records secret. So egregious incidents of neglect and abuse might remain hidden from public scrutiny, just as the laboratories want.