Update: February 22, 2021
Victory! After hearing from PETA and tens of thousands of our members and supporters, The Pearl Hotel has confirmed that it has stopped confining betta fish to tiny bowls in guests' hotel rooms and has no plans to buy betta fish and put them on display in the hotel ever again!
Betta fish are not decorations. They're sensitive animals who can become severely stressed, depressed, and ill when forced to live in small bowls. Compassionate people like you helped make this victory a reality for bettas. Please take a moment to urge Petco to stop selling betta fish—and all live animals—immediately.
TAKE ACTION TO HELP OTHER BETTA FISH
---
Original post:
Experts have determined that fish are extremely complex animals who not only experience fear, pain, and stress but also communicate and form bonds, even grieving when others are lost. Yet The Pearl Hotel in San Diego keeps betta fish in tiny, barren glass bowls in guests' rooms, treating these feeling, thinking living beings as if they were nothing more than decorations. PETA has informed the hotel's management that such treatment causes fish to suffer, yet the hotel has ignored our letters, calls, and even in-person visits and has done nothing to help the miserable fish languishing in its rooms.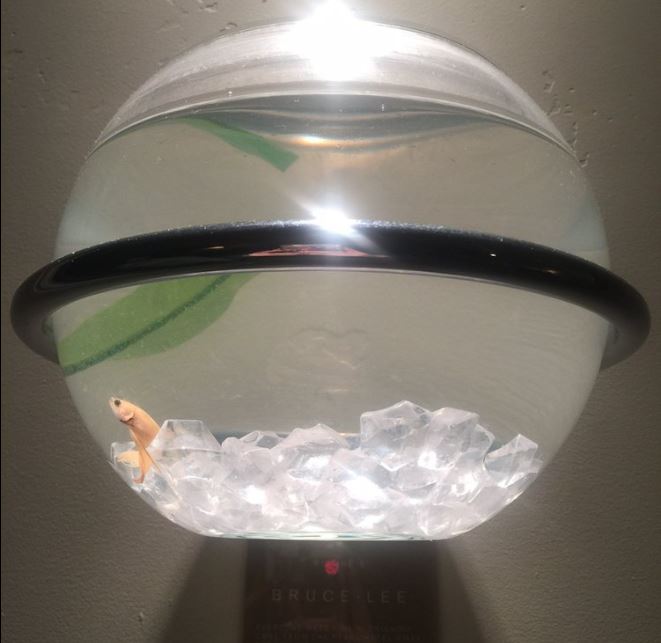 Bettas kept in captivity require at least 2.5 gallons of water per fish, temperature regulation, filtration, regular cleaning, and ample enrichment, such as caves, rocks, and live plants to provide hiding places and mental stimulation. When they're kept in inadequate conditions, such as those at The Pearl Hotel, bettas can become severely depressed, as The New York Times reported.
Purchasing bettas also supports the notoriously cruel pet trade. PETA's investigation revealed that bettas are crammed into tiny plastic bags, stuffed into cardboard boxes, and shipped across the country from dealers to pet stores. Their water often contains a blue-tinted tranquilizing agent meant to reduce their agitation while they're being jostled about on bumpy, often days-long rides. Many fish don't survive the grueling journey.