Despite the growing list of former Iditarod sponsors, Alaska's Northrim Bank continues to support the death race, in which dogs are forced to run while pulling heavy sleds approximately 1,000 miles—roughly the distance from Orlando, Florida, to New York City—in under two weeks, through whiteouts, subzero temperatures, and biting winds.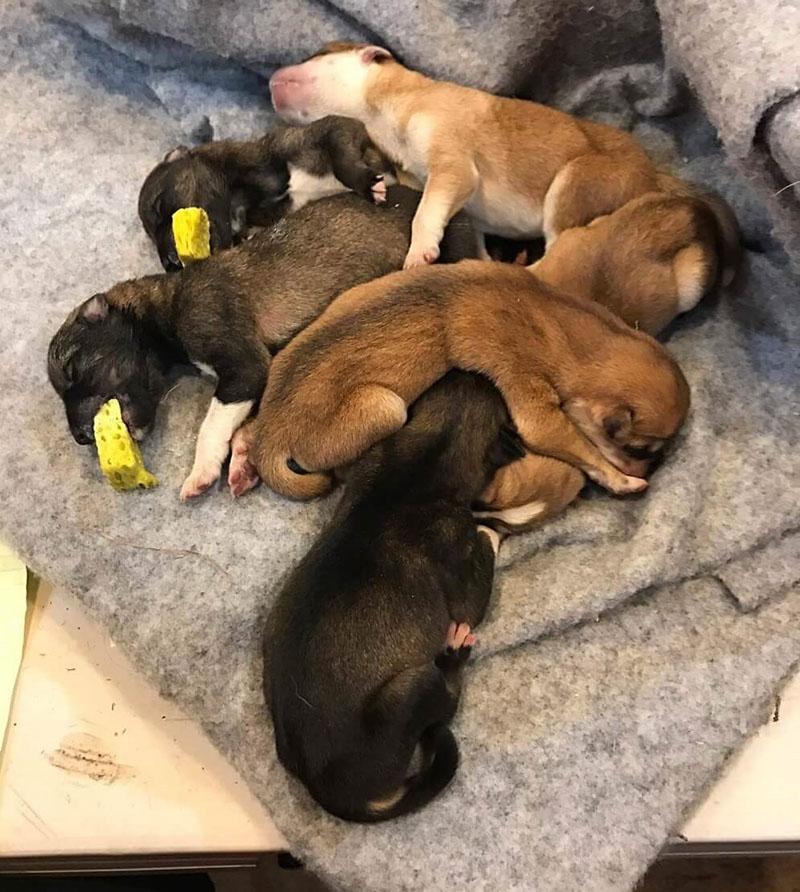 These puppies, seen chewing on Pedialyte-soaked sponges, later reportedly die.
More than 150 dogs have been killed in the Iditarod's history—not counting those who were killed because they lacked the speed and stamina to make the grade. Up to half of the dogs who start the race don't finish, likely because of exhaustion, illness, or injury.
In late 2018 and early 2019, a PETA eyewitness worked at two dog kennels owned by former Iditarod champions and found widespread neglect and suffering. Dogs were denied veterinary care for painful injuries, kept constantly chained next to dilapidated boxes and plastic barrels in the bitter cold, and forced to run even when they were exhausted and dehydrated.

© Sled Dogs Film
Many companies—such as ExxonMobil, Chrysler's Anchorage dealership, Alaska Airlines, The Coca-Cola Company, Costco, Jack Daniel's, Maxwell House, Nestlé, Pizza Hut, Rite Aid, Safeway, State Farm, and Wells Fargo—have already severed ties with the Iditarod. Please join PETA in urging Northrim Bank to end its sponsorship of this abusive race, in which dogs are run to their deaths.
Please send polite comments to:
Joe Schierhorn
Chairman, President, and Chief Executive Officer
Northrim Bank
[email protected]
Please feel free to use our sample letter, but remember that using your own words is always more effective.