Catalent Pharma Solutions will cease using glue traps at its Morrisville, North Carolina, campus. Thank you to everyone who took the time to speak out about this urgent issue—and a big thanks to Catalent for its compassionate decision!
Please be sure to check out our other urgent alerts to help animals who still need your voice.
---
PETA has received an urgent report that Catalent Pharma Solutions has deployed glue traps outdoors around its buildings in Morrisville. These traps cause immense suffering, as panicked victims struggle mightily, tearing their flesh and even chewing off their own limbs in their frantic attempts to escape. These sadistic devices are also wholly indiscriminate, particularly when set outdoors, where countless species of wildlife—such as chipmunks, squirrels, frogs, moles, and songbirds (most of whom are federally protected)—can become ensnared. In fact, a skink was apparently caught recently in one of these devices.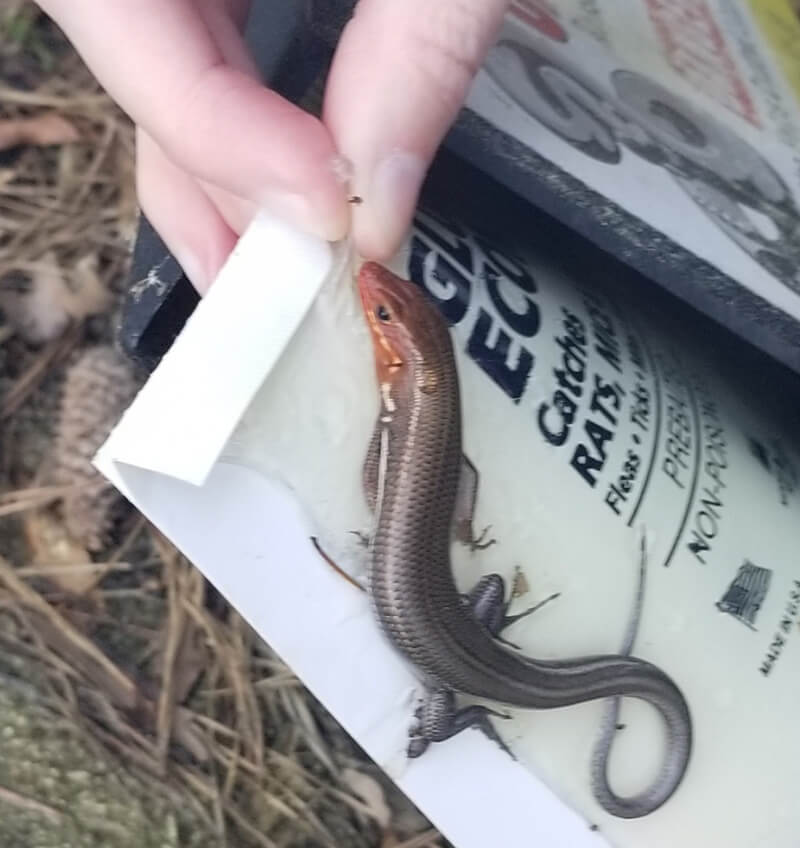 PETA implored Catalent Pharma Solutions to remove these traps immediately in order to prevent more suffering but to no avail.