The town of Monroe, New York, has ceased trapping beavers at Mombasha Park, and its officials are committed to using only humane beaver-control measures moving forward. Thank you to everyone who took the time to speak out about this urgent issue, and a big thanks to town officials for this compassionate decision!
Please be sure to check out our other urgent alerts and help animals who still need your voice.
---
In February 2018, the town of Monroe hired a contractor to trap and kill beavers in Mombasha Park, reportedly in an effort to preserve trees. Apparently, multiple animals were trapped last year and the initiative continues. This comes as no surprise. Killing or otherwise removing beavers is ineffective, as those who remain will then breed at accelerated rates while inevitable newcomers arrive to take advantage of the still-available resources. Furthermore, devices typically used to capture and kill beavers—Conibear traps—cause immense suffering. Terrified victims are slowly crushed or drowned (which, for beavers, can take more than 15 agonizing minutes). Steel-jaw traps and snares cause victims to struggle for prolonged periods until they drown or slowly suffocate. Animals who don't drown eventually succumb to dehydration, starvation, or shock. Such traps are indiscriminate, as well, posing risks to "nontarget" victims, including protected wildlife and companion animals.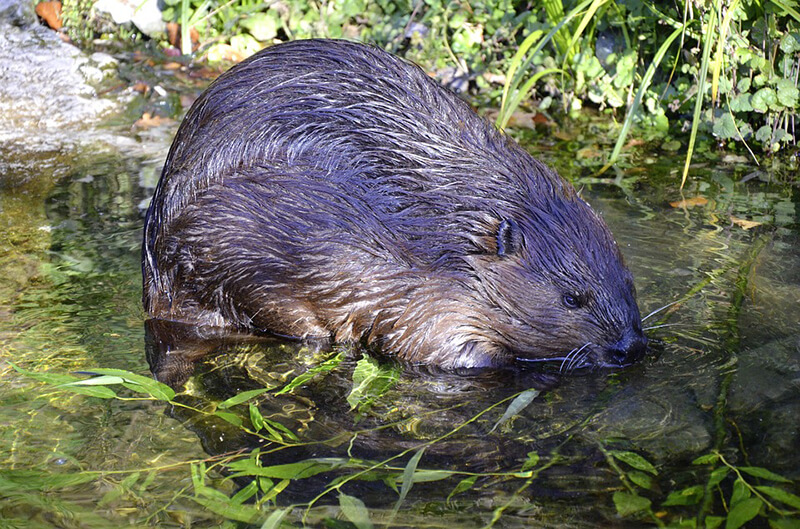 PETA has apprised Monroe town officials of the cruelty and futility of this plan and provided details regarding effective and humane beaver-control tips.