Update (March 16, 2023): We've learned that this alleged abuser has been arrested and is now facing a cruelty-to-animals charge. We're pushing for maximum penalties, including a ban on contact with animals for as long as possible, should he be convicted. Thank you to everyone who contacted authorities urging them to take action on this disturbing incident.
Original post:
PETA recently contacted officials in Holmes County, Mississippi, after discovering graphic video footage of animal abuse on Facebook. The video depicts an adult male apparently using full force to kick a black-and-white puppy sitting on the edge of a truck trailer. The animal sails through the air, slamming hard onto the concrete, where she lies without moving, presumably severely injured or dead. After the horrifying attack, the suspect and other onlookers can be seen sadistically laughing and cheering.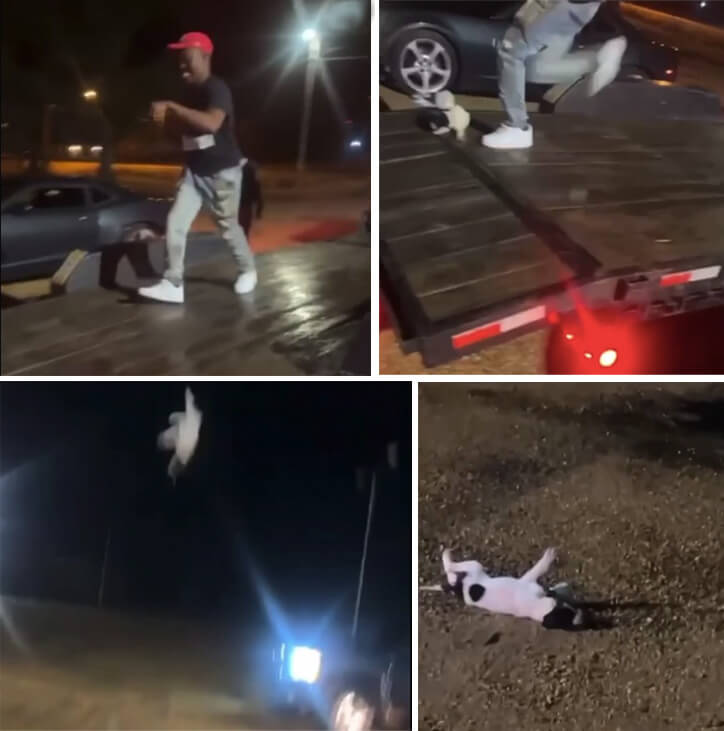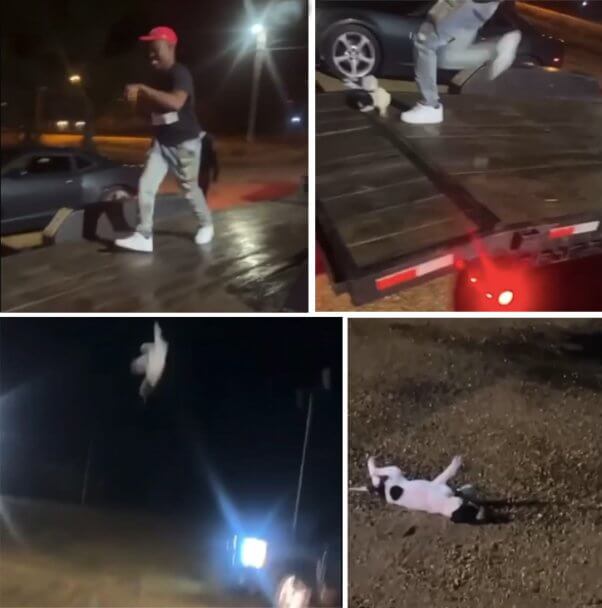 PETA caseworkers repeatedly contacted authorities in Holmes County, where the suspect is believed to be living, and provided all available potentially identifying information that would make an investigation possible—however, we are apparently being ignored. Meanwhile, the disposition of the puppy remains unknown and justice may be going unserved in this disturbing case.