Note: Bluebird Nordic is a separate company from Bluebird Airways, which does not ship monkeys destined for laboratories.
PETA has uncovered evidence that hundreds of endangered long-tailed macaques from Cambodia have been flown into Canada for use in laboratories—apparently because they can't be brought into the U.S. Canadian officials seem to have no idea that the U.S. Department of Justice has indicted Cambodian officials and nationals for allegedly smuggling monkeys or that the U.S. Fish & Wildlife Service is investigating monkey imports and has suspended shipments to the States.
Insiders tell us that two air carriers—Hi Fly and Bluebird Nordic—are responsible for shipping the monkeys to their torment and death in an industry that can't prove they weren't abducted from their forest homes and passed off as bred on farms.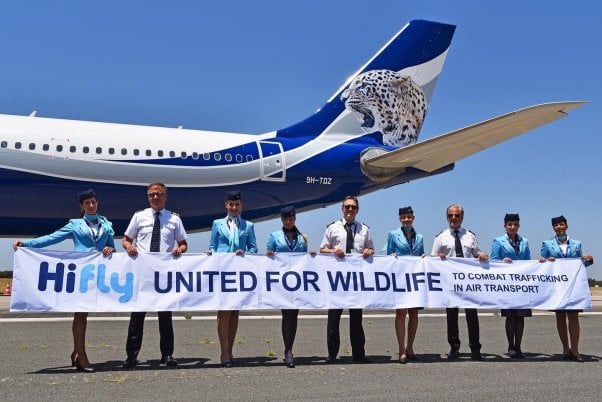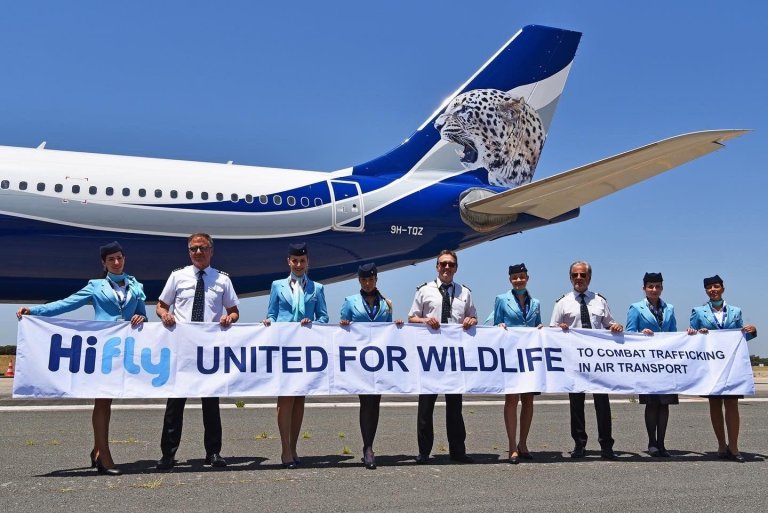 In what appears to be the height of hypocrisy, Hi Fly has painted at least one of its planes with the image of an endangered animal, and employees mug for cameras in front of it, holding signs that read, "United for Wildlife to Combat Trafficking in Air Transport."
The Horror
Monkeys transported to laboratories are packed into cramped wooden shipping crates and forced to sit in their own feces, urine, and blood for a long journey. The terrified and likely sick animals are then trucked to laboratories, where they'll be slowly poisoned in toxicity tests or used for other excruciating experiments before they're killed.
Our Response
PETA and Action for Primates are calling on the Canadian Wildlife Service, Health Canada, the Canadian Food Inspection Agency, and the Canadian Border Services Agency to halt primate importation immediately. PETA also asked officials with the U.S. Fish & Wildlife Service whether they've notified other countries that Cambodian monkey imports should be subject to extra scrutiny.
PETA—along with Abolición Vivisección, Action for Primates, and One Voice—wrote to Hi Fly and Bluebird Nordic, urging them to come clean about their alleged involvement and to ban the transport of monkeys for this sordid industry, but so far they've refused to respond to our concerns.
We've persuaded nearly every major airline in the world to stop transporting monkeys to laboratories. Let's convince Hi Fly and Bluebird Nordic, too!
What You Can Do
Please send a polite letter to Hi Fly and Bluebird Nordic urging them to stop sending monkeys to their certain deaths in laboratories.
You can do so by sending polite comments to the following people:
Paulo Mirpuri
President and CEO
Hi Fly
[email protected]
Audrone Keinyte
CEO
Bluebird Nordic
[email protected]
Please feel free to use our sample letter, but remember that using your own words is always more effective.