Update (July 11, 2023): Victory! Following relentless pressure from PETA, actor Lily Tomlin, and more than 125,000 dedicated supporters, we've received confirmation that Ford Motor Company is definitively slamming the brakes on its animal testing. Read more here.
---
Just when PETA thought U.S. automakers had finally moved away from senselessly using animals as stand-ins for humans in crash tests, Ford Motor Company is careening out of control.
The Dearborn, Michigan, automaker funded a crash test that used the bodies of at least 27 pigs, even though no other car company in the U.S. has done such a thing in many years. The grisly details are found in a published study: The bodies of the pigs, whom experimenters killed at the start of the test, were held aloft by wires that extended through their spines as a pendulum slammed into them.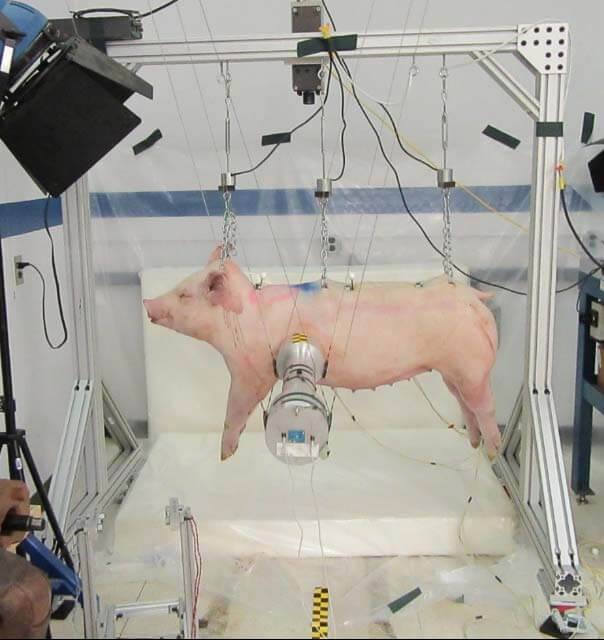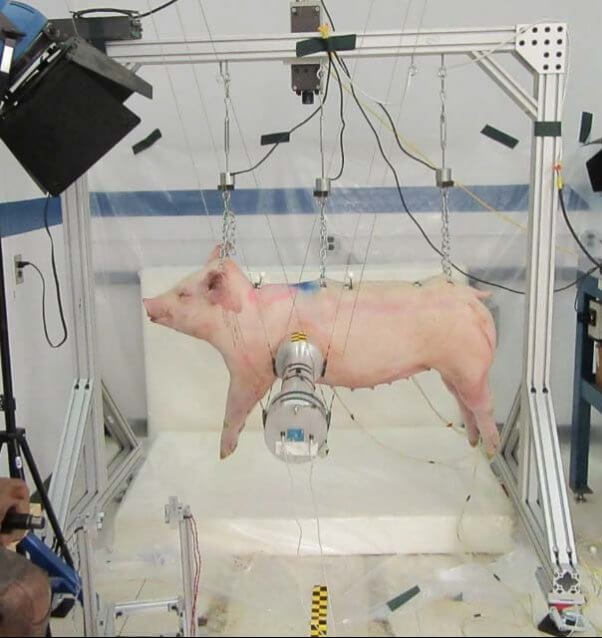 It's not the first time that Ford has been on PETA's radar. After we campaigned against the use of animals in crash tests, Ford assured us in 2009 that it "does not directly conduct or fund development of products that involve live animal testing, and is unaware of directing any such testing in the past three decades."
This test appears to violate that assurance, and a Ford spokesperson refused to say whether the company was currently conducting or funding other animal tests.
Actor and Detroit native Lily Tomlin has sent a letter to Ford's director of global sustainability, blasting the company for funding the experiment, which took place at Wayne State University, Tomlin's alma mater.
"Ford's apparent return to the dark ages of animal testing reflects poorly on the company, the Motor City, and, frankly, on humanity. I thought those bleak days were in the rearview mirror, and hearing that they are recurring is like suffering from whiplash."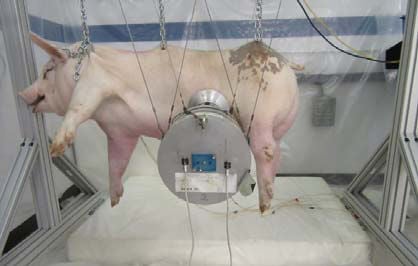 It's telling that no other major U.S. carmaker supports this type of cruel testing on animals anymore.
"GM does not conduct or commission the use of animals in tests for research purposes or in the development of our vehicles, either directly or indirectly, and GM does not fund such tests." —General Motors, in a statement to PETA
The world has moved on, Ford. There are crash-test dummies. There are high-speed computers. Technology has made the barbaric practice of using animals in crash tests obsolete. Other animals besides humans feel pain and fear and value their lives, just as we do.