Reputable sanctuaries are homes to rescued animals where they're given a new chance at life in a safe, appropriate, and natural setting. Sham sanctuaries are cruel roadside zoos, dealers, or breeders that market themselves as a "sanctuary" in order to attract customers. The Barry R. Kirshner Wildlife Foundation—also called the Barry Kirshner Wildlife Sanctuary and Education Center—is the latter.
This roadside zoo regularly acquires big-cat and bear cubs from notorious breeders and forces them into photo ops, yet it has the audacity to call itself a "sanctuary." The facility's operator, Roberta Kirshner, has been seen hitting the baby animals used in these encounters, including a lion cub named Samson, who was hit with a broom while he had broken bones.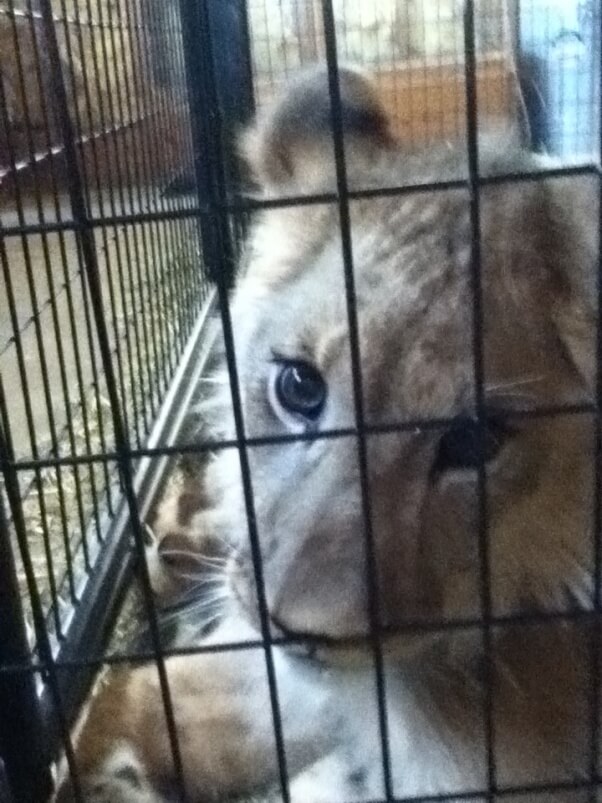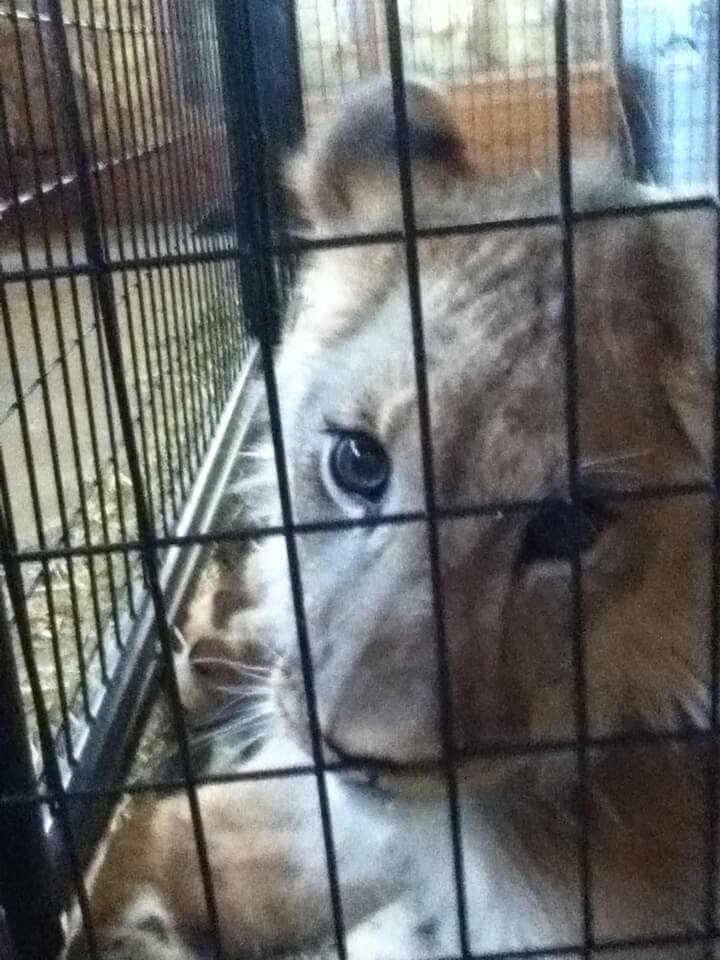 Animals at this facility are kept in tiny cages, and many of them are overweight and in poor body condition. Numerous animals—including a cougar, a liger, a lion, tigers, a leopard, a coyote, a black bear, and a lynx—have been seen pacing frequently, a sign of psychological distress.

Roberta Kirshner has been repeatedly cited by the U.S. Department of Agriculture for numerous violations of the federal Animal Welfare Act, including a 2015 penalty of over $5,000 for multiple infractions. She has failed to provide animals—including a lion cub named Lucie, who was severely lame, uncomfortable, and unwilling to stand—with adequate veterinary care and allowed members of the public to interact with dangerous wild animals.

Please e-mail the Barry R. Kirshner Wildlife Foundation at [email protected] to tell it to end big-cat and bear-cub photo ops and public handling and to retire all the animals there to reputable sanctuaries.

E-mail the Barry R. Kirshner Wildlife Foundation

Please feel free to use our sample letter, but remember that using your own words is always more effective.