Update (May 26, 2022): PETA is raising awareness of the suffering at the Barry R. Kirshner Wildlife Foundation via ads plastered at local gas stations, urging travelers to steer clear of the roadside zoo. The can't-be-missed pleas feature an image of Lucie, a long-suffering lion at the facility, where distressed and overweight animals languish in cramped cages.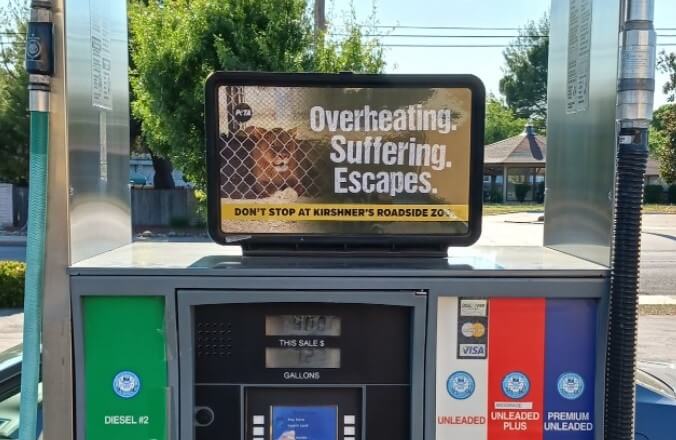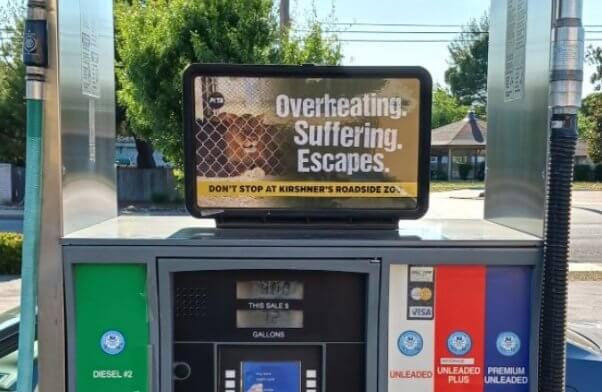 Update (October 8, 2021): After PETA requested that the U.S. Department of Agriculture (USDA) investigate an incident at the Barry R. Kirshner Wildlife Foundation in which a leopard named Royal attacked and severely injured a volunteer who had entered his enclosure, the government agency slapped the roadside zoo with a critical citation for failing to meet federal animal welfare regulations.
---
Reputable sanctuaries give rescued animals a new chance at life in a safe, appropriate, and natural setting. Sham sanctuaries are cruel roadside zoos, dealers, or breeders that market themselves as a "sanctuary" in order to attract customers. The Barry R. Kirshner Wildlife Foundation is the latter.

[peta-video youtube="4grAaTx1jgk"]

Since opening in 1995, this roadside zoo has acquired over 100 baby wild animals from breeders and other roadside zoo operators, including "Joe Exotic" and Mario Tabraue of Tiger King infamy. More than 80 of these animals were under 3 months old when they were shipped to Kirshner, which has a long history of forcing big-cat and bear cubs into photo ops yet has the audacity to call itself a "sanctuary." Kirshner has also sent animals to notorious exotic-animal dealers, including Gregg Woody, who is known to send bears to slaughter.

Animals at this facility are kept in cramped cages, and many of them are overweight and in poor body condition. Numerous animals have been seen pacing frequently, a sign of psychological distress. The facility's operator, Roberta Kirshner, has been seen hitting animals used for encounters, including a lion cub named Samson, whom she hit with a broom while he had broken bones.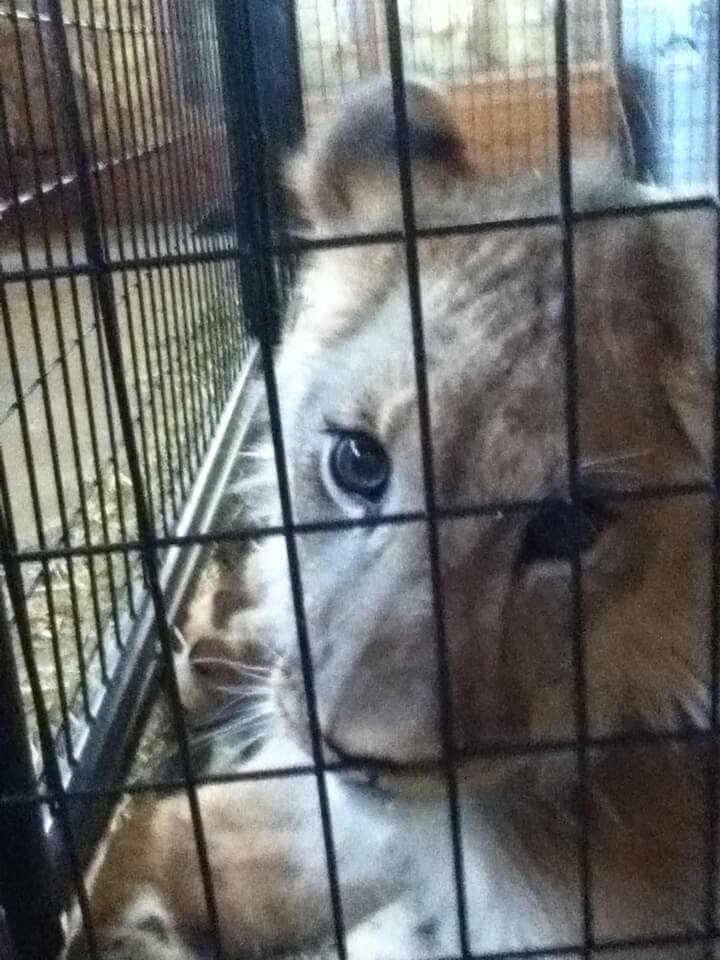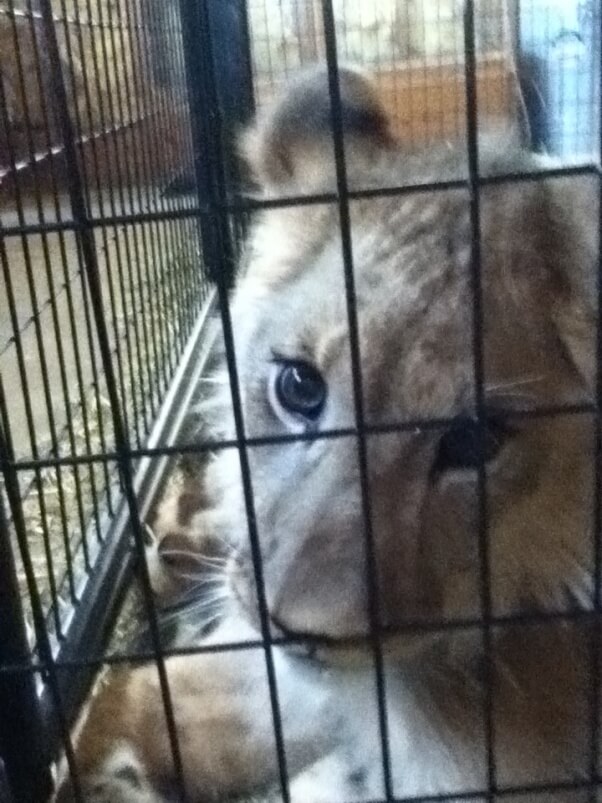 Roberta Kirshner has been repeatedly cited by the USDA for numerous violations of the federal Animal Welfare Act, including a 2015 penalty of over $5,000 for multiple infractions. She has failed to provide animals—including a lion cub named Lucie, who was severely lame, uncomfortable, and unwilling to stand—with adequate veterinary care and has left animals to languish in scorching summer temperatures with insufficient means of cooling off.

Please e-mail the Barry R. Kirshner Wildlife Foundation at [email protected] to tell it to transfer all the animals there to reputable sanctuaries.


E-mail the Barry R. Kirshner Wildlife Foundation

Please feel free to use our sample letter, but remember that using your own words is always more effective.