UPDATE:You may recall our asking you to speak out against the Kots Kaal Pato, or "Strangle the Duck," festival in Citilcum, a small town near Izamal, Yucatán, at which animals were viciously tortured and killed for the sadistic enjoyment of participants and attendees. We've just learned that government officials have finally banned this horrific spectacle! A big thanks for lending your voice to this important issue and to authorities for doing the right thing!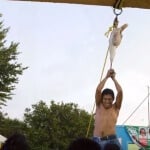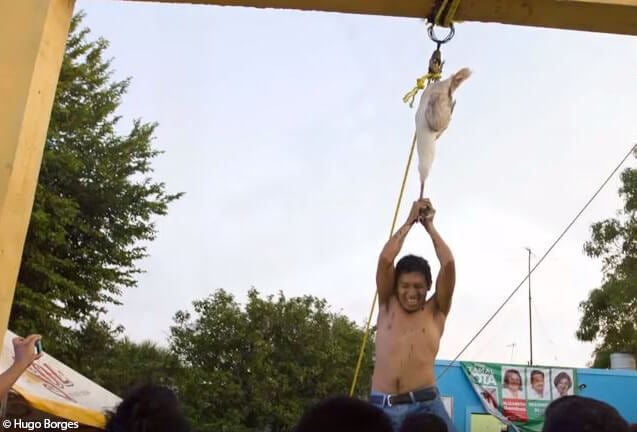 © Hugo Borges
Each year in Citilcum, a city in Izamal, Yucatán, the Kots Kaal Pato (roughly translated by various media outlets as "Strangle the Duck") festival occurs—and while it sounds like a nightmare, the ordeal is all too real for its victims. According to news sources, children in the city snatch up unsuspecting animals—apparently iguanas and opossums whom residents deem "vermin"—and stuff them alive into piñatas, which are then bashed with rods. Those who survive the beatings are allegedly trampled by the frantic crowd. But the torture doesn't end there, as festivalgoers reportedly then bring out a duck, bind the animal, and hang him or her from a makeshift wooden frame while partiers clamber over each other in an attempt to tear off the animal's head.
PETA asked Citilcum officials whether they had banned this part of the festival after criminal charges were reportedly filed by the Attorney General's Office for Environmental Protection, but they dodged our questions. Now it's your turn to weigh in! Please urge authorities to ban this animal abuse, and also let the secretary of tourism know that you won't travel to Mexico until this horrific tradition is brought to an end.