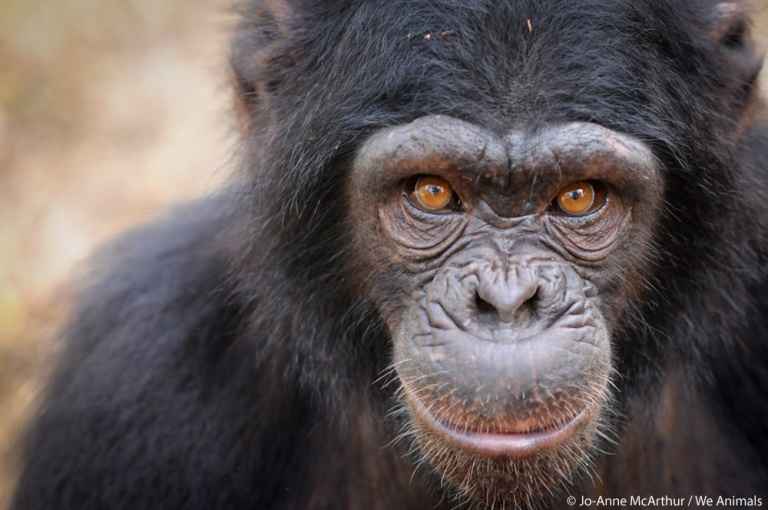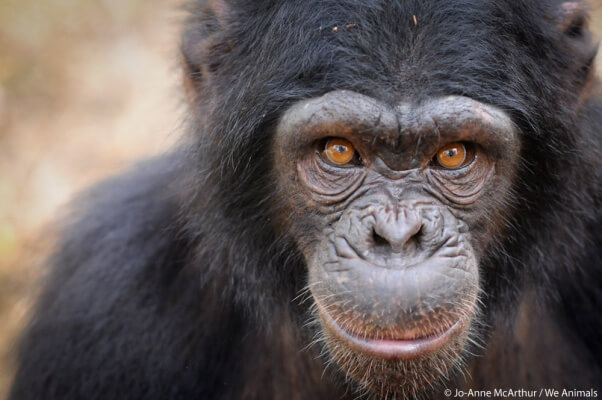 © Jo-Anne McArthur/We Animals
We have great news! After more than 51,000 PETA supporters wrote to GEICO with complaints about its recent commercial featuring a chimpanzee "actor," the company has promised never again to feature chimpanzees and other great apes in its commercials! Moreover, the ad agency that created the commercial, The Martin Agency, has pledged to leave chimpanzees and all other great apes out of its future campaigns. With this compassionate decision, The Martin Agency joins a growing list of top ad agencies—including BBDO, Grey Group, TBWA, McCann Erickson, J. Walter Thompson, and Y&R—that have also agreed not to use great apes in ad campaigns.
Other primates still need your help. Tell HomeVestors that monkeys don't belong in ads.