Federal inspection reports regarding Animal Haven Zoo in Wisconsin reveal rampant animal suffering and neglect. In just over two years, the U.S. Department of Agriculture (USDA) cited the facility for 26 violations of the federal Animal Welfare Act (AWA), which sets bare minimum standards for animal care. Inspectors found numerous animals deprived of adequate veterinary care, including a pig whose tusk was growing into his cheek, a rabbit and a porcupine with discharge around their eyes, and a thin lamb with signs of scours (diarrhea) who walked in a weak and hunched manner.
The facility's disregard for animals' health and well-being goes deeper. A liger was left without water for 20 hours until some was finally provided during a USDA inspection, after which the liger drank for over four minutes. Brown bears, bison, and a pig languished in enclosures almost completely saturated with mud and standing water. A perch for snow macaques was caked in "dried excreta," and rabbits were forced to live in a filthy enclosure filled with "rotten food and soiled waste that was covered in flies."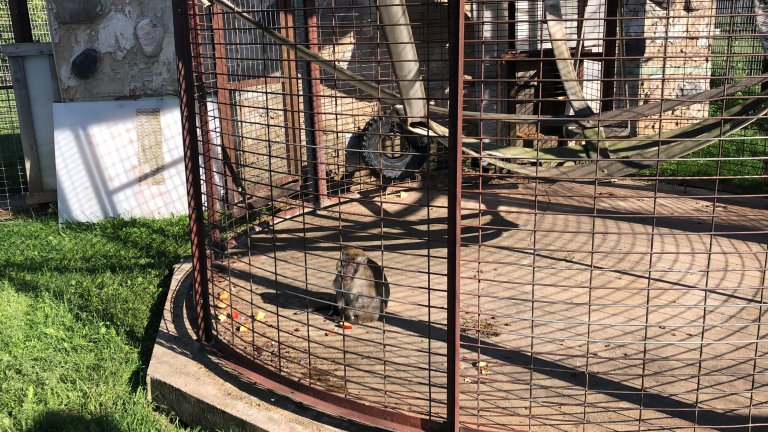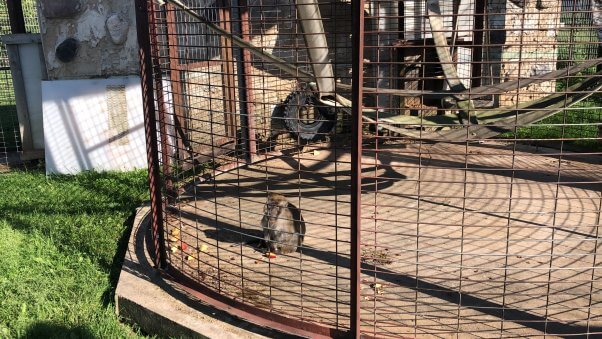 The USDA has also repeatedly cited Animal Haven for failing to maintain animals' enclosures in good repair, resulting in hazardous, broken-down fencing endangering tigers, a leopard, foxes, a lemur, brown bears, wolves, bison, camels, several species of deer, prairie dogs, and Barbary sheep.
On February 23, 2022, the USDA fined Animal Haven $6,450 for an egregious list of alleged AWA violations, which included carting a 3-week-old tiger cub named Dozer to a local school so that he could be passed around like a toy. The USDA only issues penalties like this to the worst violators, and Animal Haven has continued to rack up citations since receiving the fine, including one for the escape of an arctic fox, who was "trotting loose in the sheep/zebu pen," forcing the inspection to stop so the facility could catch the fox.
Please urge Animal Haven to send these animals to real, accredited sanctuaries, where they could finally get the care that they desperately need.
Send polite emails to:
Dawn Hofferber
Owner
[email protected]
Please feel free to use our sample letter, but remember that using your own words is always more effective.